Deputy CEO: Orange's 5G SA rollout in Europe to support its private network push
Deputy CEO: Orange's 5G SA rollout in Europe to support its private network push
Speaking at the Network X event in Paris, Mari-Noëlle Jégo-Laveissière – Orange's deputy CEO for Europe – addressed the company's plans for fiber and 5G, highlighting the role of 5G SA and private networks.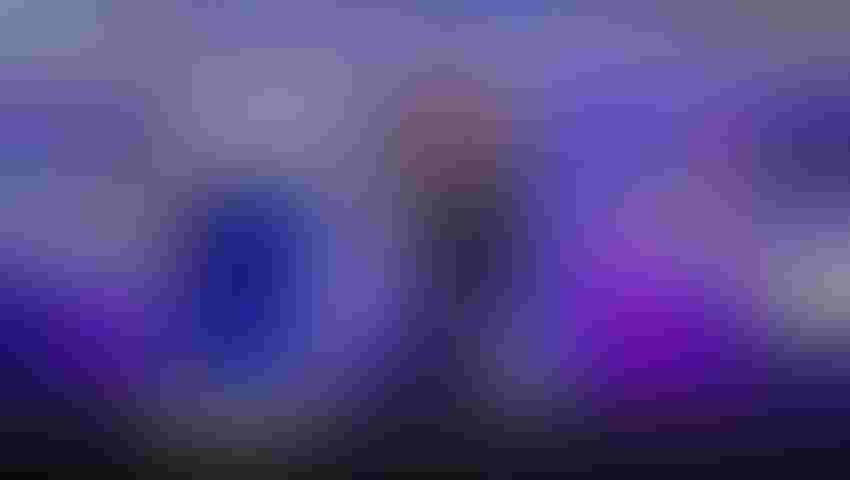 Orange's deputy CEO for Europe, Mari-Noëlle Jégo-Laveissière, speaking at Network X.
(Source: Tereza Krásová/Light Reading)
PARIS – Network X 2023 – While others talked about AI, quantum and diversification, Orange's deputy CEO for Europe, Mari-Noëlle Jégo-Laveissière, took what seemed like a more down-to-earth approach in her keynote address at Network X.
She focused on the company's core business, highlighting the group's fiber rollout and importance of 5G SA, as well as its foray into private networks.
Jégo-Laveissière said Orange, which serves around 300 million customers in 26 countries across its wholesale, B2B and B2C portfolio, has the ambition to make fiber and 5G available to 75% of its customers in 2025.
She also spoke of the importance of reaching customers in rural areas, saying that the company was in discussions with the Polish and Romanian governments, for example, to reach remote areas.
She said that fixed wireless access (FWA) has a role to play here, although she does not see the technology becoming a prominent part of Orange's networks in Europe.
As for the company's 5G rollout, Jégo-Laveissière said 24% of customers are currently using 5G, although almost 70% of customer devices are 5G devices.
She noted that even customers who are accessing it via dynamic spectrum sharing (DSS) – an antenna technology that allows 4G and 5G to use the same frequency band – can see the difference between the two generations, with a noticeable improvement in stability.
Focus on 5G SA, energy consumption
As for next generations of the network, the focus for Orange is still very much on 5G. "Don't talk to me about 6G because it's too early," Jégo-Laveissière said. 
In her presentation, she highlighted instead the role of 5G SA. Calling it the true 5G, the deputy CEO said it is "becoming a reality in our countries in 2023," adding that the technology is about using data in real time everywhere.
5G SA will also be crucial to private networks, which the company sees as a key part of its strategy. "This is the true revolution for B2B," Jégo-Laveissière said.
Jégo-Laveissière was, however, keen to point out that Orange feels ready to move on to the next stage and seek out more commercial propositions. "I am fed up with PoCs," she joked, referring to proof-of-concept projects.
She highlighted Orange's work on establishing a private network for the port of Barcelona. This is a commercial contract requiring an investment of €3.6 million (US$3.8 million), where a private network is used for a range of applications, from real-time video analysis to connectivity for passenger ships.
She also highlighted developing use cases in transports, such as automatically guided vehicles, as well as private networks for factories.
Apart from improving quality of experience, she also highlighted the role 5G and fiber will play in reducing energy consumption and with it Orange's environmental footprint, despite growing demand.
Fiber, she said, consumes about five times less electricity than copper, while 5G is about three-to-five times less energy intensive than 4G. In 2022, she noted, the company managed to stabilize energy consumption compared to 2021.
Going forward, however, it seeks to reduce it by 10% or 20%. To do so, Orange is planning to decommission 2G and 3G in all its European markets by 2030. But, Jégo-Laveissière noted, this may not be possible in Africa and the Middle East.
Subscribe and receive the latest news from the industry.
Join 62,000+ members. Yes it's completely free.
You May Also Like
---