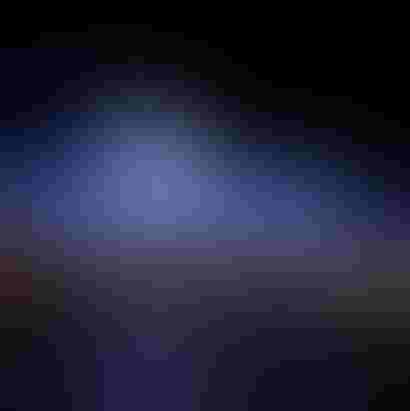 David Teoh must sometimes feel Australian authorities are pursuing a vendetta against TPG Telecom, the broadband operator he runs. First the government bans Huawei, the Chinese equipment vendor TPG was using to build a mobile network. Then its regulator opposes a planned merger with Vodafone, one of Australia's existing mobile operators. As if this weren't enough, the loss of business to NBN, Australia's state-backed wholesale operator, is eating into profits.
Results published this week show that after tax those profits tumbled 56.2%, to about A$174 million ($119 million), in the last fiscal year, which ended in July (Australian telcos don't want end-of-year financials getting in the way of the Christmas barbecue). Revenues barely changed, at nearly A$2.5 billion ($1.7 billion), but a decision to scrap the mobile network, taken after the government banned Huawei, cost TPG around A$166 million ($114 million) in net profit. Additional expenses related to the Vodafone transaction -- with TPG fighting the regulator's move -- snipped another A$6 million ($4 million) off the bottom line.
As for the NBN impact, TPG is now guiding for just A$735 million to A$750 million ($503-$514 million) in what it calls "business as usual" EBITDA (that's earnings before interest, tax, depreciation and amortization) this fiscal year, down from A$824 million ($564 million) in the last one. The migration of business to NBN is held largely responsible for the expected decline.
That NBN pain is being felt by Australia's other telecom operators, including Telstra, which is cutting thousands of jobs as its business shrinks. But TPG has been the main Australian victim of the Huawei ban. Using an alternative vendor to construct a new mobile network was apparently not an option, prompting TPG to abandon its rollout plans. It all suggests Huawei offered better terms than its rivals and/or that its technology was deemed superior to theirs.
Whether or not the ban makes Australia less vulnerable to Chinese hacking and cyber espionage (the government's justification), its impact on TPG is a clear setback for Australian 5G. The rollout of new mobile infrastructure by TPG would have provided fresh competition to market leaders Telstra and Optus (a subsidiary of Singapore Telecom), which are solely reliant on Nordic 5G suppliers (Telstra uses Ericsson and Optus is in a ménage à trois with Ericsson and Nokia).
Compounding this problem is the regulator's opposition to a merger between TPG and Vodafone, Australia's third mobile operator. After taking eight months to reach a decision, authorities blocked the tie-up in May out of concern that competition would inevitably suffer if the two operators came together. The logic is hard to fathom. Just A$108 million ($74 million) of the A$1.46 billion ($1 billion) that TPG made in consumer revenues last year was from mobile services, while Vodafone's presence in Australia's fixed-line sector is negligible. If a market featuring only three service providers is unacceptable, why does one reliant on just two 5G vendors pass muster?
Want to know more about 5G? Check out our dedicated 5G content channel here on
Light Reading. As Vodafone fights to save the deal, its 5G plans appear to be on hold. While Telstra publicizes its Ericsson deal and its 5G service plans, Vodafone has had little to say on the topic of 5G since last December, when it agreed to spend A$263 million ($180 million) on new frequency rights. In slides published in July about its financial performance, it listed "mobile network expansion and evolution to 5G" as priorities this year. It is hardly a surprise that nothing more substantive has emerged: Planning for the future is not easy when a shape-shifting transaction remains in doubt. But the stakes are potentially high. Policymakers, telecom operators and equipment makers have all argued that 5G will underpin tomorrow's digital economy. If they turn out to be right, then countries that lag on 5G development could suffer. In banning Chinese vendors and opposing consolidation, Australian authorities have clearly frustrated the 5G plans of two network operators. In a world of ubiquitous connectivity, a civilizational clash between China and the West might eventually justify the decision to exclude Huawei. Yet politicians and telecom stakeholders in other parts of the world have argued that security comes partly with diversity in the choice of suppliers. Australia now looks heavily reliant on just two vendors building networks for the same number of telcos. That is not a set-up that many would call secure. Related posts: Huawei bans and spectrum delays hit 5G plans in Australia, New Zealand Automating Telstra Still Performs Like a Knackered Robot Huawei Decision to Show if BoJo Is Presidential Poodle or British Bulldog Australia's 5G Auction Nets More Than $600M for Govt. Australia Excludes Huawei, ZTE From 5G Rollouts — Iain Morris, International Editor, Light Reading
Subscribe and receive the latest news from the industry.
Join 62,000+ members. Yes it's completely free.
You May Also Like
---