Vonage boss is paid 550 times as much as average Ericsson worker
Flunkeys expect to earn substantially less than their bosses, but the ratio can reverse when a company boss becomes an underling through takeover activity. Rory Read of Vonage fame trousered $32.76 million last year, according to a disclosure in Ericsson's recently published annual report. Ericsson, of course, is now Vonage's parent company, and its own CEO, Börje Ekholm, collected less than $5 million at today's exchange rate. It makes the outside observer wonder what Ericsson's remuneration committee makes of such an extreme gap in executive pay – as well as whose card goes behind the cocktail bar when Read and Ekholm meet.
Read's compensation is truly astonishing for several reasons. To begin, it's nearly $8 million more than AT&T CEO John Stankey was paid in 2021 and about $12.4 million more than the amount that then went to Verizon CEO Hans Vestberg, Ekholm's predecessor at Ericsson. Yet Stankey runs a company that made about $121 billion in revenues last year, employing 163,000 people, while Verizon under Vestberg turned over nearly $137 billion with its workforce of about 117,000. Vonage's sales for 2021, before the Ericsson deal went through, were just $1.4 billion. It was loss-making, too.
In other words, Read's pay packet was equal to about 2% of his company's entire sales. Calculate the same figure for Stankey and you end up with 0.021%. For Vestberg, it's 0.015%. Of course, this is not typically how levels of executive pay are decided, but there can't be an abundance of formerly publicly listed companies that could lift profit margins simply by docking the head honcho's pay.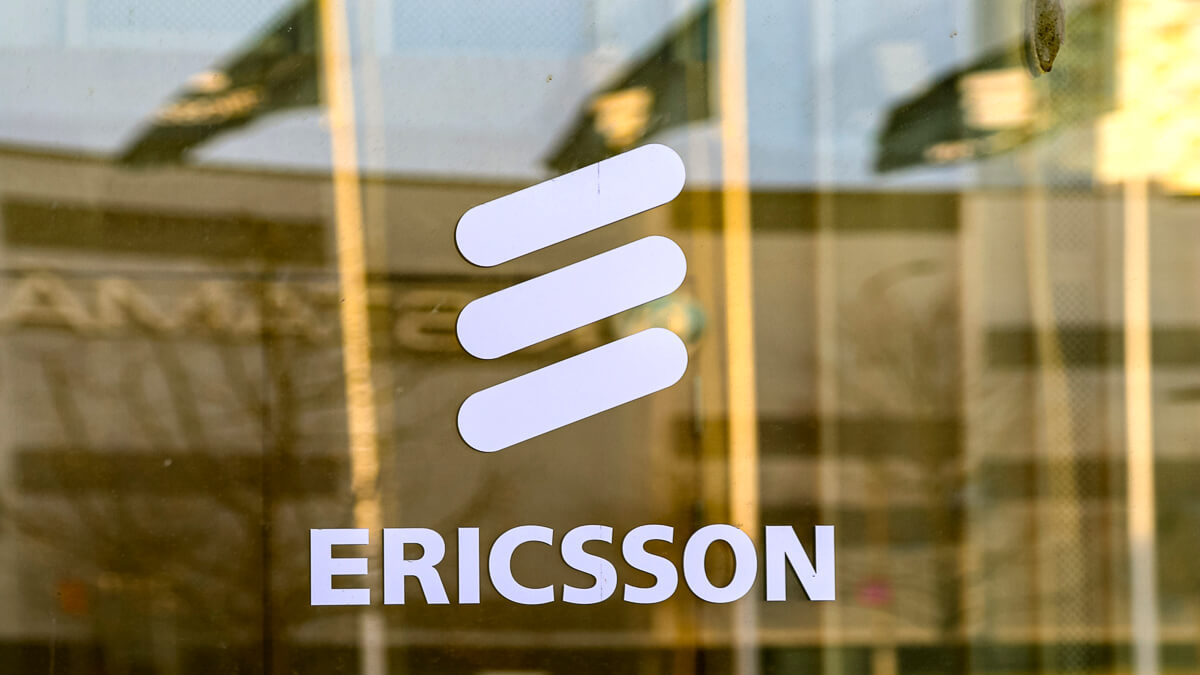 Former Vonage shareholders probably weren't grumbling. Read took over the top job at Vonage in July 2020 and then negotiated the $6.2 billion sale of the company to Ericsson. When that deal was announced in November 2021, Vonage's market capitalization was about $4.13 billion, and it was carrying about $436 million in long-term debt. Days later the company was worth $5.25 billion. After a wobble when it seemed the deal might be in jeopardy, Vonage had a stock-market value of $5.39 billion at the time of its eventual delisting in July last year.
Ericsson's fee also equaled about 4.4 times what Vonage made in sales for 2021 and – get this – about 840 times its operating income that year. But to justify his egregious pay packet as part of a Swedish national champion, Read would have to perform miracles. The revenue growth of 13% that Vonage managed for 2021, when it recorded a $24.5 million net loss, would probably be insufficient. Annual sales of around $1.4 billion certainly won't be enough to get massive telcos excited about the revenue-sharing plans Vonage execs recently discussed with Light Reading.
Wealth gap

The simplest solution might be to release Read back into the wild before the next annual report is written. Finding an employer that can match his previous one on pay will be tough, but his best chances would undoubtedly come in the US, where the wealth gap between leaders and flunkeys is now at levels last seen when Emperor Nero burnt down part of Rome to make space for his Golden House. Stankey earned about 227 times as much as the average AT&T worker in 2021, according to filings with the US Securities and Exchange Commission. The equivalent figure for Ericsson is 84, which implies Read earns 556 times as much as the average Ericsson employee.
Ericsson could always try hanging onto Read but cutting his pay. Ekholm himself took an 18% pay cut last year and his compensation has halved since 2020. It's a move worth applauding after a tough year for Ericsson, which plans to cut 8,500 jobs in the coming weeks. Even Pekka Lundmark, boss of better-performing Ericsson rival Nokia, pocketed 12% less in 2022 than he did the year before. Job cuts seem likely at Nokia, too. Company headcount fell about 1,000 last year, to 86,896 employees, but Lundmark has previously said Nokia will employ between 80,000 and 85,000 people when restructuring is complete.
Bringing Read's pay into some kind of line with corporate norms on the European side of the Atlantic would entail a massive reduction, though – one that could rule out plans for that luxury superyacht in Cannes or fifteenth home in Dubai. Whatever was written into the takeover contract about Read's pay, Ericsson needs to figure out if an employee who earns seven times as much as its boss is worth it.
Related posts:
— Iain Morris, International Editor, Light Reading
Like what we have to say? Click here to sign up to our daily newsletter
One of America's most loved telecoms get-togethers, The BIG 5G Event, will be returning to Austin in 2023 to host 1,500+ telecom, cloud and technology professionals — and we want you to be a part of it!
For three days, you can meet and network with leaders from every part of the North American 5G ecosystem and hear from over 150 speakers on the hottest industry topics. To apply for your complimentary pass to the event, visit this link.