Nokia mobile boss says rival denied chips is 'going backward'
MWC23 – Sporting a bright orange top emblazoned with a new Nokia logo, Tommi Uitto can thank US sanctions against China for some of the market share gains his company has seen in the last year. The man in charge of the mobile business group, Nokia's largest by sales, has been instrumental in a 5G turnaround at the Finnish vendor, phasing out the expensive components that previously upset its prospects. An impressive new lineup of radios and baseband equipment goes on display this week in Barcelona. But geopolitics is clearly helping the company's position.
Uitto tells Light Reading that he has seen both a direct and indirect impact. The direct one is in the decisions by governments to ban or restrict what they call "high-risk vendors" (or HRVs) – an oblique reference to Huawei and ZTE – forcing operators to use alternatives. "The geopolitical situation is helping in many markets, and we maintain the view that we have won approximately 50% of all the value that operators have moved away from so-called HRVs," he said during an interview in Barcelona. "The 50% still holds and there are further opportunities like that."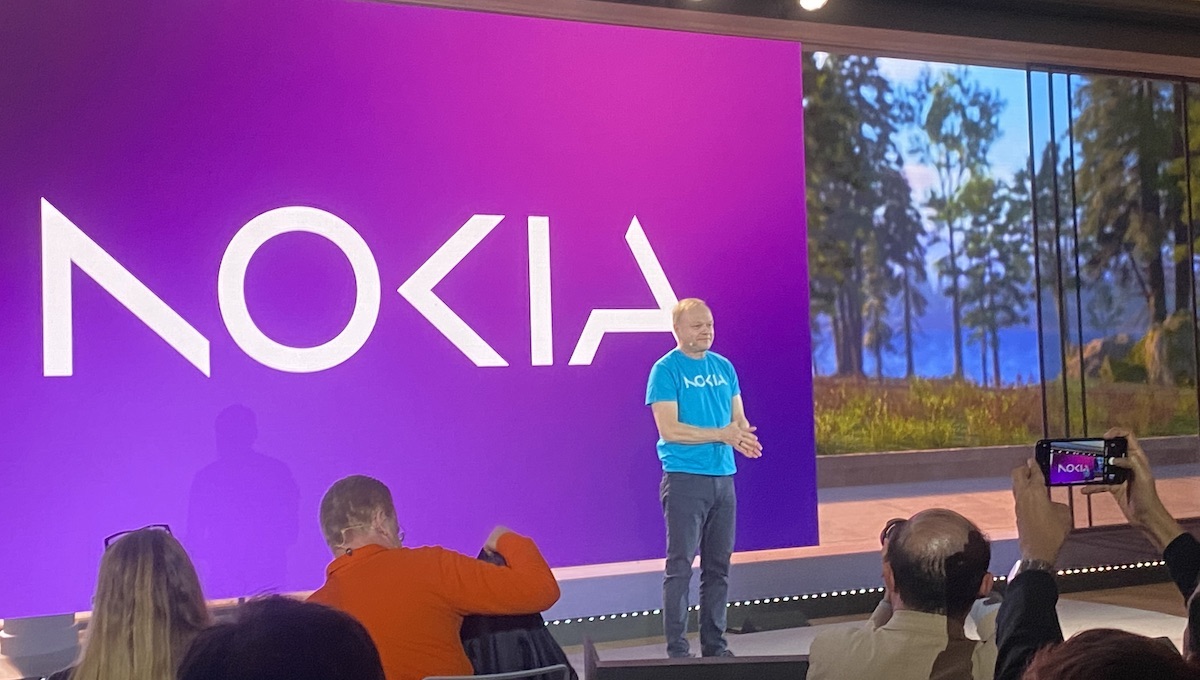 The indirect impact is perhaps more interesting. Essentially, it relates to the US restrictions leveled at China and Huawei specifically, denying the huge company access to the cutting-edge chips that any equipment maker needs to remain competitive. "If some suppliers don't have access to chip-design tools or leading silicon, they will take a hit in product competitiveness," said Uitto.
Among other things, Huawei has been cut off from Taiwan's TSMC and South Korea's Samsung, the world's two most advanced semiconductor foundries. Today, they are the only ones capable of making chips based on 5-nanometer designs (the smaller that measurement, the more sophisticated the chip). And those chips are now being introduced into Nokia's latest 5G network equipment, branded Habrok, Uitto revealed.
Taking a hit

Without explicitly naming Huawei, he said this would open a gap between Nokia and companies cut off from this state-of-the-art silicon. "When we are moving from 7 to 5 and then to 3, they are going backward," said Uitto. "Comparing lesser to advanced silicon, you will take a hit in the radio unit power consumption. Power generates heat and that means a bigger and heavier product. You will also take a hit on the baseband side in capacity and connectivity and power consumption and product cost."
TSMC and Samsung were forced to stop dealing with Huawei as a customer because they both use chip-making tools and software developed by American companies, including Applied Materials, Lam Research and KLA Corp on the equipment side along with Synopsys and Cadence as EDA (electronic design automation) software specialists.
Perhaps an even bigger problem for Huawei is China's lack of access to extreme ultra-violet (EUV) lithography, the process for etching mazy lines of circuitry onto silicon wafers. Using an older process called deep ultra-violet lithography, companies can make less advanced circuits. But EUV is ideally needed for the 5-nanometer chips included in Habrok, and just one company appears to do it.
"It's my understanding that ASML is the only company in the world making these EUV lithography tools," said Uitto. Based in the Netherlands, ASML has been denied an export license to ship EUV products to China. And analysts reckon it would take China years to develop its own EUV technology.
On the up

Last year, Uitto reckons Nokia gained a couple of percentage points in 5G market share outside China, and market research firms Dell'Oro and Omdia (a Light Reading sister company) have both ranked the company as one of the chief market-share winners of 2022 in radio access network products. "We have 42 completely new [telco] customers that we didn't have back in 2018," said Uitto, identifying India's Reliance Jio, AT&T Mexico, Proximus and Orange in Belgium and Telus in Canada as some of Nokia's most prominent 5G clients. Uitto also said that Nokia has gained about 600 new customers in the enterprise segment since 2018.
Announced during a strategy update in Barcelona this week, the company's goal is to continue gaining share in a network equipment market in which overall sales are expected to increase at a compound annual growth rate of just 1% between now and 2027. "There is now a unique opportunity for us to do that in the next few years," said Pekka Lundmark, Nokia's CEO, at a press conference.
"Most importantly, our portfolio is now significantly more competitive than it was a couple of years ago and our pursuit of technology leadership is bearing fruit. And in addition to that, and this is really important, geopolitical tailwinds continue to favor us," added Lundmark, after partially disrobing to reveal his own sky-blue T-shirt. The bright colors certainly matched the mood.
Related posts:
— Iain Morris, International Editor, Light Reading
Like what we have to say? Click here to sign up to our daily newsletter
One of America's most loved telecoms get-togethers, The BIG 5G Event, will be returning to Austin in 2023 to host 1,500+ telecom, cloud and technology professionals — and we want you to be a part of it!
For three days, you can meet and network with leaders from every part of the North American 5G ecosystem and hear from over 150 speakers on the hottest industry topics. To apply for your complimentary pass to the event, visit this link.
PARTNER PERSPECTIVES
- content from our sponsors