Astound Broadband jumps into the mobile fray
Astound Broadband, an operator that serves more than 4 million homes passed, is the latest US cable/broadband service provider to make waves in mobile.
Astound, the umbrella company/brand for RCN, Grande Communications, Wave Broadband and enTouch Systems, said it has struck a "multi-year strategic partnership" with Reach to develop and launch a mobile offering that will complement a current service bundle that features broadband, video and wireline voice.
An official confirmed that Astound's coming mobile service will run on the T-Mobile network.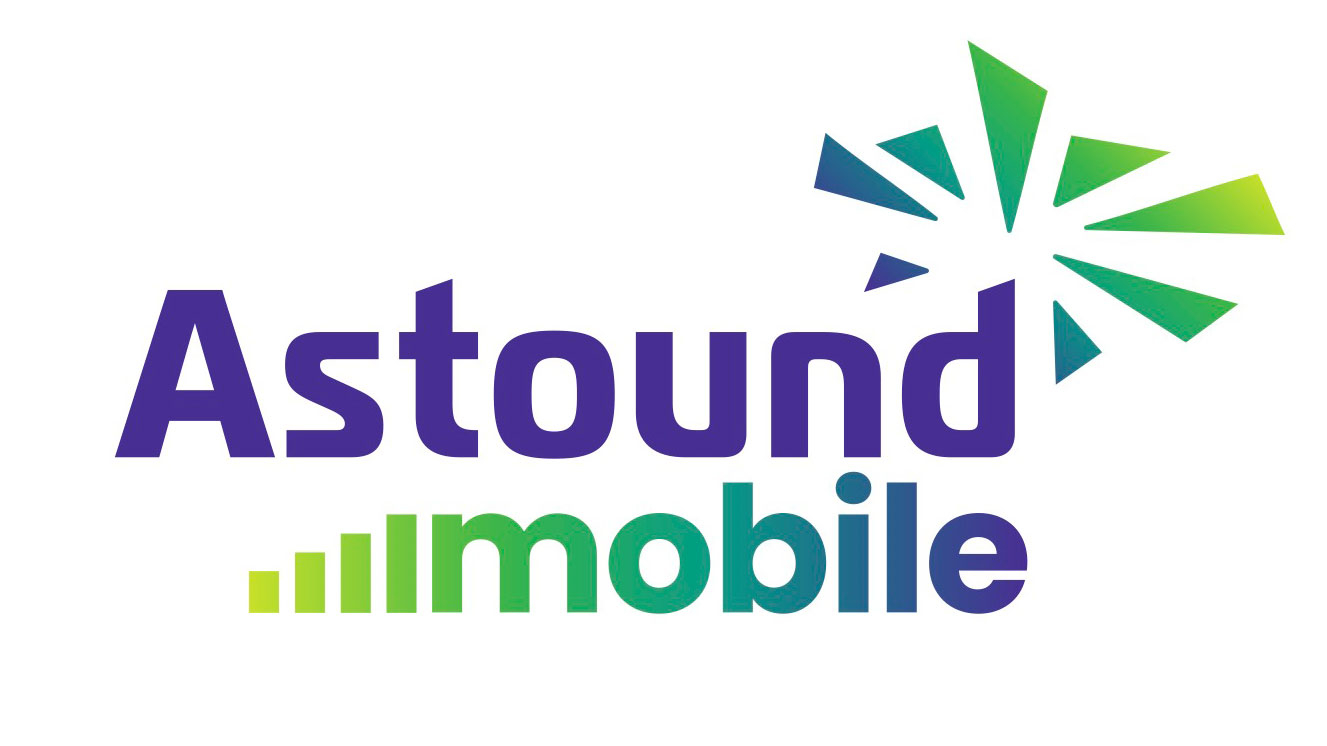 Astound hasn't announced a launch date for the service, to be branded Astound Mobile, but it's expected to debut "in the coming months."
Astound also has not revealed specifics on how the service will be priced and packaged or which smartphone models will be available at launch. However, an official did confirm that Astound will require its mobile customers to bundle in-home broadband service from Astound – an approach that other cable operators, including Comcast and Charter Communications, are taking with their respective mobile offerings.
The Astound-Reach deal shares some similarities with a separate mobile agreement between Reach and WideOpenWest (WOW) that also relies on the T-Mobile network. WOW's service, branded as WOW! Mobile Powered by Reach, currently supports three shareable by-the-Gig plans starting at $15 per month, and an unlimited data plan starting at $45 per month.
The National Content & Technology Cooperative (NCTC) has cut deals with Reach and AT&T that puts hundreds of small and midsized US operators in position to launch mobile services. Astound's new mobile offering will be powered by Reach's platform but is not linked to the NCTC's new mobile agreement.
Astound Broadband has been evaluating a move into mobile for some time, keeping an eye out for when its customer base indicates it wants or demands a way to bundle mobile and broadband from one service provider.
In the summer of 2021, Astound Broadband CEO Jim Holanda told Light Reading that he was encouraged by the progress Comcast and Charter were making on the mobile front, but questioned whether Astound had the geographic coverage necessary to offload enough traffic to make mobile economically attractive. "We always continue to explore [mobile] to have some optionality," Holanda said at the time.
Cable's mobile moment
With its coming launch, Astound Broadband will join a growing group of US cable operators to market and sell mobile services that can be bundled with their core broadband offerings.
Comcast, Charter and Cox Communications have launched respective mobile services via MVNO deals with Verizon. Altice USA's Optimum Mobile and WOW's mobile service piggyback on the T-Mobile network. Any operators that tap into the NCTC deal will run mobile services on AT&T's network.
Mediacom Communications, an NCTC member, has trademarked "Mediacom Mobile" but has yet to announce any specific plans to launch a mobile offering. Meanwhile, Cable One and Ziply Fiber, two other NCTC members, have no imminent plans to enter the mobile game.
Related posts:

— Jeff Baumgartner, Senior Editor, Light Reading
Like what we have to say? Click here to sign up to our daily newsletter
One of America's most loved telecoms get-togethers, The BIG 5G Event, will be returning to Austin in 2023 to host 1,500+ telecom, cloud and technology professionals — and we want you to be a part of it!
For three days, you can meet and network with leaders from every part of the North American 5G ecosystem and hear from over 150 speakers on the hottest industry topics. To apply for your complimentary pass to the event, visit this link.
UPCOMING LIVE EVENTS
June 6-8, 2023, Digital Symposium
June 21, 2023, Digital Symposium
December 6-7, 2023, New York City
All Upcoming Live Events
PARTNER PERSPECTIVES
- content from our sponsors