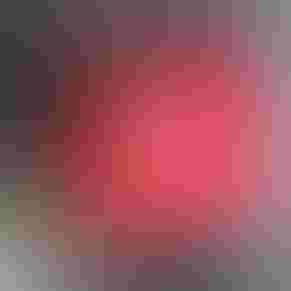 Vodafone has flagged plans to boost the speed and capacity of its 4G services by taking advantage of unlicensed spectrum in the 5GHz band.
Faced with a surge in the usage of mobile data services in Europe, the operator this week claimed to have completed the world's first trial of carrier aggregation using both licensed and unlicensed spectrum on a commercial 4G network.
In a blog, the operator said the trial was carried out in the Netherlands on November 17 in partnership with networks manufacturer Ericsson AB (Nasdaq: ERIC) and chipset vendor Qualcomm Inc. (Nasdaq: QCOM).
By combining 20MHz of licensed 1800MHz spectrum with another 20MHz in the unlicensed 5GHz band, Vodafone Group plc (NYSE: VOD) was able to increase download connection speeds to more than 274 Mbit/s, said the operator.
Operators globally have been warming to the use of unlicensed spectrum as demand for mobile data services continues to soar, according to Gabriel Brown, senior analyst with Heavy Reading.
But players are taking a number of different approaches in preparing to launch commercial services over unlicensed airwaves.
In the US, operators such as T-Mobile US Inc. and Verizon Wireless are forging ahead with a technology called LTE-Unlicensed (LTE-U), which aggregates licensed and unlicensed 5GHz spectrum, much as Vodafone is doing.
LTE-U, however, does not include a so-called listen before talk (LBT) feature that can help LTE to co-exist with WiFi in the same 5GHz band.
Supporters of LTE-U have insisted that it relies on other techniques to ensure that interference is not a problem in practice, but the technology has still proven extremely controversial in the US market. (See Qualcomm Wants FCC to Stay Out of LTE-U Fray, Why Some Operators Think LTE-U Is Rude and Jury Still Out on LTE-Unlicensed.)
"On the one side you have Qualcomm and Verizon saying their tests show that LTE-U does not impact the performance of WiFi, and on the other you have WiFi providers arguing the opposite," says Brown. "US regulations allow operators to deploy LTE-U and so we'll find out."
Because regulations in Europe and most other countries prevent operators from using unlicensed spectrum without LBT, Vodafone is instead looking to an LTE-U alternative known as license assisted access (LTE-LAA).
The 3rd Generation Partnership Project (3GPP) , a specifications group, is currently developing a standardized form of LTE-LAA, including LBT, as part of its Release 13 update to LTE technology, which is due for completion early next year.
Vodafone has explicitly stated that it has no intention of introducing LTE-LAA commercially in Europe until this standardization process has run its course.
It plans to carry out another live trial this year in collaboration with China's Huawei Technologies Co. Ltd. and has urged equipment makers to get behind the emerging technology.
Heavy Reading's Brown believes Vodafone may have particular interest in LAA because it has a focus on providing enterprise mobility networks and is very progressive in its adoption of small cells. The operator's LAA trial this week used small-cell technology from Ericsson besides a Qualcomm modem.
Brown also reckons LAA devices could appear "fairly quickly" after Release 13 standardization.
"Qualcomm is pushing it through and because it uses 5GHz the chipset can do WiFi and LAA at the same time," he says. "The harder question is how quickly it penetrates the user base and network infrastructure."
Want to know more about 4G LTE? Check out our dedicated 4G LTE content channel here on Light Reading.
LTE-U and LAA are not the only options that service providers are considering as they look to make use of unlicensed frequencies.
MuLTEfire, a technology developed by Qualcomm, does not need to be anchored to a licensed channel, meaning it can be used by companies that do not hold frequency licenses to provide 4G services.
"There is also WiFi Link Aggregation, which encapsulates LTE datagrams in WiFi frames, and LTE-WiFi carrier aggregation, which bonds channels from different access types," says Brown.
— Iain Morris,

, News Editor, Light Reading
Subscribe and receive the latest news from the industry.
Join 62,000+ members. Yes it's completely free.
You May Also Like
---