Coherent Optics: 100G, 400G and Beyond
Date / Time:
Tuesday, October 25, 2022, 10:00 a.m New York / 3:00 p.m London
Overview:




Coherent pluggable optics are converging at 400Gbps transmission, the data rate that is set to play a dominant role in optical networks over the next decade. For communications service providers (CSPs), higher performance 400G ZR+ pluggable coherent optics hold particular promise for lowering capex and opex, fostering interoperability, and defining new metro/regional network architectures, including IP over DWDM (IPoDWDM).
In this special webinar, Heavy Reading will be joined by leading experts from Ciena, Effect Photonics, Infinera, and Ribbon to unveil key findings from Heavy Reading's 2022 global coherent optics operator survey analyzing coherent 400G optics and the evolution to both higher data rates (800G+) and lower rates (coherent 100G pluggables).
Topics addressed will include:
Operator performance requirements for the next generation of 400G ZR+ pluggables
Expectations for openness and interoperability across both hardware and software
Addressing challenges in deploying integrated optics on routers (IP over DWDM)
Expectations for 800G+ coherent optics – in both pluggable and embedded formats
Evolution of pluggable coherent optics at the edge, including emerging 100G pluggables as well as XR optics
Speakers: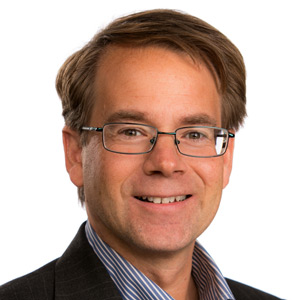 Sterling Perrin, Senior Principal Analyst – Optical Networks & Transport, Heavy Reading | bio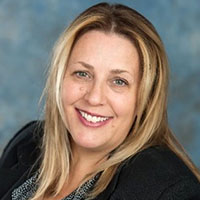 Patricia Bower, Senior Manager, Portfolio Marketing, Ciena | bio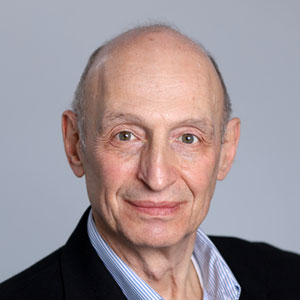 Jonathan Homa, Senior Director of Solutions Marketing, Ribbon | bio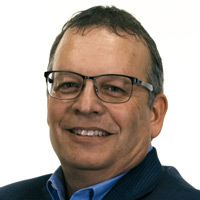 Tim Doiron, Vice President, Solution Marketing | Infinera | bio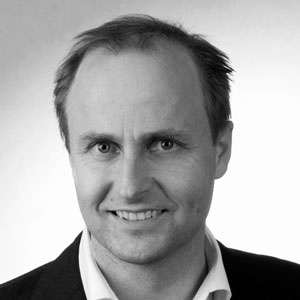 Harald Graber, Chief Commercial Officer, EFFECT Photonics | bio
Sterling has more than 20 years' experience in telecommunications as an industry analyst and journalist. His coverage area at Heavy Reading is optical networking, including packet-optical transport and 5G transport. He also authors Heavy Reading's Metro Optical Networking Market Tracker and Core Optical Transport Market Tracker. Sterling joined Heavy Reading after five years at IDC, where he served as lead optical networks analyst, responsible for the firm's optical networking subscription research and custom consulting activities. Prior to IDC, Sterling worked for Standard & Poor's, where he delivered global industry analysis on a range of IT segments. He is a former journalist and editor at Telecommunications Magazine. In addition to chairing and moderating many Light Reading events, Sterling is a NGON & DCI World Advisory Board member and past member of OFC's N5 Market Watch Committee. Sterling is a highly sought-after source among the business and trade press.
close this window
Patricia Bower is a senior Marketing strategist and product manager with over 10 years of experience in coherent optical DSP chip technologies and over 15 years in semiconductor system-on-chip products for wireless and wireline communications applications. She also has a background in communications systems and process engineering and is currently part of the Ciena optical portfolio Marketing team.
close this window
Jonathan is Senior Director of Solutions Marketing at Ribbon, where he is responsible for communicating the value of Ribbon's IP Optical networking and SDN Orchestration solutions. In notable prior roles, Jonathan was VP Architecture Marketing at Nortel Networks, and VP Business Development at Xtellus, an optical switching startup. He served on the Board of Directors of the Alliance for Telecommunications Industry Solutions and the Multiservice Switching Forum.
close this window
Tim Doiron is Vice President, Solution Marketing at Infinera, where he leads a global team focused on innovative networking solutions that include open optical networking, next-generation mobile transport, and intelligent software automation.

Tim brings more than 25 years of networking and telecommunications experience across business and technical organizations, including roles in marketing, product management, and engineering in executive and managerial roles at vendor and service provider companies, including Coriant, Tellabs, ARRIS, Cadant, Ericsson, and AT&T Mobility. Tim was also a Principal Analyst at ACG Research. Tim is a frequent speaker at industry conferences and has authored numerous articles. He holds an MBA from Webster University, an M.S. in electrical engineering from Virginia Polytechnic Institute and State University, and a B.S. in electrical engineering from Southern Illinois University. He also holds eight patents and is a member of IEEE and Optica (formerly OSA).
close this window
Harald holds an MBA and has more than 20 years of experience in the optical communications industry within Tier 1 companies in the United States, Europe and Asia. Prior to EFFECT Photonics, Harald served in various senior roles in Sales, Marketing, Product Management & R&D at BWI, Coriant, Nokia Siemens Networks, Alcatel-Lucent and Lucent Technologies.
close this window
Tom Williams is Chief Technology Officer with Schurz Broadband Group. Tom began his career in the cable industry as an R&D engineer at Scientific-Atlanta developing and deploying the first digital set-top boxes. He moved into consulting with KPMG and later joined Comcast as the Regional Director of Engineering where he was first to deploy new technologies for the company including the VOD, HD-DVR, CHSI, HDTV and more. In 2006 Tom joined ARRIS as Vice President of Marketing and Business Development, where he won 2 AMY awards and implemented a company-wide brand transformation and management strategy. Tom returned to consulting, as a Managing Partner with Brightset Consulting specializing in global marketing and communications strategies for technology companies. He joined the Schurz Communications leadership team in 2016 where he drives technology strategy for the company.

Tom is a long-standing member of SCTE, CTAM, NCTC and WICT. He enjoys mentoring young people interested in technology and advanced video related careers. He has served as a Board member on the Baltimore County Technology Council and the Technology Board for the University of Maryland driving technology solutions to serve students and faculty of the college. Tom was inducted into the prestigious Cable TV Pioneers in 2019.

An active participant in his hometown of Atlanta, he enjoys coaching youth sports teams, serving on community technology boards and supporting local and military-owned business growth. Tom is a member of the American Legion and a United States Marine Corps veteran. He is a member of the Marine Corps Memorial Association that educates and connects others on the history of the Corps and the sacrifices of those who serve.
close this window

Webinar Archive Registration
To register for this webinar, please complete the form below. Take care to provide all required information (indicated in
red
). Press
Register
to complete your registration. If you have already registered for our site or for one of our webinars, you may
login
to register without re-entering your information.