5G Network Slicing Operator Survey: Results and Analysis
Date / Time:
Thursday, October 13, 2022, 11:00 a.m. New York/ 4:00 p.m. London
Overview:



Network slicing is a set of capabilities designed into the 5G system to create logical networks that can be configured to meet the performance needs of diverse service types and customers. The Heavy Reading 5G Network Slicing Operator Survey offers insight into the status of slicing technology and how operators plan to use these capabilities to offer commercial services.
In this webinar, principal analyst Gabriel Brown will lead a discussion that reviews and analyses data from the 2022 network slicing survey, with input by expert representatives from study sponsors Amdocs, Ericsson and Sandvine. Among the topics to be covered:
Motivation for network slicing
The priority enterprise and consumer use cases
Status of network slicing technology development
Perceived technical and commercial challenges
Commercial partnership models
Speakers: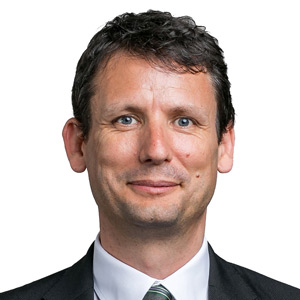 Gabriel Brown, Senior Principal Analyst – Mobile Networks & 5G, Heavy Reading | bio

Ron Porter, Head of 5G, Network & OSS Product Marketing, Amdocs | bio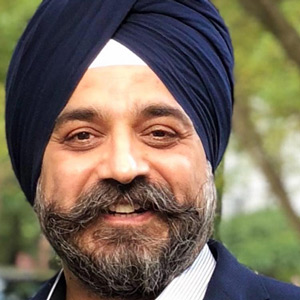 Arvinder Anand, VP Architecture, Technology and E2E Solutioning, Ericsson North America | bio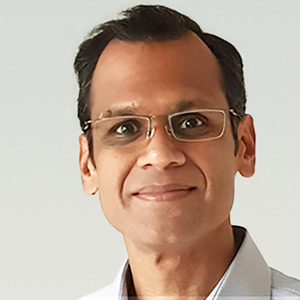 Ambuj Mittal, Chief Development Officer, Sandvine | bio
Gabriel leads mobile network research for Heavy Reading. Starting from a system architecture perspective, his coverage area includes RAN, core, and service-layer platforms. Key research topics include 5G, LTE Advanced, virtual RAN, software-based mobile core, and the application of cloud technologies to mobile networking. Gabriel has more than 15 years' experience as a mobile network analyst. Prior to joining Heavy Reading, he was Chief Analyst for Light Reading's Insider research service; before that, he was editor of IP Wireline and Wireless Week at London's Euromoney Institutional Investor.
close this window
Ron Porter is head of product marketing for Amdocs 5G, network, and OSS solutions. He is part of Amdocs' technology team covering the industry shift into the digital era of 5G, cloud, and IoT and the wide opportunities that come with it. As a Communication Systems Engineer with an MBA in marketing and finance, and with over 15 years of experience in the telecom industry, Ron has a passion for bridging technological advancements with business opportunities that are driving the industry's revolution.
close this window
As VP, Head of Ericsson Arch, E2E Sol & Device Verification and Digital Services at Ericsson Anand is responsible for intelligent support and solutions to enable the strategic direction of the business in North America. Anand's division provides customers with end to end solutions on the transformation and adoption of 5G.
close this window
Bringing over 20 years of experience spanning telecom networks and mobile devices, Ambuj is responsible for the research and development of Sandvine's industry leading solution and product portfolio. He has extensive experience in leading organizations focused on innovation and delivering world class products for the global communication service provide market and has expertise in transforming technology into market driven business outcomes. Prior to Sandvine, Ambuj held leadership positions in Motorola India and was responsible for developing high performance and cost -efficient platforms for mobile handsets and data modules.

Ambuj is a passionate technologist, innovator and leader.
close this window
Robert leads the Cox access engineering team that manages the technical deployments for Cox FTTH builds for both residential and commercial customers. Robert previously led the Cox commercial services engineering that built a national Cox Business services backbone and metro access network. He started his career at BellSouth and later AT&T. He was part of the product management team that launched DSL services as well as the initial fiber-to-the-cell site builds. He is a former board member and treasurer of the Metro Ethernet Forum.
close this window
Tom Williams is Chief Technology Officer with Schurz Broadband Group. Tom began his career in the cable industry as an R&D engineer at Scientific-Atlanta developing and deploying the first digital set-top boxes. He moved into consulting with KPMG and later joined Comcast as the Regional Director of Engineering where he was first to deploy new technologies for the company including the VOD, HD-DVR, CHSI, HDTV and more. In 2006 Tom joined ARRIS as Vice President of Marketing and Business Development, where he won 2 AMY awards and implemented a company-wide brand transformation and management strategy. Tom returned to consulting, as a Managing Partner with Brightset Consulting specializing in global marketing and communications strategies for technology companies. He joined the Schurz Communications leadership team in 2016 where he drives technology strategy for the company.

Tom is a long-standing member of SCTE, CTAM, NCTC and WICT. He enjoys mentoring young people interested in technology and advanced video related careers. He has served as a Board member on the Baltimore County Technology Council and the Technology Board for the University of Maryland driving technology solutions to serve students and faculty of the college. Tom was inducted into the prestigious Cable TV Pioneers in 2019.

An active participant in his hometown of Atlanta, he enjoys coaching youth sports teams, serving on community technology boards and supporting local and military-owned business growth. Tom is a member of the American Legion and a United States Marine Corps veteran. He is a member of the Marine Corps Memorial Association that educates and connects others on the history of the Corps and the sacrifices of those who serve.
close this window

Webinar Registration
To register for this webinar, please complete the form below. Take care to provide all required information (indicated in
red
). Press
Register
to complete your registration. If you have already registered for our site or for one of our webinars, you may
login
to register without re-entering your information.