What Is Comcast Doing With VivaLiveTV?

Comment (2)
Viva Entertainment Group, a little-known company that markets and sells a skinny-bundle OTT-TV service called VivaLiveTV, has apparently forged a content and technology services agreement with a division of Comcast.
According to an 8-K filing made by Viva Entertainment Group on November 28, the New York-based provider of subscription video streaming TV services has entered into "material definitive agreement" with Comcast Corp. (Nasdaq: CMCSA, CMCSK) that's to start in January 2019.
The specifics of the agreement are vague, but the filing notes that Viva Entertainment and its VivaLiveTV service will soon "begin working on content, logistical and other technological services provided solely by Comcast."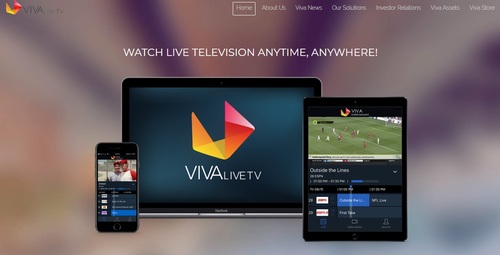 Viva Entertainment then lavishes some praise on Comcast: "We at Viva are extremely excited and honored with this affiliation. Comcast's open mind has added an element of excitement to the Viva family."
Per the filing, a joint press release about the agreement will be announced "in the near future."
Viva's amended 8-K filed on December 7 adds that the partnership taking effect in January is with Comcast Technology Solutions . That's the Colorado-based unit of the company that provides multiscreen video infrastructure and distribution services as well as ad-tech solutions and services. Comcast Technology Solutions also syndicates Comcast's X1 platform for operator-supplied set-tops, Web browsers, smartphones, tablets and select TV-connected devices such as Roku players. (See Comcast Technology Solutions Names New GM for Ad Platform.)
"This partnership will help enhance our subscriber base in order to create more revenue," Viva's amended 8-K reads, and then refers back to the aforementioned joint press release, noting it's expected to come out in "early 2019." To me, that's an indication that it will be announced at next month's CES.
Both Comcast and Viva haven't commented beyond the information contained in the Viva filings. But if I had to guess, CTS will be playing a role in preparing and distributing the video feeds for Viva's OTT-TV service, though it's not clear to me if digital distribution rights to TV programming and other content will also be tied into any of this.
It's also not yet known if Viva's partnership involves X1 syndication or some form of it that, perhaps, (and this is pure speculation) lets Viva essentially white-label the platform with digital distribution rights to certain channels and content bundled into the agreement. Thus far, Comcast's announced X1 syndication deals have involved major US and Canadian cable operators -- Cox Communications Inc. , Rogers Communications Inc. (Toronto: RCI), Shaw Communications Inc. and Videotron Ltd. (See Rogers Sparks 'Ignite TV' Using Comcast's X1.)
That Comcast Technology Solutions is working with an OTT video company is not all that extraordinary, given that the unit works with various programmers on multiscreen video streaming apps and services. But partnering with a virtual MVPD seems like a new business tangent for CTS. And if X1 syndication is involved, that would be even more interesting and surprising.
Next Page: Who is Viva Entertainment?