While there are still questions about what AT&T's set of direct-to-consumer subscription VoD services will be when they debut in late 2019, we're already getting a better picture of what they won't be: a Netflix clone.
The goal is "not to become another Netflix" and create another OTT-delivered "warehouse" of video content, AT&T Inc. (NYSE: T) CEO Randall Stephenson said Tuesday at the UBS 46th Annual Global Media and Communications Conference in New York.
That product will be centered on HBO's content and platform, though there will also be investments in third-party content. "Our expectation is very high on this product," he said.
AT&T shed some light on that SVoD product last week, announcing that it will feature three tiers -- an entry-level offering focused on movies, a premium tier with unique original programming and more theatricals and an offering that bundles those together alongside a deeper content library. Pricing hasn't been announced. (See AT&T Bets Big on OTT to 'Bend the Cost Curve' of TV & Video.)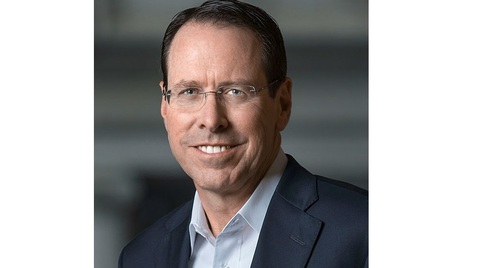 While that set of SVoD products will be offered initially in the US, AT&T would like to see it become a global platform. But that capability is constrained by the deep distribution relationships that WarnerMedia has with companies such as Sky (now part of Comcast), which, for example, has rights to a lot of HBO content.
With that in mind, AT&T will likely take a market-specific approach to its global SVoD strategy and focus on regions where it can enter without disrupting its existing distribution deals.
"There's no one-size-fits-all once you get outside the United States," Stephenson said.
The exec also offered an update on the ongoing U.S. Department of Justice -led appeal of the AT&T-Time Warner merger. The court is set to hear oral arguments Thursday (December 6), with expectations of a ruling in Q1 2019. Stephenson reiterated AT&T's position that the appeal will be looking into "errors in law" rather than whether the original judge got the baseline facts right. (See DOJ Says Judge Erred in AT&T-Time Warner Merger Appeal .)
Touting the 'One Climb' plan for FirstNet, 5G
While still withholding a launch date for its initial 5G launch this year (or what's left of it), Stephenson did chat up the virtues of the company's "One Climb" plan for 5G and its FirstNet deployment.
As AT&T deploys the FirstNet network (about 1/3 of the deployment is done), it's also putting up 5G antennas whenever its people climb those towers. Once those 5G elements are deployed, AT&T can flip them on with a software update, he said.
He said this "One Climb" approach helps to establish a "spectrum dividend" and dramatically drop the capital requirements for the foreseeable future.
"When you buy spectrum…your business case is generally how much capital you can avoid. Rather than building more cell towers, you have spectrum," Stephenson said.
The exec noted that AT&T is on pace to increase the capacity of its mobile network by 50% by the end of 2019. For FirstNet, about 3,600 US agencies have signed up and some 250,000 subscribers are on that network, he said.
Back to 5G, the plan remains for AT&T to launch the service in parts of 12 markets this year. Stephenson stressed that it will be a "mobile-centric offering." (See AT&T: 5G by End of Year, but No Commercial Launch Date Yet and AT&T Says First 5G Sites Are Live in Texas.)
He said Verizon Communications Inc. (NYSE: VZ)'s new fixed wireless, in-home broadband offering, 5G Home, has the potential to be "a really good service" and a suitable fixed-line substitute, but that it's "not our priority." (See Verizon's Home-Grown 5G Arrives Today.)
— Jeff Baumgartner, Senior Editor, Light Reading