Xumo readies its pitch to the cable industry
Xumo readies its pitch to the cable industry
Xumo will present its 'proposition' for cable ops at Cable-Tec Expo in Denver. The Comcast/Charter streaming JV wants to expand its platform to tier 2 and 3 cable operators under a revenue-sharing model.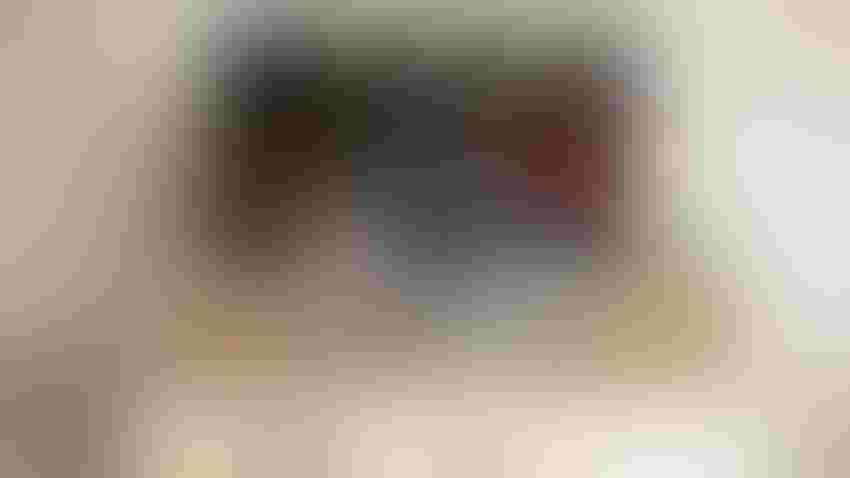 At a Glance
Xumo is looking to expand its platform with North American tier 2 and 3 operators

Xumo's pitch includes a subscription and advertising revenue-sharing model

NCTC's CEO says the co-op is interested in the idea but has some key questions
When Comcast and Charter Communications launched their national streaming joint venture in the spring of 2022, execs intimated that the JV's long-term plan would be to extend its platform and capabilities to other cable operators.
In the wake of Charter's formal launch of the new Xumo Stream Box last week and with Comcast's launch on deck, the joint venture is now ready to explore licensing and distribution deals with other operators, with an initial focus on tier 2 and 3 providers in North America, according to industry sources familiar with the plan.
An initial focus on small and midsized operators would help to fill a gap in what Comcast was able to accomplish with its X1 syndication program. Comcast successfully added customers such as Cox Communications, Rogers Communications, Shaw Communications (now part of Rogers) and Videotron, but struggled to scale the platform down to support hundreds of smaller service providers.
One of Xumo's big objectives is to scale down, people familiar with the plan said.
It's possible that Xumo could eventually target Comcast's X1 syndication partners, as well. No operators in that group have announced new deals with the Xumo JV. However, some do provide access to Xumo Play, the JV's free, ad-supported streaming TV (FAST) service, on the X1 platform they are licensing today from Comcast.
And some X1 syndication partners also are distributing a version of Comcast's Xfinity Flex box under their own branding. Cox, for example, brands that device (a recast version of the Xi6 wireless IP client for the X1 platform) as the "Contour Stream Player."
Xumo to pitch 'proposition' at Cable-Tec Expo
Xumo's engagement with other cable operators started in earnest earlier this year, but it will become clear that the JV is open for business at next week's SCTE Cable-Tec Expo in Denver. There, on Tuesday afternoon (October 17), Xumo CEO Marcien Jenckes and Charter SVP of Video Robyn Tolva are scheduled to present the JV and its "proposition for cable operators."
Details on what will be presented are slim. But the session description notes that the execs will discuss the vision for the JV and how Xumo can "provide an ongoing role for the cable industry as a trusted source of video and other entertainment programming for its broadband internet customers, while driving incremental revenue from advertising and content sales to replace the inevitable decline in revenue from traditional cable TV distribution."
Xumo is coming on the scene in a bigger way amid the ongoing decline of the traditional pay-TV bundle, a scenario that has likewise seen usage and advertising and subscription revenues seep out to a multitude of direct-to-consumer (DTC) options.
Based on its baseline pitch, Xumo appears to believe its platform can help deal cable operators back into the video game and recapture some of that lost revenue. Likewise, Xumo is coming to bear with scale (through Comcast and Charter), its new Stream Box, distribution deals with major DTC streaming services such as Netflix and Disney+, a lineup of integrated smart TVs under the Xumo brand, and a growing retail presence.
In turn, Xumo hopes its engagement with other operators will help to gain more economies of scale across its full ecosystem, including advertising, subscription services, streaming players, smart TVs and the underlying platform itself.
Revenue-sharing model
And, of course, there's money at stake.
Industry sources tell Light Reading that the core of Xumo's model with operators is based on a revenue share of subscriptions and advertising – a model that is not entirely different from those used by others that operate streaming platforms for media players and smart TVs. Some of that ad-sharing revenue will come by way of the Xumo Play FAST service.
Xumo's partners will also have some flexibility in how they sell and package the Xumo Stream Box. For example, Charter is offering new video subs the $60 device at no cost for the first year and making a similar offer via its new Spectrum One Stream bundle.
From a competitive standpoint, Xumo's service provider distribution plan will likely lock horns with the likes of TiVo and Google/Android TV, which both have relationships with cable operators and have a presence at retail. Of note, TiVo plans to launch a lineup of smart TVs for the North American market powered by the TiVo OS sometime in 2024, following up on its initial focus on Europe. TiVo's smart TV effort is initially focused on retail, but the company is exploring a model under which TiVo-powered TVs can be distributed by operator partners – a model that Comcast-owned Sky is already employing in Europe with its family of Sky Glass TVs.
Xumo's expanding retail footprint
A key to Xumo's national strategy is its lineup of smart TVs and retail partnerships. Last month, Xumo announced a lineup of Pioneer-branded TVs (made by TCL) that are being sold exclusively at Best Buy.
Xumo also has deals with two other TV makers – Hisense and Element Electronics – and its wares are starting to show up at other retail outlets.
In addition to Walmart, Xumo TVs are also being sold by Meijer, a retailer that operates hundreds of stores in Michigan, Ohio, Indiana, Illinois, Kentucky and Wisconsin.
Xumo is also in the rent-to-own sector through its distribution through Aaron's. As one example, Aaron's customers can purchase a 50-inch Xumo TV made by Element for $6.92 per week or $29.99 per month. Boiled down further, a consumer taking a 24-month ownership plan for that model would end up paying $719.76 (the $422.99 cash price plus $296.77 for the cost of lease services).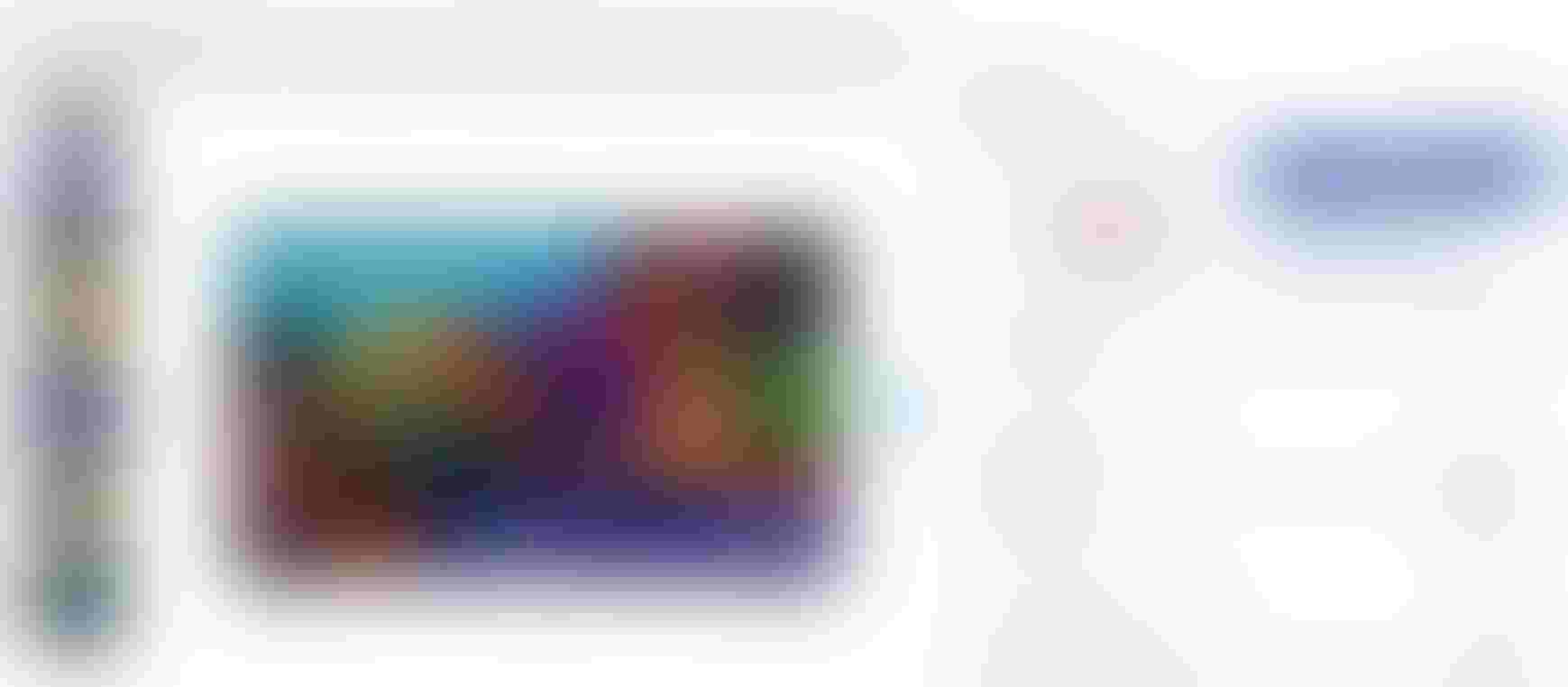 (Source: Screenshot of Aaron's website taken on October 12, 2023)
Xumo is also selling its new 4K-capable Stream Box direct to consumers online via its own website for $59.99.
NCTC CEO: We're interested, but have questions
Xumo is initially going directly to cable operators with its proposition, industry sources familiar with the strategy say.
But if Xumo is looking to engage with a large number of smaller, independent cable operators, one logical outlet is the National Content & Technology Cooperative (NCTC). The NCTC cuts programming and tech deals on behalf of hundreds of tier 2 and 3 cable operators and telcos. NCTC's membership base represents about 40 million broadband customers.
NCTC CEO Lou Borrelli said his organization has been eager to learn more about opportunities for the group's membership since the Comcast-Charter joint venture was announced in the spring of 2022. Borrelli said he was quick to reach out to Comcast Cable CEO Dave Watson and then-Charter CEO Tom Rutledge to express interest in learning more but was told that it was a bit early in the process. At the time, the JV had yet to install the Xumo brand or name its CEO.
Borrelli, who plans to attend Xumo's talk at next week's Cable-Tec Expo, said he and NCTC have held "no serious direct conversations" with Xumo. "I'm happy to meet with them," he said.
Borrelli does have one key question about Xumo: Is the JV willing to license its platform to NCTC members that also happen to compete with Comcast and Charter? WideOpenWest is one such example.
"If they want to do a deal with me, I've got to be able to assess what's the real opportunity for my membership and then what is the benefit to the membership where we could have the relationship at the NCTC level," Borrelli said.
Meanwhile, NCTC has several options available to members that want to stay in the video game as the market continues to shift to app- and streaming-based platforms and DTC services. Prime examples include agreements for members to deploy TiVo's IPTV service, discounts on Amazon Fire TV devices and a relatively new partnership with MyBundle.
"I don't view my job as picking a winner. My job is to create options so that my membership has choices," Borrelli said.
And he acknowledges that there's a need for NCTC members to have access to those options as consumers continue to pull away from traditional pay-TV but are consuming video through apps and services that fall outside that bundle.
"You don't want to be frozen out of that ecosystem. For a number of our members, video is still important," Borrelli said. "We're trying to help them stay in it and actually make some money instead of losing money, which is what most of them have been doing in linear [TV] for some time now." 
Subscribe and receive the latest news from the industry.
Join 62,000+ members. Yes it's completely free.
You May Also Like
---