ESPN's streaming plan a major blow to pay-TV
ESPN's streaming plan a major blow to pay-TV
ESPN's reported plan to offer its primary channel under a direct-to-consumer (DTC) model is inevitable, and will bring with it irrevocable changes to the traditional pay-TV bundle. It wasn't all that long ago that live sports and news was considered the glue holding together a fraying pay-TV business model. The glue is losing its stickiness as news and live sports become direct-to-consumer (DTC) options.
Examples of fraying are everywhere. Amazon Prime has the NFL's Thursday night package, YouTube has locked in the exclusive rights for NFL Sunday Ticket, Apple TV+ streams baseball and soccer matches and NBCU's Peacock is preparing to exclusively stream an NFL wild-card playoff game in January 2024. Meanwhile, many news channels can be accessed on a wide range of free, ad-supported streaming services.
Figure 1: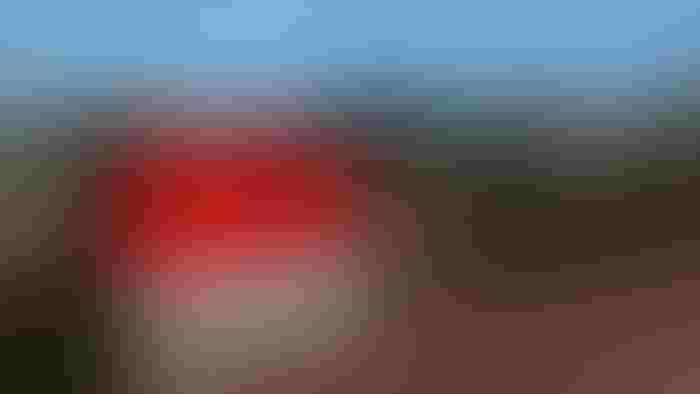 ESPN's plan to offer its primary channel under the DTC model will bring seismic change to pay-TV.
(Source: Kristoffer Tripplaar/Alamy Stock Photo)
Meanwhile, rises in pay-TV cord-cutting has left the regional sports network (RSN) sector in disarray, with the bankrutptcy of Diamond Sports as Exhibit 1A. With pay-TV operators increasingly unwilling to put RSNs on their most widely distributed tiers, some RSNs have been forced to explore the DTC model, causing leagues and teams to explore new deals for their coveted TV rights. Meanwhile, Warner Bros. Discovery (WBD) has seen the writing on the wall and is preparing to exit the RSN business. Plus, we've got a court settlement – like the one between Comcast and Altitude TV, the TV home of the Denver Nuggets and Colorado Avalanche – that settled next to nothing.
ESPN's 'Flagship' project
The biggest glob of glue holding pay-TV together apparently will come loose in the not-so-distant future when (not if) ESPN makes its primary channel available on a direct-to-consumer (DTC) basis.
The Disney-owned sports giant offers ESPN+ as a streaming standalone, but that service doesn't include the primary ESPN feed that has always been stitched into pay-TV packages. According to The Wall Street Journal, that will change as the self-proclaimed Worldwide Leader in Sports pursues a plan to offer ESPN under the DTC model through a project called "Flagship," while continuing to distribute ESPN through legacy pay-TV platforms.
The report comes soon after ESPN chief Jimmy Pitaro acknowledged that all of ESPN's programming would eventually be made under the DTC model. "We're going to get to a point where we take our entire network, our flagship programming, and make it available direct to consumer," Pitaro told Bloomberg. "That's a 'when,' not an 'if … We're only going to do it when it makes sense for our business and for our bottom line."
WSJ didn't speculate on when ESPN will make this major DTC move. Speaking on CNBC, LightShed Partners Richard Greenfield held that it could happen as early as 2025. He likened the decision to pluck ESPN out of the pay-TV bundle to pulling the pin from a "grenade" that stands to blow up the traditional pay-TV bundle for good.
Pay-TV is already on the ropes. The US pay-TV industry lost a record 2.31 million subscribers in Q1 2023, according to MoffettNathanson (a unit of SVB Securities). MoffettNathanson analyst Craig Moffett attributed the steepening rate of decline to twin "doom loops" of high pay-TV prices paired with an impoverishment of traditional networks as the best content shifts to DTC streaming services, effectively erasing value from traditional pay-TV services.
That could lead to a quasi à la carte future in which consumers can pick and choose the streaming services they want. But as the cable industry warned many moons ago, the breaking apart of the bundle could cost consumers more to get all the content they want.
Pleas for a new bundle
And that's also led to discussions about a Great Rebundling of those services. One of the execs leading that charge is David Zaslav, CEO of WBD, which is days away from the May 24 launch of a super-sized streaming service called Max that combines HBO Max with Discovery+.
Speaking at this week's MoffettNathanson Technology, Media and Telecom Conference, WBD CEO David Zaslav made that plea, arguing that that the top premium streaming services should get together and effectively recreate the bundle and provide a more seamless way for consumers to search across them rather than plopping them inside a bunch of individual silos. He argues that such combinations would "probably reduce churn" – a big problem in the DTC world.
"If we don't do it to ourselves, I think it will be done to us. It will be Amazon who does it, or Apple who does it, or Roku who does it. They've already started," Zaslav said.
Zaslav is right that it has already started. The question is whether it's too late to change much, let alone repair the bundle to make it look like anything it did before. I'd say it's a difficult or nearly impossible task now. The programming rights are only getting more fragmented. How do you repair a pane of glass that's already shattered into a million pieces?
For better or worse, pay-TV will never be the same. And when ESPN makes its move to the DTC model, there's no telling where the bottom is for traditional pay-TV.
Related posts:

— Jeff Baumgartner, Senior Editor, Light Reading
Subscribe and receive the latest news from the industry.
Join 62,000+ members. Yes it's completely free.
You May Also Like
---