LG halts production of ATSC 3.0-compatible TVs over patent concerns
LG halts production of ATSC 3.0-compatible TVs over patent concerns
Citing a 'challenging and uncertain patent landscape,' LG has suspended the inclusion of ATSC 3.0 tech in its 2024 TV lineup. The decision stems from a lawsuit LG faced from an entity called Constellation Designs.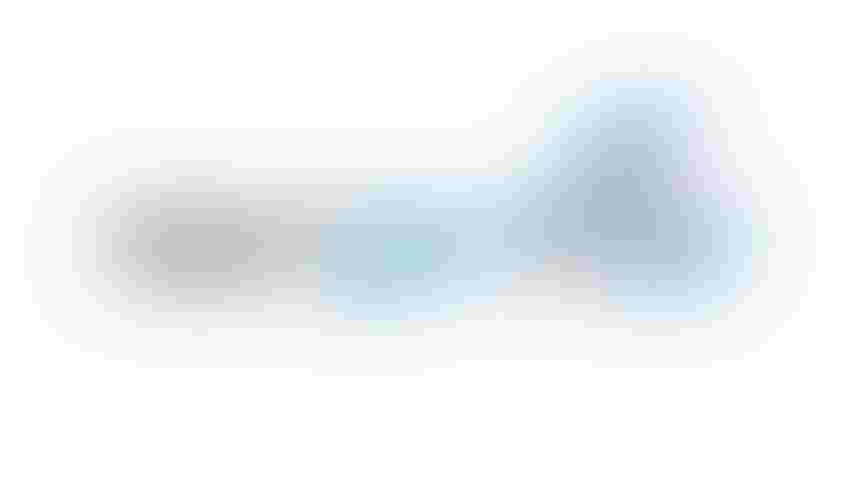 ATSC 3.0, the next-generation broadcast signaling standard, is facing a setback of sorts after a top TV manufacturer decided to suspend the inclusion of ATSC 3.0 capabilities in its 2024 lineup of televisions due to the "challenging and uncertain patent landscape" surrounding the standard.
LG Electronics dropped that bomb in a September 15 filing (PDF) with the Federal Communications Commission (FCC) in comments submitted about the current marketplace for Standard Essential Patents (SEPs) related to the ATSC 3.0 suite of standards.
LG's decision stems from a court battle the TV-maker faced and lost against a company that holds patents linked to the ATSC 3.0 standard but is not participating in any of the ATSC 3.0-related patent pools.
As the successor to the legacy ATSC 1.0 standard, ATSC 3.0, which carries the consumer branding of "NextGenTV," is an IP-based signaling platform capable of supporting enhancements and advancements such as 4K video, advanced advertising and immersive audio. US broadcasters are deploying ATSC 3.0 across dozens of markets.
LG, an early champion of ATSC 3.0, expressed to the FCC an overarching concern that there are some entities with patents and other intellectual property tied to the new standard that are not participating in ATSC processes for licensing and/or have not committed to license their intellectual property on so-called reasonable and non-discriminatory (RAND) terms.
"This challenging and uncertain patent landscape has forced LG to make the difficult decision to suspend the inclusion of ATSC 3.0-compatibility in its 2024 television lineup for the United States," John Taylor, LG's SVP of government affairs, explained in the filing. "This decision was not made lightly, because LG has been a vocal ATSC 3.0 advocate, a strong supporter of local broadcasters, and a leading developer of television products with the latest NEXTGEN TV technologies. Going forward, LG will, of course, continue to monitor the patent landscape and its effect on LG's own product roadmap and overall industry dynamics."
While the loss of support from LG is a blow to the ATSC 3.0 ecosystem, it's not a complete loss. Consumers, for example, can still buy pre-2024 LG TV models equipped with ATSC 3.0 tuners. Samsung, Sony and Hisense also make ATSC 3.0-compatible TVs.
But LG's decision is sure to raise eyebrows as broadcasters continue to roll out ATSC 3.0-based systems and as backers of the new standard try to drum up consumer interest.
LG's issue about ATSC 3.0 patents also surfaces amid warnings from US broadcasters that the transition to ATSC 3.0 is in peril without more action from the FCC. The FCC tried to answer that call with new rules designed to facilitate the transition.
Meanwhile, there are other initiatives afoot that, depending on one's point of view, are complementary or competitive to the aims of ATSC 3.0. A prominent one is 5G Broadcast, a technology that applies 5G standards to over-the-air TV signals. WWOO, a low-power TV station serving the Boston area, recently launched a field trial of 5G Broadcast delivering live TV and emergency alerts to Qualcomm-powered smartphone reference designs.
LG's decision is particularly concerning because the TV-maker has been a major backer of ATSC 3.0 from the get-go. In addition to co-developing the standard, it was one of the first companies to make ATSC 3.0-compatible sets in 2020. Its 2023 lineup of ATSC 3.0-compatible sets includes both 4K and 8K models. LG has been asked how many ATSC 3.0-capable TVs have been sold so far.
Patent battle fuels LG's decision
LG's decision to drop out of the ATSC 3.0 game stems to a court battle against a company holding patents tied to the new standard.
LG told the FCC that ATSC requires patent owners to disclose that they hold essential patents to standards in ATSC 3.0, and to commit to licensing such patents on RAND terms. Among examples, LG pointed to a pair of ATSC 3.0 patent pools managed by Avanci Broadcast and Via Licensing Alliance (VIA LA) that adhere to RAND terms.
But LG argued that others are not on board with such terms and have become a source of legal trouble. LG specifically pointed to one such entity, Constellation Designs LLC (CD), which sued LG for patent infringement and won a jury verdict in a Texas court.
LG noted that the jury ruled against LG on four CD patents and awarded an effective royalty rate of $6.75 for every LG-made TV labeled with the NextGenTV logo. By way of comparison, LG notes that the Avanci pool license is capped at $3.00 even as new licensors or patents are added, while the base fee for a VIA LA license is $2.75 per unit.
"Excessive per-unit royalty rates resulting from litigation, and the threat (known and unknown) presented by patent holders that have not made commitments to license under RAND conditions, have a chilling effect on the deployment of advanced technologies by LG," Taylor explained. "In addition, patent litigation costs are very high, even when litigation is settled or otherwise resolved prior to trial. Moreover, consumers are adversely impacted by the results of reduced investment and slower deployment of technologies. This is a most unwelcome circumstance."
On that basis, LG is urging the FCC to examine the impact of patents held by entities that have not committed to offer their intellectual property under RAND terms.
"In particular, the Commission should recognize that actions of certain patent holders present risks (including untenable costs) that impact the continued deployment of advanced technologies," Taylor wrote.
Update: ATSC President Madeleine Noland didn't comment on LG's case, but confirmed that ATSC participants are required to adhere to all organization policies, including those involving patents.
"The work of the Advanced Television Systems Committee is a collaborative effort, with hundreds of volunteers representing many varied interests working to develop standards for broadcasting.  In the process of setting standards, participants are required to adhere to all ATSC policies – including its patent policy," Noland said in a statement. "Typically, technology owners work together to develop licensing programs that offer access to inventions and also encourage the broad deployment of equipment that operates within the standardized system.  While we cannot comment on the specifics of the LG case, we trust that all parties involved are actively pursuing solutions to bring the benefits of next-generation broadcasting on future LG television models to U.S. viewers."
Subscribe and receive the latest news from the industry.
Join 62,000+ members. Yes it's completely free.
You May Also Like
---