Spirent Making Big New Promises

Comment (0)
Spirent is using the dog days of summer to roll out a major new business initiative, designed to put its traditional lab testing and assurance businesses into more of a strategic role in major areas such as 5G, cybersecurity, connected cars and more. (See Spirent Unveils Strategic Business Initiative)
The initiative comes with new branding, "Promise. Assured," intended to represent Spirent Communications plc 's move into a trusted partner role, leveraging the intelligence it has traditionally developed in new ways. Those include both customer experience and analytics to support 5G, along with lifecycle service assurance built on proactively identifying and alleviating problems, and cybersecurity. In addition, Spirent says it's exploring "new business opportunities in virtualization, autonomous vehicles and automotive."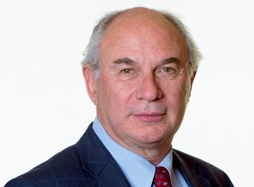 "As part of this initiative, we will expand development of products and services to accelerate creation of devices, applications and network equipment and streamline operation of networks and services," Spirent CEO Eric Hutchinson said in an open letter regarding the changes. "These efforts will see us leverage our innovation beyond the lab, where we are most known, into customer networks. Our vision is to ultimately automate all testing and introduce solutions for autonomous service assurance."
Spirent has been moving in this direction, taking advantage of virtualization to move its lab test capabilities into the network, for example, and using virtual test agents as part of a closed-loop service assurance system driven by analytics that could use test data to automatically trigger action when thresholds were crossed. (See Close the Loop to Automate Service Assurance)
As Hutchinson noted in his open letter, the company has also been investing heavily, through acquisitions and more, in technology to support 5G rollouts, lifecycle service assurance and cybersecurity. (See Spirent Acquires Mobilethink and Spirent Acquires Testing Technologies.)
"We know that as change comes fast, the stakes are higher than ever and that our customers are making critical promises to their customers to deliver the best services and experiences possible," he said. "Spirent is here to assure that those promises are kept."
In the 5G space, Spirent plans to develop 5G test capabilities for devices and network equipment, in addition to adding service assurance and analytics for 5G networks to the mix.
One of the other bigger leaps forward will be in cybersecurity, where Spirent is expanding its security products and services, adding new data breach detection assessment capabilities to expand its range in that market. Today, Spirent is carrying out product and service testing for network vulnerabilities and simulations of potential threat scenarios that boost industry understanding, in addition to cooperating with others through NetSecOPEN.
---
Deep dive into real-world issues and virtualization deployment challenges with industry leaders. Join Light Reading at the NFV & Carrier SDN event in Denver, September 24-26. Register now for this exclusive opportunity to learn from and network with industry experts – communications service providers get in free!
---
Lifecycle service assurance is Spirent's move into customer experience management, which it views as "the next competitive battleground," and here the company will be offering up real-time operational analytics that identify and address problems ahead of customer impact, in as automated a fashion as possible.
"The 'Promise. Assured.' initiative represents our readiness to serve as trusted advisors to bring clarity to unending complexity," Hutchinson writes in his letter. "In other words, not just provide technology and helpful data, but stay by our customers' sides as a true partner wherever their journey may take them. From this point forward, everything we do at Spirent will be evaluated through the lens of how the activities we pursue are assuring that our customers can keep the promises they make in a new frontier of networks, devices and services."
Related posts:
— Carol Wilson, Editor-at-Large, Light Reading