Open Source Is Killing Us
Open Source Is Killing Us
Open source overwhelms service providers, and crushes vendor profits. SANTA CLARA, Calif. -- Open Networking Summit -- The event I'm covering this week is dedicated to technology that's killing the service provider industry. It's like kudzu smothering a forest. That technology is open source.
Steve Garrison, VP marketing at white box switch vendor Pica8 Inc. , warned me about the dangers of open source over a casual lunch here.
At first I said: You're crazy. I literally said that. When it comes to professional behavior, my motto is: I've heard of it.
Figure 1: Pretty Poison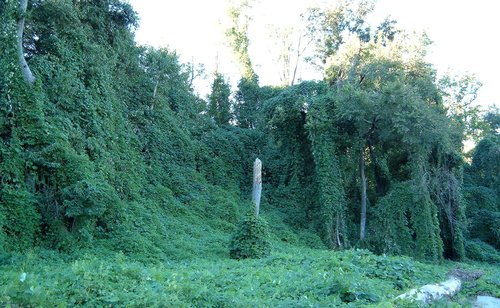 This is what open source looks like.
Open source is fantastic, I said.
But Garrison raised two problems with open source.
One is that there's so darn much of it. Service providers are overwhelmed trying to keep up with it all.
This was the subject of a panel at last year's Light Reading Big Telecom Event. Open source advocates then said that proliferation isn't a problem because all the groups are trying to solve different problems. Maybe so, but it's still a huge job for network operators to keep up. (See Why So Many SDN Groups?.)
Consider orchestration, which is just a single networking problem. There are now at least two groups working on orchestrating NFV: OPEN-O (which sounds like the name of a sugary breakfast cereal) and Open Source MANO. (See OPEN-O Focused on Orchestrating SDN & NFV, Split Emerges in Open Source MANO Efforts, and OSM Demos First Steps to Open Source MANO.)
And here at the conference, AT&T Inc. (NYSE: T) announced E-COMP, which looks like it might be a competitor with OPEN-O and Open Source MANO. (See AT&T Shares ECOMP Vision, Might Share Software.)
Or consider open source SDN controllers, which include Open Daylight, ONOS, OpenContrail, Floodlight and Ryu. We counted nine open source SDN controllers in a December, 2014 overview. (See Who Does What: SDN Controllers.)
Or consider Linux distros. This Wikipedia directory of Linux distros lists 515. Five hundred and fifteen!
Now of course not every company has to keep up with every flavor of every open source software package. For example Linux shows up in many places not related to networking, such as desktops, embedded systems, and TiVo DVRs. But still, just figuring out what's relevant and what's not is overwhelming.
Find out more about open source at our upcoming Big Communications Event in Austin, TX, May 24-25. Register now!
Vendors, meanwhile, find open source an inhospitable environment for making money. It's staggeringly hard to compete with free.
Garrison is half-right about the fatal nature of open source. Viewed in isolation, these problems are insurmountable.
But if you put them together, the problems solve each other. Service providers overwhelmed by open source can turn to vendors to solve the problem, and pay the vendors to do it.
Sure, it's a tough competitive environment for both service providers and vendors. But that's what disruption looks like.
— Mitch Wagner,
, West Coast Bureau Chief, Light Reading.
Subscribe and receive the latest news from the industry.
Join 62,000+ members. Yes it's completely free.
You May Also Like
---