BT's Styf Sjöman eager to retire legacy networks to save energy
BT's Styf Sjöman eager to retire legacy networks to save energy
Light Reading spoke to BT's recently appointed managing director of research and network strategy, Gabriela Styf Sjöman, about how the company is incorporating sustainability into its networks as well as its broader R&D strategy.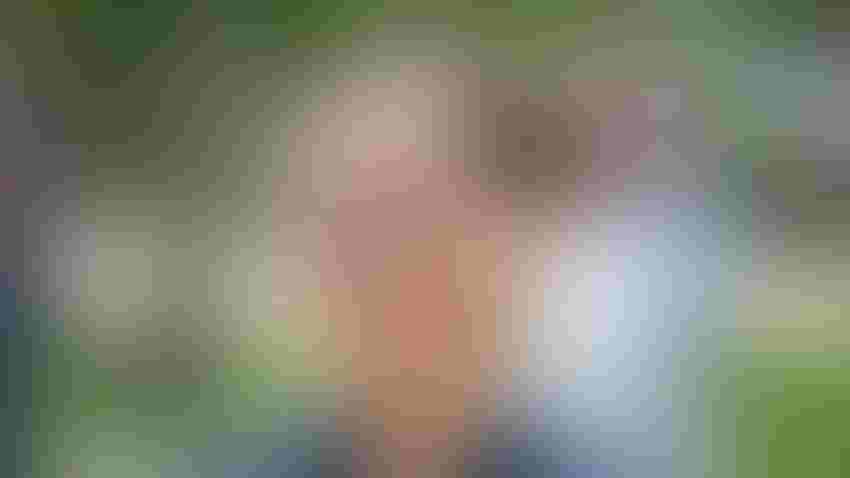 Gabriela Styf Sjöman, BT's managing director for research and network strategy
(Source: BT)
Gabriela Styf Sjöman was appointed in June as BT's managing director for research and network strategy, replacing Tim Whitley. Light Reading had the chance to speak with her earlier this month during the telco's Sustainability Festival at Adastral Park and ask her about her priorities, innovation and how to make BT's networks more sustainable.
Having joined BT relatively recently, she says her main priority for now is to understand the company's strengths and weaknesses, as well as engaging with customers and business units.
Asked about BT's R&D budget and how the company can use it to innovate when kit vendors and hyperscalers commit a much bigger percentage of revenues to this activity, she points out that each type of company is in a different position.
Unlike vendors, she argues, BT builds networks, as well as products on top these networks. A lot of the focus, she says, is on how technologies will influence the networks in future, as well as the ecosystem in general. She adds that BT is among the biggest five telcos globally when it comes to R&D spending.
Supporting innovation ecosystems
Asked about reports of spending cuts at Adastral Park and the effect budget cuts have had on R&D, she says any cuts that have taken place so far have predominantly affected roles in areas other than research. Some of the affected roles will be repurposed or brought closer to new ecosystems popping up in the UK. 
Elaborating on that point, she says that BT sees its role as both tapping into and supporting innovation. Areas of particular interest to BT include gaming, business model innovation, quantum computing and machine learning.
With the interview taking place during BT's Sustainability Festival, Light Reading asked about the telco's approach to reducing the environmental footprint of its networks.
One subject Styf Sjöman seems passionate about is decommissioning legacy infrastructure. She points to the discrepancy between network use and energy consumption, saying that 3G accounts for about a third of power consumption even though it carries very little traffic. Last week, the firm's chief security and networks officer, Howard Watson, put the latter figure at 0.8% of the total while addressing the Connected Britain conference in London.
Styf Sjöman also talked about the difficulty involved in switching off networks. She is seemingly exasperated by the regulatory requirements, drawing comparisons with the tech sector. "You can imagine if you said to [Microsoft] 'Well, I don't want to give up my old computer but I want the new Windows.' They will say 'I'm sorry, it won't work.'"
While Microsoft – and other tech companies – are free to act that way, telcos are subject to different rules, she says. "This is more difficult in the telco space to do because we're very regulated, which means we are sometimes stuck with a lot of products, we cannot port them and therefore we can't switch off those networks."
Although some legacy products might not be entirely replaceable, "if we don't switch them off, we cannot move on to a much more sustainable network equipment," said Styf Sjöman.
Sunsetting legacy networks
This is especially the case on the fixed side, where regulation is identified as the main issue that has been holding back the retirement of legacy infrastructure. "If you don't have one-to-one replacements, which will be difficult sometimes, then we always need to find ways," she says. The challenge, she thinks, is "to be able to really switch a product even if you don't have a full replacement for it."
Engaging with customers could help, in her view. One approach would be to better educate customers about the difference in overall power consumption between an Internet Protocol (IP) phone and copper lines. That could make customers more willing to switch.
Just this week (after the interview was conducted), BT announced a full schedule for the rollout of digital voice, which will see voice services switched from analog to digital technology. This has proven a somewhat controversial strategy in the past, with the rollout paused last year after customers were left unable to place calls in the wake of storms Arwen and Eunice. 
While conventional landline phones can run off battery back-up, digital voice-compatible devices rely on broadband and therefore need both an Internet connection and electricity. BT seems to have addressed this by providing additional battery back-up.
On the mobile side, meanwhile, Styf Sjöman says the biggest challenge has been the Internet of Things (IoT). She calls it a difficult market and likens it to the chicken-and-egg scenario. "We cannot just go out and say we've switched it off and you need to get a new device."
One of the often-discussed issues with 3G sunsetting is that operators often lack visibility over legacy IoT infrastructure, because many devices use SIM cards issued abroad and roam across networks. This makes it difficult to engage with their owners about network switch-offs. 
A material change
Decommissioning old networks isn't, however, the only way BT is looking to boost network sustainability. Styf Sjöman stresses that it is "in everything we do," adding that networks are a key part of this because they are the biggest and most energy-hungry part of the business.
From a networks-research perspective, BT is looking at how different materials perform best when it comes to energy consumption, cooling etc. The company recently announced a number of partnerships focusing on more energy-efficient cooling. Another important area of research when it comes to sustainability, Styf Sjöman says, is spectrum optimization, which can also save energy.
BT's broader priority when it comes to research is not to build products that form part of its networks, but to participate in standardization and influence suppliers, she says. Generating intellectual property in this area could help, she believes. 
This relates to a broader point Styf Sjöman makes about R&D: While generating intellectual property may be important, BT's priority is not direct monetization through sales. By "downstreaming" that intellectual property, it can create value for the customer, she says. 
The telco's main goal is to "build the best networks for the customers, the most responsible networks that can provide the best customer experience, but we also do research to support our customer-facing units to do product innovation."
Subscribe and receive the latest news from the industry.
Join 62,000+ members. Yes it's completely free.
You May Also Like
---