Sunsetting 2G and 3G could leave IoT and roamers in the dark
Sunsetting 2G and 3G could leave IoT and roamers in the dark
While retiring 3G and 2G will improve energy efficiency and boost 5G rollout, voice roaming and some IoT devices could suffer.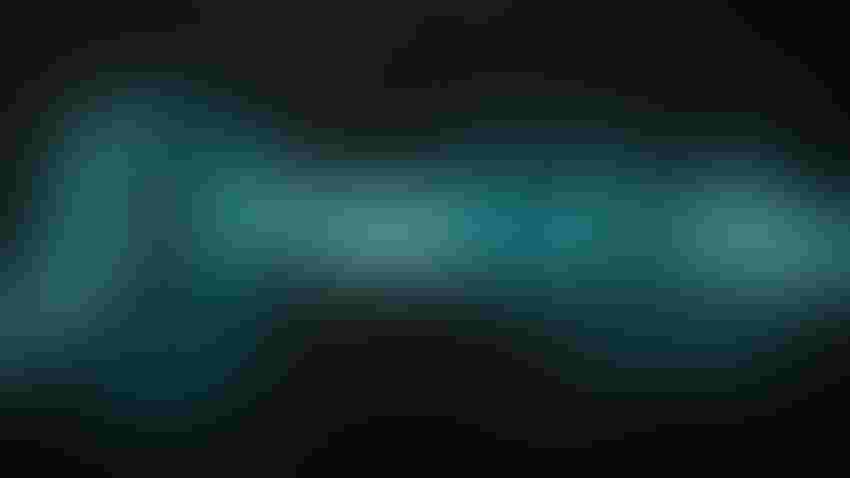 Ensuring no one loses service is a key task for network operators when retiring 2G and 3G.
(Source: Philipp Dimitri/Westend61 GmbH/Alamy Stock Photo)
With large cost and energy savings to be realized, it is no wonder operators are eager to say goodbye to older, less efficient generations and use the spectrum for newer technology that can carry more traffic. All UK operators except O2 have said they want to sunset 3G by next year, and all four have pledged to switch off both 2G and 3G by 2033. Although operators have promised to make sure the transition is a smooth one, and no one is left without Internet access, some have voiced fears over possible loss of connectivity.
One particular concern is that people with older devices will be left without Internet access once 3G is retired – even if they can still rely on 2G for voice and texting until it too is switched off. The Digital Poverty Alliance worries that sunsetting 3G will adversely affect those people. However, it is unclear how many are in this category. Usage has been falling, with EE noting that less than 0.6% of all downloaded data on its network travels via 3G.
In 2022, Ofcom estimated there are around 5.5 million customers with devices connected only to 2G and 3G. But this number includes a diverse set of gadgets. Apart from old mobile phones, there are 4G-compatible devices that do not support voice-over-LTE (or VoLTE, a means of running voice services on 4G networks) and cannot be updated to support it.
At the same time, the price of 4G devices has dropped to as little as £40 (US$51) for smartphones and £10 ($13) for other categories, according to Ofcom. Given operators have pledged to work with their customers and third parties, including charities, to make sure vulnerable individuals are not left behind, the issue may not be difficult to resolve.
It is a different story, however, when it comes to IoT devices. Some are equipped with non-UK SIM cards that allow them to roam to the best available network, which means they have no direct link to a mobile network operator. As a result, it is difficult to know how many there are. They are not reflected in the statistic of 5.5 million devices with only 2G and 3G connectivity.
Leave no one behind
Some of these IoT devices perform crucial roles. In July, Ofcom warned that telecare technology could be affected, albeit in very small numbers. The loss of coverage "might affect around 1‑2% of a small number of devices that rely on 3G-only roaming SIMs, supplied by a provider outside the UK," it said. Telecare devices offer support to elderly, disabled and otherwise vulnerable people and as such tend to be used indoors where coverage is more limited.
Other IoT devices could also be affected, including those located in hard-to-reach places and with design builds that prevent them from being easily upgraded, according to Mikael Schachne, the vice president of the telco market for BICS, an international carrier business owned by Belgium's Proximus.
Other devices excluded from the 5.5-million figure are smart meters operated by Virgin Media O2 (VMO2) in southern England. Coincidentally, VMO2 is the only operator that has not announced its timeline for switching off 2G and 3G. However, smart meters will be able to continue running until 2G is switched off as well. This may be some time, as no operator has committed to a specific date beyond the 2033 deadline agreed with the government. All UK operators except Three run a 2G network.
By all indications, sunsetting 2G will be an even bigger issue because of the IoT devices connected to it, as well as voice services that are not supported by VoLTE. Other issues are also likely to arise, for example with the EU eCall system – also used in the UK – installed in cars since 2018. That allows vehicles to connect to emergency services and is enabled by 2G and 3G.
No country for old phones
Nevertheless, countries including the US have already successfully switched off their 2G and 3G networks. With different markets moving at different speeds, there is concern about roaming. In many emerging markets, 3G is still heavily used, with a lot of people relying on handsets that are not 4G-compatible. This is the case, for example, in many African countries, as well as some Asian markets such as Bangladesh. Spreading awareness will likely be key to spare these customers an unpleasant realization at the airport.
Another issue linked to roaming is making sure customers whose home network hasn't enabled VoLTE can still make phone calls when visiting VoLTE-only countries. Even if their phones are compatible, they will not be able to access voice services, says Schachne. Some operators have also not put in place roaming agreements for VoLTE, he points out, preventing customers from using it while abroad.
In some cases, the situation may be rectified. Together with Mavenir, BICS has developed a solution that translates VoLTE to traditional 2G or 3G voice – but the customer's handset still has to support VoLTE for it to work.
Related posts:
— Tereza Krásová, Associate Editor, Light Reading
Subscribe and receive the latest news from the industry.
Join 62,000+ members. Yes it's completely free.
You May Also Like
---