Global network operator Telia Carrier is celebrating its 25th year of operation by noting a significant shift in growth drivers, away from consumer consumption of video and online content in developed areas and toward cloudification and major data center connectivity, says Mattias Fridstrom, its chief evangelist. He claims Telia Carrier has done a better job than other wholesale providers of getting connected to the biggest clouds over the past five years, to be ready for this shift.
Interestingly, Telia Carrier isn't expecting a lot of traffic growth on its global backbone network from the rise of 5G and Internet of Things, since most of the traffic from those services will likely stay local, according to Fridstrom.
"I would say, absolutely, [those trends] are super relevant to the national operators," he says. "But to the big international operators yes, there will be a lot of international traffic, but I don't think it's going to be much because of 5G and the Internet of Things."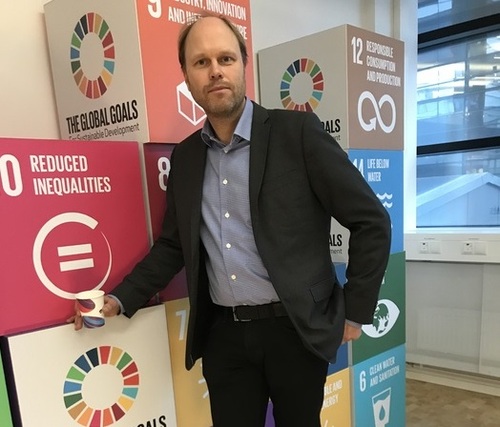 Fridstrom has been around for all but three of Telia Carrier's 25 years and has seen significant market shifts along the way. In an interview with Light Reading, he says Telia Carrier has spent the last five years connecting the web giants as a wholesale operator and not getting distracted by the enterprise market and advanced services it can sell there -- although it will sell connectivity services to companies who want to reach major clouds. That positions the wholesale operator well for the real traffic growth which he believes is based on connecting large cloud sites.
"Right now, there's a trend in the world, and this is the same when I talk to every incumbent, they all see less growth than before, in terms of consumption by their end-users," Fridstrom comments. "That's just because everybody's already consuming as much video as they can. I think you're at the point now where you spend most of your time in front of your computer already. And it's hard to have more hours per day to do that."
While there is still enormous growth in South America, Africa and other less developed areas, "in the US and Europe, where we are very mature, the growth is not big there anymore," he says.
Cloud connections key
That pushes network operators such as Telia Carrier to look for other areas of growth, and that means connecting the big clouds, which the company is already doing.
"Telia Carrier has done a really good job the last 15 years of picking the next big companies," Fridstrom says. "We connect them -- connect Amazon, connect Google, connect Microsoft -- and help them develop their business over the Internet."
---
Join Light Reading in investigating the transport and networking requirements of 5G as US operators move towards commercial launch. Register today for 5G Transport & Networking Strategies in New York on October 9. Register now for this exclusive opportunity to learn from and network with industry experts – communications service providers get in free!
---
He concedes that every network operator is making the same push, but says Telia Carrier is out ahead of the market and its focus on the big clouds and not the enterprise makes it more competitive.
"I think everyone else wants to be connected to them, but I think what made us number one in the world, was that we were the one that really in the last five years has focused on being the main supplier to the big five in the world," he says. "All of our competitors went after enterprise customers to do advanced services for them and other types of services for the enterprise people."
That includes CenturyLink, which acquired Level 3 Communications, formerly Telia Carrier's top competitor, he notes. Fridstrom sees Level 3 as more of an enterprise play now than a pure IP connectivity provider.
Fridstrom says the traffic spikes around 5G spill over to the international circuits but the volume won't be "crushing as some things have been in the past."
"That's because people are going to be consuming content that's cached locally," he says. "And for the most part with the IoT stuff, again you're talking about very small amounts of data that will be mostly kept local and acted on from there."
Next page: Why vendors are becoming less relevant