BT talked up profitability improvements after slashing 900 jobs in its fiscal first quarter, but sales fell at every division bar its consumer unit, and reporting changes left analysts trying to figure out if the UK operator had gained or lost customers.
Overall revenues dipped 2% year-on-year, to about £5.7 billion ($7.5 billion), after setbacks in business markets, and price cuts at the Openreach networks business, failed to offset growth in the consumer division.
Adjusted profit before tax rose 3%, to £816 million ($1.1 billion), as efforts to reduce costs led to around 900 job cuts in the quarter. BT Group plc (NYSE: BT; London: BTA) earlier this year said it would cut 13,000 roles in back-office and mid-tier management functions to bolster profitability. It had 105,800 employees on its books at the end of March. (See BT to Slash 8% of Jobs in Efficiency Drive.)
Perhaps the biggest change for investors this quarter was the switch to a new reporting system that omits any mention of customer numbers, instead focusing attention on metrics such as average revenue per user.
The change comes after BT reported customer losses at its TV business in the last two quarters, raising questions about its strategy of spending heavily on sports rights to lure subscribers from pay-TV rival Sky. (See BT Consumer Biz Hits Buffers as Q3 Results Disappoint.)
In not disclosing these figures, BT could seem like it is concealing further bad news from shareholders, said analysts.
"While we understand the desire to move away from 'net adds' as the market matures, not disclosing such important metrics may cause concern, given the widely held skeptical view that companies tend to obfuscate bad news," said RBC Capital Markets, according to press reports. "Indeed, reduced disclosure often, in our view, portends badly for future operational performance."
The change comes after a torrid spell for BT, which has been hit by an accounting scandal in Italy, more stringent regulation of its Openreach business and growing competition in some of its most important markets. (See UK Bumpkins Told Not to Expect Fiber in Their Lifetimes, Vodafone Gets Set for Gigafast Assault on BT, BT Looks to Home Comforts Amid Italian Crisis and BT's Patterson Feels Italian Heat.)
CEO Gavin Patterson defended the changes to reporting during an earnings call, telling analysts they reflected BT's new focus on increasing spending by existing customers.
"We have put together comprehensive set of KPIs [key performance indicators] that we think gives you everything you need to model the business going forward," he said. "We've been very clear the focus is on value not volume. This underpins the strategic direction."
Patterson is quitting the leadership role, meaning this earnings update is likely to be his last, amid shareholder unhappiness about his recent management of the company. BT's share price has fallen about 26% on the London Stock Exchange in the last year, although shares were trading up 3.4% this morning, compared with yesterday's closing price, on the news of profitability improvements. (See BT Left in 'Good State,' Says Outgoing CEO Patterson and BT Waves Goodbye to Gorgeous Gavin.)
"Uncertainty still surrounds the company given the search for a new CEO," said Paolo Pescatore, an independent analyst formerly at CCS Insight, in comments emailed to Light Reading. "Hopefully this will be announced at its next fiscal half-year results. This in turn will provide some guidance to the future direction of the company. For sure, expect more changes and arguably more pain." (See BT's Next CEO: The Candidates.)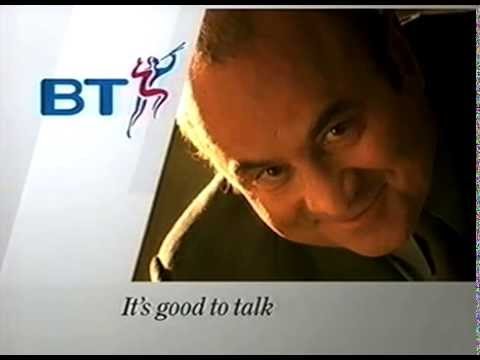 In an effort to reinvigorate its consumer business, BT has unveiled new deals that bundle its fixed, mobile and TV services into one package and bill. While details on total subscriber growth were not made available, BT said that 100,000 customers had signed up to these new offerings in the quarter. (See BT Revamps Consumer Offers, Adds Amazon to TV.)
Cost controls also buoyed profitability, with earnings at the consumer division up 10%, to £610 million ($799 million), compared with the year-earlier quarter. But the company warned shareholders that sports rights and device costs would rise in the second half of the year.
Pescatore said the coming two quarters would be critical for BT's consumer business as competitive challenges grow. "It needs to move far more quickly to ensure it is well placed to take advantages of the opportunities that lie ahead in convergence. Undoubtedly the company has all the assets to compete head on with existing and new rivals."
Revenues at the global services division sank 8%, to about £1.1 billion ($1.4 billion), and they declined at the same rate in wholesale and ventures, to £459 million ($601 million). There was also a 4% drop in sales from the business and public sector unit, to roughly £1.1 billion ($1.4 billion).
---
For more fixed broadband market coverage and insights, check out our dedicated broadband content channel here on Light Reading.
---
At Openreach, which sells network services to BT and other retail service providers, profits were hit by investments in new all-fiber networks. Openreach's earnings (before interest, tax, depreciation and amortization) fell 9%, to £567 million ($742 million), with revenues down 2%, to £1.2 billion ($1.6 billion).
Cuts to the prices of various wholesale products, announced earlier this week, threaten further declines in coming quarters, although BT maintained its group outlook of a 2% fall in underlying revenue for the current fiscal year. (See Openreach Cuts Prices to Fend Off Infrastructure Challenge.)
The operator is guiding for adjusted EBITDA of £7.3-7.4 billion ($9.6-9.7 billion), down from £7.5 billion ($9.8 billion) in the recent fiscal year, and has promised to invest £3.7 billion ($4.8 billion) in capital expenditure, up from £3.5 billion ($4.6 billion) last year.
Besides preparing for the introduction of next-generation 5G technology, BT aims to extend Openreach's all-fiber networks to about 3 million premises by the end of 2020. (See BT Kicks Off 5G Campaign With Plans for 2019 Launch.)
Figures published today show that Openreach's copper-based "superfast" networks, providing speeds of at least 24 Mbit/s, now cover more than 27 million properties. Using a performance-enhancing technology called Gfast, the operator has been able to extend higher-speed services to around 1.1 million properties.
"Ultrafast" fiber-to-the-premises networks, meanwhile, are available to just 631,000 homes and businesses, but the figure is up from 398,000 in June last year.
"We are completing 10,000 homes passed per week and achieving at the bottom end of our guided cost per home passed [of £300-400, or $393-524]," said Clive Selley, Openreach's CEO. "It is a great start but we need to show we can achieve low build costs as we keep scaling and go to more cities. We need to see enablers for fiber build being cemented through the work of Ofcom and the government."
BT revealed earlier this week that it would slash prices for a range of wholesale products in an attempt to boost the take-up of higher-speed services. However, Selley revealed today that price cuts would not apply in areas where BT is building all-fiber networks on top of existing VDSL infrastructure, which typically combines a fiber-to-the-cabinet deployment with the use of faster copper technology.
— Iain Morris, International Editor, Light Reading