Qualcomm backs out of Iridium phone-to-satellite deal
Qualcomm backs out of Iridium phone-to-satellite deal
Qualcomm's smartphone customers 'indicated a preference towards standards-based solutions' for their phone-to-satellite connections. As a result, Qualcomm's deal with Iridium is over. But the two companies are in a crowded field with plenty of options.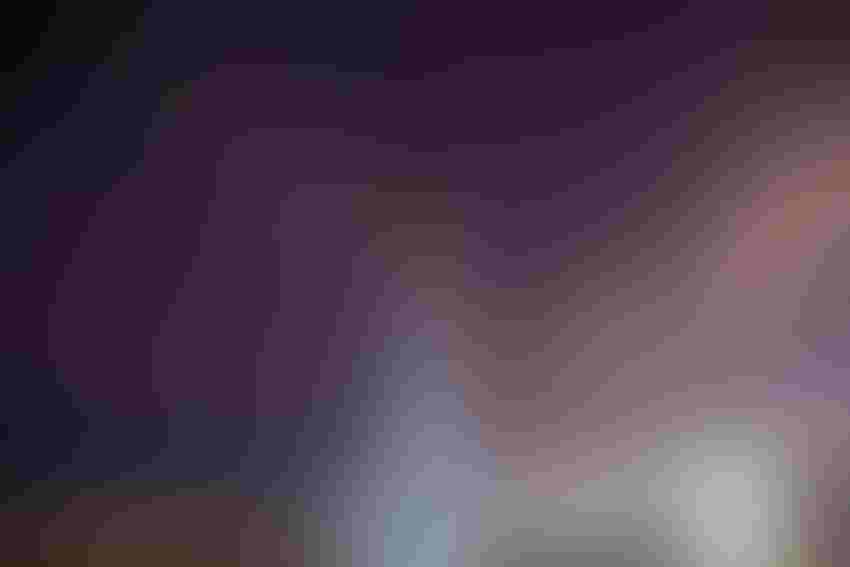 (Source: Official Space X Photos on Flickr, CC2.0)
Qualcomm said it didn't find any smartphone makers interested in adding technology to their phones to connect to Iridium's satellites.
According to CNBC, Qualcomm said in a statement that its smartphone customers have "indicated a preference towards standards-based solutions" for satellite-to-phone connections. Qualcomm's customers include most of the world's major smartphone makers.
"We expect to continue to collaborate with Iridium on standards-based solutions while discontinuing efforts on the proprietary solution that was introduced earlier this year," Qualcomm said. 
New proposals at the 3GPP would create official 5G standards for connecting phones to satellites.
Qualcomm and Iridium first announced their teaming in January. Subsequently smartphone companies including Honor, Motorola, Nothing, Oppo, Vivo and Xiaomi had expressed their interest in making phones that would leverage Qualcomm's deal with Iridium.
A disappointment 
For its part, Iridium said it would continue to pursue the space.
"While I'm disappointed that this partnership didn't bear immediate fruit, we believe the direction of the industry is clear toward increased satellite connectivity in consumer devices," said Iridium CEO Matt Desch in a statement from the company. "Led by Apple today, MNOs [mobile network operators] and device manufacturers still plan, over time, to provide their customers with expanded coverage and new satellite-based features, and our global coverage and regulatory certainty make us well suited to be a key player in this emerging market."
Others agreed with that sentiment. 
"Clearly, the announcement is very disappointing, as the smartphone Direct To Device (D2D) opportunity is an exciting growth vector for Iridium beyond its current business, and this termination meaningfully delays Iridium's plans, but does not end them," wrote the financial analysts at Raymond James in a note to investors.
Apple was the first to launch phone-to-satellite options, using a proprietary service from Globalstar. Globalstar is now working to expand beyond that partnership in pursuit of private wireless networking services.
"Apple's Globalstar partnership is the cellular satellite solution with broad use today," analyst Avi Greengart, with Techsponential, posted on social media. "It has minimal bandwidth and is designed expressly for accessing emergency services. This is unbelievably useful, but limited both in scope and reach (iPhone 14 & up, 16 countries)."
Charles Miller, the CEO of Lynk Global, told Light Reading that the costs involved in the Qualcomm-Iridium deal – including developing specialized components to support Iridium's spectrum holdings – may have doomed the effort. Lynk is one of many companies chasing the D2D market.
A sector under development
The marketplace for direct-to-cellular connections continues to evolve at a rapid pace. For example, Qualcomm's top competitor MediaTek – which also sells chips to smartphone makers – said earlier this year it's working with another satellite company, Inmarsat, to test D2D services on Inmarsat's L-band spectrum.
Other companies, including EchoStar, Viasat, Ligado Networks and Omnispace, also hope to use their satellites and spectrum holdings to reach smartphone customers. "I expect that we'll have more to talk about next quarter," Viasat CEO Mark Dankberg said this week in response to a question about his company's D2D efforts. Dankberg made his comments during Viasat's quarterly conference, according to Seeking Alpha.
But there are other options too. AST SpaceMobile, SpaceX and Lynk Global are all proposing to connect existing phones to satellites using terrestrial network operators' existing spectrum holdings. Such a setup would remove the need for spectrum that's dedicated to satellites – that's at the heart of the D2D strategies from satellite companies like Globalstar, Iridium, Inmarsat, Omnispace, EchoStar and others.
And companies like Lynk, SpaceMobile and SpaceX appear to be making progress. For example, Lynk just announced a D2D commercial launch with bmobile in the Solomon Islands. SpaceX's Starlink, meanwhile, recently reached breakeven cash flow, according to owner Elon Musk, and is expected to embark on an initial public offering (IPO) possibly by 2025. Moreover, the FCC recently issued a set of questions to SpaceX regarding its plans to connect to T-Mobile phones.
"The dark horse is AST SpaceMobile, which aims not at a narrowband messaging service but providing broadband to smartphones via satellite. It's been hitting technical milestones with AT&T but needs a lot more satellites in the sky to launch a comprehensive service. Worth watching," wrote Greengart, the Techsponential analyst.
Subscribe and receive the latest news from the industry.
Join 62,000+ members. Yes it's completely free.
You May Also Like
---