Demand remains unclear for phone-to-satellite services
Demand remains unclear for phone-to-satellite services
Cliff Maldonado of BayStreet Research describes the addition of satellite calling to Apple's iPhone as a 'non event.' The technology doesn't seem to be enticing shoppers to buy it.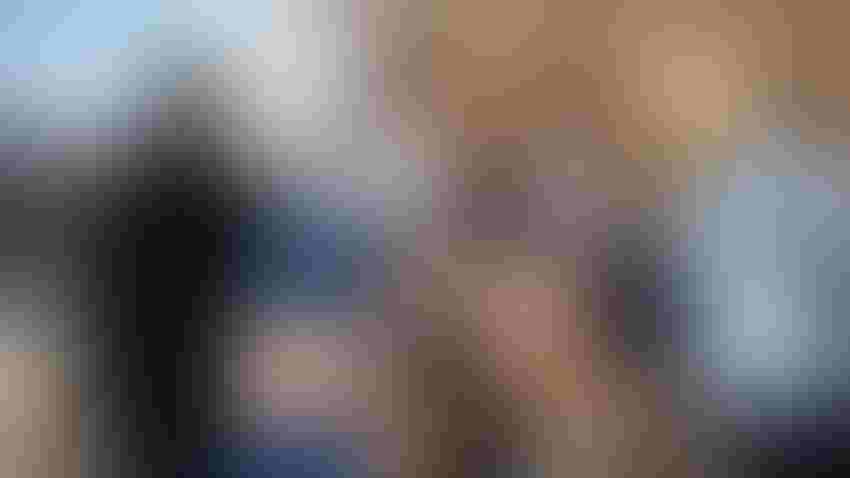 Many companies are rushing to connect smartphones to satellites. But so far, there doesn't seem to be much demand for the technology.
Interest in the satellite-based emergency calling service on Apple's iPhone 14 is "surprisingly dormant," according to analyst Cliff Maldonado with BayStreet Research, a firm that closely tracks smartphone sales trends in the US market. "It is not on the radar."
Among everyday consumers, Maldonado described the addition of satellite calling services to Apple's iPhone as a "non event." Meaning, the technology doesn't seem to be enticing shoppers to buy the gadget.
"I think it's a value, but it's not driving the purchase decision at all," Maldonado told Light Reading.
He isn't alone in his assessment. "So far satellite D2D [direct to device] hasn't been a game changer for smartphone sales," wrote analyst Tim Farrar, with TMF Associates, on social media earlier this month.
Others are still bullish about the technology. Abel Avellan, the CEO of AST SpaceMobile, told Light Reading that the satellite-based emergency calling services on the new iPhone represent the first of many offerings in the sector. AST SpaceMobile is building a satellite constellation that Avellan suggested will eventually support broadband services across wide portions of the globe. Indeed, the company recently conducted a test connection that reached 10 Mbit/s.
"That demand [for broadband] is very different," Avellan argued.
The early entrant
Apple kicked off the phone-to-satellite race roughly a year ago with the introduction of the iPhone 14. The device includes a special antenna that can connect to Globalstar's satellites, giving users the ability to send messages in emergency situations.
However, Apple's overall iPhone sales haven't jumped as a result, and Globalstar's revenues from that service remain decidedly small.
Apple earlier this month posted its third quarter of declining sales, and predicted a similar performance in its upcoming quarter. The figures indicate that the vendor has been hurt by an industrywide slump that has dampened demand for phones, computers and tablets.
Research and consulting firm Omdia estimated that Apple's overall global smartphone market share has fallen to its usual level for the second quarter, at 16%.
"While it previously seemed that Apple was more resilient to the negative down-winds of the economy, it has now begun to feel the squeeze," wrote the firm, which is owned by the same company – Informa – as Light Reading.
The situation is the same in the US market.
"So far this year it's been record low upgrades across all carriers," analyst Jeff Fieldhack, of Counterpoint Research, said of North American smartphone sales.
As for Globalstar, which is the exclusive satellite operator supporting Apple's emergency calling service, the company reported around $25 million in revenues from the service in its most recent quarter. That's a tiny fraction of the $40 billion Apple made in revenues from iPhone sales in the quarter.
Expanding the market
Regardless, a wide range of players are working to follow Apple into the market for satellite-based smartphone connections. Qualcomm inked a deal with satellite operator Iridium in January to add satellite functionality to its Android chipsets. Since then, Android smartphone vendors like Honor, Motorola, Nothing, Oppo, Vivo and Xiaomi have said they would add satellite capabilities to their phones via that pairing. But Iridium recently signaled a delay in the companies' launch plans.
Separately, other companies like Google and Huawei appear keen to mimic the service.
Further, a number of mobile network operators are eyeing ways to immediately expand the technology to all their customers, without requiring them to buy new phones. AST SpaceMobile, SpaceX and Lynk Global are all promising to use mobile operators' existing spectrum to connect customers' phones to satellites.
AT&T has suggested it would first offer that kind of service to its public safety customers, while T-Mobile has hinted that it might add the capability into its premium pricing plans.
Thus, the broad market for phone-to-satellite service remains mostly untested. Although consumers don't appear keen to snap up Apple's iPhone 14, they also aren't buying any other phones.
Further, the iPhone 14 starts at $800. If T-Mobile were to charge an extra $10 per month for satellite calling, that may generate more interest.
"We continue to believe the DTD Total Addressable Market (TAM) is very large in terms of users, but as we wait to see how monetization is actually structured," wrote the financial analysts at Raymond James in their recent assessment of Iridium's opportunities in the sector.
Related posts:

— Mike Dano, Editorial Director, 5G & Mobile Strategies, Light Reading | @mikeddano
Subscribe and receive the latest news from the industry.
Join 62,000+ members. Yes it's completely free.
You May Also Like
---