Beginning With the End In Mind

3/26/2018

Comment (0)

Speaking at the recent Ultra-Broadband Forum (UBBF) in Hangzhou, China, Huawei's Carrier Business Group President Ryan Ding said that the best plans, like the best speeches, begin with the end in mind.
Not surprising then, that Huawei's plans to deliver 'Quality Broadband' for all are focussed not just on the core network, and not even solely on the all-important last mile to the home or office; rather, Huawei's plans look to particularly address the last few metres.
Outlining a two-pronged strategy tackling the customer experience and the deployment challenges, Ding revealed that more than 40% of customer complaints about broadband speeds and service can actually be traced to their WiFi connection.
"The real bottleneck in connectivity," he said, "is usually the last ten metres in the home. Fix the WiFi, and you completely change the customer experience."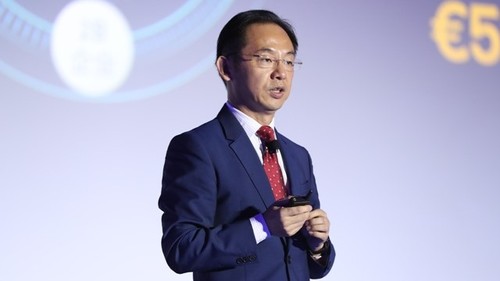 Ding's comments were echoed by UK regulator Ofcom's Director David Harrison. Despite the deployment of ever faster broadband network speeds in the UK, Harrison said that satisfaction levels with broadband service were actually going down, and that WiFi speeds were part of the problem.
Harrison showed the delegates a graph charting the rise of broadband speeds in the UK, where the average speed now achieved was more than 37Mbit/s. In fact, in 2016, some 71% of UK households received broadband speeds of more than 30Mbit/s -- a real turnaround from the situation where, within the past five years, some two thirds of households were getting less than 10Mbit/s.
Nevertheless, comparing figures from 2014 and 2017 Harrison was able to show a 10-point drop in the number of customers who were very satisfied with their broadband service -- from 49% to 39 per% -- and an accompanying drop in the number very satisfied with their broadband speed -- from 47% to 39%.
"Whether this is a result of increasing expectations driven by increasing service usage is hard to say," said Harrison, "but there is an amber light flashing on this topic."
Harrison said Ofcom was able to trace this dissatisfaction back to customers not getting the speeds they expected when signing up to a service. As a result, the regulator has introduced schemes where consumers can get their money back and switch to another company if their broadband supplier fails to deliver the advertised speeds. But he warned that often the main speed reducing factor was poor WiFi on the in-home network.
"When consumers move to higher speed broadband networks, too often they find that the in-home network has become the new bottleneck for them," he said. "We see WiFi as a key issue and problem to address for good quality broadband services in the UK."
Although the broadband market is booming with global penetration soaring past 50%, Ding outlined that addressing the poor customer experience -- particularly that caused by Wi-Fi connectivity -- and helping to reduce the cost and speed of network deployment are the twin areas of focus in Huawei's commitment to delivering 'Quality Broadband.'
In network deployment terms, the big challenge facing operators was the return on investment, said Ding. He revealed that, with price competition driving down tariffs, and an estimated average cost of US$1,000 per household for fiber-to-the-home (FTTH) deployment, it was now estimated that, across the world, the average payback time for network deployment was more than seven years.
Ding said that introducing greater operational efficiencies to streamline investment, deployment and commissioning -- targeting high value-value regions and users, and making better use of existing fiber, copper and wireless technologies, for example -- can help dramatically reduce deployment timescales and the payback period. In Egypt, he said, Huawei had reduced broadband provisioning from seven weeks to just one; and in one of China Telecom's Northern Provinces, broadband installation was even being offered on a "same-day" basis.
Speeding the deployment also helps to improve the customer experience. However, the big advances in customer satisfaction are derived from improving the home, in-building, or on-campus network. Indeed, earlier this year Huawei announced its X-Gen WiFi solution, which offers a three-fold increase in bandwidth coupled with a fourfold increase in the number of concurrent users.
Ding said that it was now vital to bring those levels of improvement to home network performance in order to better support today's applications of video, VR and gaming. What's more, Ding's focus also went beyond the home as he described Huawei's project to deliver Quality Broadband services to some 260,000 bars in Spain in order to show live football in 4K video on giant screens.
By beginning with the end in mind -- the final connection -- Ding clearly demonstrated that Huawei had put the customer first when planning the Quality Broadband experience.
This blog is sponsored by Huawei.

(0) |