Ciena has joined the pre-OFC optical news rush with a metro packet-optical system that comes ready made with a badge of honor: It already has a Tier 1 customer in the form of Verizon Communications Inc. (NYSE: VZ). And as reference customers go, that's up there with the best. (See Ciena Unveils 6500 T-Series Packet-Optical Platform.)
The question is -- will anyone else buy it?
The new product, a variation of Ciena Corp. (NYSE: CIEN)'s long-standing and widely deployed 6500 platform, has been designed to meet Verizon's needs: The operator selected Ciena and Cisco to develop next-generation colorless-directionless-contentionless (CDC) ROADM systems for its metro transport network revamp a year ago, noting that those two suppliers "met not only our technology requirements but the aggressive timeline to deploy our next-generation 100G-and-above metro network." (See Verizon Taps Cisco, Ciena for Next-Gen 100G US Metro Network and Cisco Scores 'Shocking' 100G Metro Deal at Verizon.)
The resulting Ciena product, the 6500 T-Series, can scale up to 24Tbit/s capacity per chassis and can route wavelengths in 16 directions, says Helen Xenos, director, product and technology marketing, at Ciena. "This is designed for the distribution of content from data centers to end users, to be used at high-capacity switching sites. The system can photonically switch in 16 directions -- that has been an important requirement for metro hand-off," she adds.
So did Verizon specify such exact requirements? Xenos won't say, noting only that the resulting product fits Verizon's specs.
The system, designed like the rest of the 6500 boxes around Ciena's WaveLogic Photonics package, is currently available in a half rack 12-slot version (the T-12), while the full rack T-24 will be available before the end of 2016. (See Ciena Unveils WaveLogic Photonics.)
In addition to the capacity ramp and switching flexibility for the T-Series, Ciena is boasting that its 6500 family of systems is getting a management overhaul with "greater levels of openness and programmability." That comes from making Blue Planet, the network and service orchestration system the Ciena inherited as part of its Cyan acquisition, the management system of choice for Ciena deployments, "including multivendor environments. We have also included open APIs… this will allow operators to develop programs in HTTP, REST and other protocols on the 6500," adds Xenos. (See Is There Life on Ciena's Blue Planet?)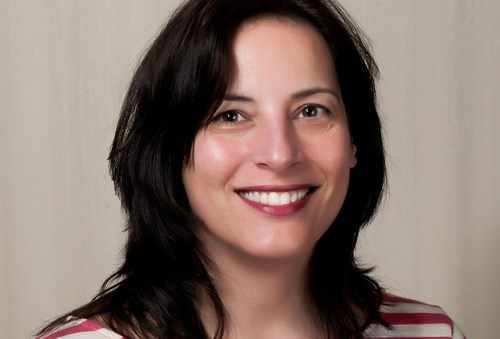 So the 6500 T-Series has a home at Verizon that will bring in hundreds of millions of dollars in revenues during the next few years. On Ciena's recent earnings conference call, CEO Gary Smith noted that the new rollout will start to "ramp" during the second half of 2016, and while he described analyst revenue forecasts from the Verizon multiyear deal of $50-60 million per quarter as "a little high," he noted they would be "meaningful." Chief Operating Officer Francois Locoh-Donou added during the same call that Ciena has "more visibility into our market share in the next-gen metro at Verizon" and that it "expects to be getting at least half of the market share in that implementation."
So that's a good start but what about other potential sales of the 6500 T-Series? Is this designed so tightly for Verizon that it has limited applicability elsewhere?
Xenos say the company is currently "engaging" with other telcos and cable operators and not just in North America: She says the product is "in the lab" at a European telco and "we have responded to an RFP in Asia/Pacific with this product."
---
Want to know more about 100G? Check out our dedicated 100G content channel here on Light Reading.
---
Heavy Reading senior analyst Sterling Perrin is a bit more skeptical about its international potential, though. "This is what Verizon wanted and now here is the resulting product. Will others want it? Maybe in North America, yes -- Europe is a mixed bag. But packet/optical systems aren't really taking off in Asia-Pacific -- the operators there are not really into metro OTN," says the analyst, adding that "I feel there is still a question mark over OTN in the metro."
Perrin adds that the T-Series launch is the latest in a series of drip-feed announcements from Ciena during the past year, which, when combined, add up to significant progress for the company's metro transport portfolio. "This is another step, not a leap."
Andrew Schmitt, lead analyst at Cignal AI, is more positive about the broader prospects for the new box. "Ciena's product is definitely applicable outside the US -- it isn't just a Verizon box. Ciena now has a full suite of either transport, OTN switching or packet-optical transport in multiple form factors. Verizon is building its whole network on a platform that is traffic agnostic and I believe it is reasonable to assume there are other incumbent carriers that will do the same. Sure, the DCI [data center interconnect] players won't use something like the T-series, but there are still other incumbents out there that need flexibility," adds Schmitt.
The Ciena launch is just one of a number of optical system announcements likely to hit the wires in the next few days as the transport network community converges on Anaheim, Calif. for the annual OFC conference (March 20-24). Nokia Corp. (NYSE: NOK) has also updated its portfolio ahead of the event and others are sure to follow. (See Nokia Opens Its Optical Box of Tricks.)
Nokia's news included a range of long-haul enhancements and was more focused on dedicated optical capabilities. Schmitt believes Ciena has an edge over its rival in the metro, as "Nokia is behind in offering the packet capability," says the analyst.
Expect to hear more opinions about the various evolving transport system offerings of the market's leading vendors during the course of the coming week…
— Ray Le Maistre,

, Editor-in-Chief, Light Reading