Also in today's EMEA regional roundup: Deutsche Telekom in augmented reality deal; Zayo expands in Europe; Dialog workers transfer to Apple.
Orange (NYSE: FTE) is collaborating with Google (Nasdaq: GOOG) on the search giant's 6,600km Dunant subsea cable connecting the US to the French Atlantic coast, which aims to launch services by late 2020. As the landing partner, Orange will build and operate the landing station and provide the backhaul service to Paris. So what's in it for Orange? Well, the operator will benefit from fiber pairs with a capacity of more than 30 Tbit/s per pair, helping it meet the anticipated huge growth in data demand between Europe and the US.
Deutsche Telekom AG (NYSE: DT) is teaming up with Niantic and MobiledgeX in a bid to make augmented reality applications work better over mobile networks. Niantic, creator of Pokémon GO, will bring its Real World gaming platform to the party, using MobiledgeX APIs on "edge" servers and Deutsche Telekom's embryonic 5G network. (See Deutsche Telekom targets 99% 5G coverage in Germany by 2025.)
US-based Zayo Group Inc. (NYSE: ZAYO) has announced "success-based" expansions [so much better than those failure-based ones -- Ed]) of metro fiber networks in four European markets, namely London, Paris, Dublin and Amsterdam. This is the plan: In London, Zayo will build a new fiber route from Hatfield, Hertfordshire to Stratford in east London, as part of a strategic ring outside the city; in Paris, Zayo will expand its footprint in La Defense, a major business district west of the city center; in Dublin, an unnamed multinational company has selected Zayo for a dark fiber ring around the metro area; and in Amsterdam, Zayo will upgrade and expand its fiber network between Schiphol-Rijk and the Amsterdam Science Park.
---
Home in on the opportunities and challenges facing European cable operators. Join Light Reading for the Cable Next-Gen Europe event in London on November 6. And it's free for everyone!
---
Around 300 UK-based engineers are among those being transferred from chipmaker Dialog Semiconductor plc to Apple as part of a broader $600 million deal, the BBC reports. Boffins in Swindon (UK), Livorno (Italy), Nabern (Germany) and Neuaubing (also Germany) will be pledging their allegiance, whether they like it or not, to the Cupertino-based behemoth in an agreement that will also see Apple buying up some of Dialog's patents and facilities. Apple uses Dialog's chips to monitor power consumption in its iPhones and iPads.
The 5G Infrastructure Association (5G IA), which represents the private side of the 5G Public Private Partnership (5G PPP) research program, has signed a letter of intent with the European Space Agency that the two parties hope will foster the development of new 5G services useful to the space sector.
Late for work? Need an app that can detect what mode of transport you're using and can automatically offer relevant advice? Me neither. But this is the scenario envisaged by researchers at the University of Sussex's Wearable Technologies Lab, who believe that the machine-learning techniques they have used in a global research competition could enable smartphones of downtrodden commuters to predict road conditions and offer route or parking recommendations. The research team collected the equivalent of more than 117 days' worth of data, monitoring aspects of commuters' journeys in the UK using a variety of transport methods to create what it describes as the largest publicly available dataset of its kind.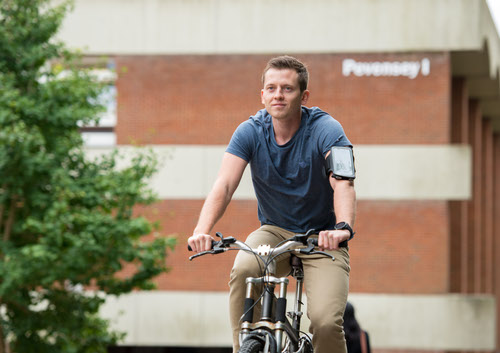 — Paul Rainford, Assistant Editor, Europe, Light Reading