Orange quits Silicon Valley as telco commitment to R&D dwindles
Orange quits Silicon Valley as telco commitment to R&D dwindles
France's incumbent operator closes a small San Francisco office focused on innovation as major telcos continue to prune their R&D budgets.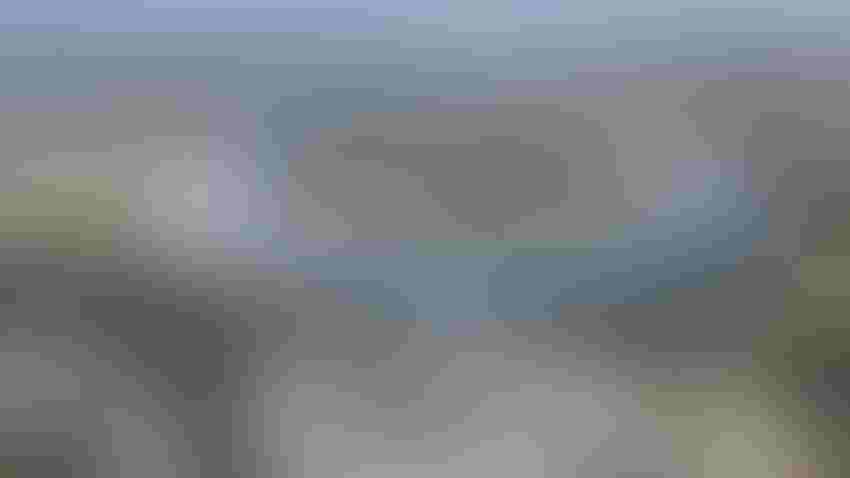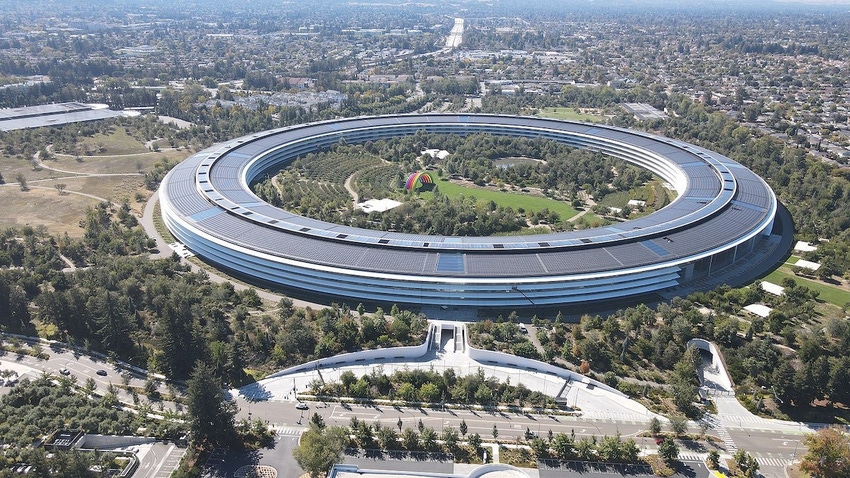 Apple's UFO-like HQ in Cupertino is a center piece of Silicon Valley.
(Source: Invading Invader via Creative Commons)
Silicon Valley has inspired scores of imitators, from Silicon Fen in the UK city of Cambridge to Israel's Silicon Wadi. Whether in homage or just outright mimicry, anywhere that aspires to be a hi-tech hotbed includes silicon in its nickname by default. Yet none has the clout of the original. A crucible of money, research and talent – home to the world's most valuable companies, exciting startups and shrewdest investors – the strip of California between San Francisco and San Jose seems to have it all.
Hence why Orange has for more than 20 years maintained a small but important office in San Francisco, nearly 6,000 miles away from its Paris headquarters. Named Orange Silicon Valley (OSV), it has employed 28 people and given the French telco a zoom lens on local activities. Having a presence in the mecca of technology was deemed strategically important for a company struggling – like other telcos – to generate sales growth from connectivity alone. Among other things, OSV had been able to forge partnerships with numerous Silicon Valley startups.
Yet as of August 11, OSV is no more. Following a recent report by Le Monde Informatique, Orange has confirmed the closure of the Californian subsidiary, blaming the move on difficult circumstances and a strategic decision to back away from non-core activities. While it affects a relatively small number of employees, it appears to send a message that Orange no longer sees value in a direct line to Silicon Valley innovation.
Orange's official statement does little to dispel that impression. "Several factors have led to this decision which is based on an increasingly difficult and polarizing environment for both Orange and the entire telecoms sector," said the company in an email sent to Light Reading. "Announced earlier this year, the Group's new strategic plan 'Lead the Future' aims to respond to the challenges of our industry and focus Orange on its core business."
"The decision to cease OSV activities was not taken lightly, and the Group's management fully recognizes the value and achievements of the OSV teams over the past twenty-plus years," it continued. "The management of OSV will ensure a smooth and efficient transition for staff, projects, partners, and customers in coordination with the Group, as appropriate."
To be clear, Orange has not suddenly decided innovation does not matter. Orange Innovation, a unit closely affiliated with OSV, remained the "driving force" behind group-wide research, it said in the Universal Registration Document (URD) it issued for 2022. It also grew its workforce by 10.2% last year, gaining 195 new permanent employees, said the company. These figures imply the unit employed precisely 2,107 people last year out of Orange's total group workforce of 136,430. It all makes OSV, with its 28 employees, seem like a small fish in Orange's innovation pond.
The same page of the URD also points out that Orange spent €605 million (US$661 million) on research-and-development expenses last year, meaning it stumped up more than most of the other big European telcos. "In the world, there may be only four or five major operators maintaining strong investments in applied research," said Nicolas Demassieux, then senior vice president of Orange Labs Research, back in March 2021. "You have AT&T in the US, Docomo in Japan, China Telecom in China and Orange in Europe. More or less, at that level, that's it."
Hey, small spender

The worry is that Orange's overall spending on R&D has now been cut for nine years in a row. Over that period, the annual commitment has fallen by €175 million ($191 million), from €780 million ($853 million) back in 2013. Demassieux appears to have left as spending has shrunk. His departure may be completely unrelated, but he has described himself as "self-employed" since July 2021 on his LinkedIn profile.
Orange is not alone among industry peers in slashing budgets. Numbers crunched by Light Reading show that overall R&D investments by a selection of operators (AT&T, BT, Deutsche Telekom, Orange, Telecom Italia and Telefónica) fell from about $5.7 billion in 2013 to $5.3 billion last year, at today's exchange rates, including the amounts that BT, Deutsche Telekom and Telecom Italia record as capitalized development costs.
R&D spending ($M) (Source: companies)
Despite talk of service innovation, reclaiming the technology initiative from big suppliers and exploring growth opportunities outside connectivity, telcos continue to spend a pathetically small amount on R&D. Orange's R&D expenses last year equaled just 1.39% of revenues (not the 13.9% shown in the URD – either a typo or a miscalculation). That is down from nearly 2% in 2013 and compares with percentages of 17% and 18% respectively at Ericsson and Nokia, two of Orange's main vendors.
In fairness, operators are in no position to match the Nordic suppliers. Each invests about the same percentage of revenues in capital expenditure as Ericsson or Nokia does in R&D. Sales are no longer growing, diversification efforts have been largely futile and debts are often high. For all the talk about innovation, telcos have clearly not ringfenced R&D from the cutbacks affecting other parts of their business.
This is in marked contrast to certain Big Tech players and vendors, whose response to a slowdown or decline has been to pump even bigger sums into R&D. Meta, notably, spent more than $35 billion last year, up from about $25 billion in 2021 and about 30% of its revenues. Following US sanctions, Huawei's sales inched up from $87.4 billion in 2021 to $88.2 billion last year, but it channeled a quarter of this amount into R&D. When times were easier in 2019, its annual R&D investments equaled just 15% of sales.
Table 1: R&D spending ($M)
(Source: companies)
(Note: All currency conversions are at today's exchange rates)
It all raises some troubling existential questions for operators. If they ever had an opportunity to challenge the tech sector in this area, it was probably in 2013, when the gap in R&D spending between Internet companies and the telcos Light Reading examined was just $13.2 billion. Include others in the mix and operators would undoubtedly have had more combined heft. Last year, Alphabet, Meta and Microsoft were spending about $97 billion more than our six European and North American telcos.
The gap between the big telco vendors and those six operators has also grown, albeit not as much and mainly because of Huawei. Telcos make a lot of noise whenever they do something vaguely "digital" or persuade network engineers to learn Python. But such initiatives look tokenistic. The reason Big Tech is unassailable in the cloud or at service development and artificial intelligence is that it spends gazillions on those activities. No company whose budget goes mainly toward laying cable and erecting basestations can realistically expect to compete.
Lowered ambitions

Is Orange's OSV shutdown a tacit acknowledgement? There are still areas where telcos can make valuable contributions via R&D – the shaping of standards, for instance – but outside the plumbing and joinery, the ambitions seem to have been lowered. Lead the Future, the strategic plan that prompted the closure of OSV, is largely about a refocusing on the core strengths of fixed and mobile connectivity. But Orange has done this well for years and can expect only to eke out more efficiency, not generate serious growth.
The most radical part of the new plan concerns Orange Business, which is badly in need of a turnaround. Orange CEO Christel Heydemann hopes to achieve this by focusing on cybersecurity and positioning the B2B unit as a kind of middleman between business customers and the various clouds. But there is a long way to go. Operating income at the enterprise unit fell 27% for the first six months, to just €118 million ($129 million), compared with the year-earlier period. And it accounts for less than 6% of the company total. Telcos face as big a challenge in these B2B markets as they once did in the consumer space, where connectivity is now all they do.
In these desperate times, telcos including Orange have attempted a fresh assault on net neutrality. They insist otherwise, and that calls for Internet companies to make a "fair contribution" to network costs are compatible with this not-very-cherished principle about fair and non-discriminatory treatment of Internet traffic. That seems to depend on which lawyer you ask, and whether he or she is representing Big Tech or telecom. As one seasoned industry reporter previously remarked, the whole ugly dispute is unlikely to be good for anyone outside that profession.
Related posts:
— Iain Morris, International Editor, Light Reading
Subscribe and receive the latest news from the industry.
Join 62,000+ members. Yes it's completely free.
You May Also Like
---