OFC in Pictures
The OFC wraps up today and, though our hangovers have not yet worn off, we're pleased to present some of the sights of this year's show. (As usual, thanks to the ban on cameras on the show floor, it wasn't easy.) First, some observations:
Judging by the number of times we journalists were asked for our industry predictions, it's clear that the industry is in a perpetual state of status checking and is clueless as to what's coming next. (Why would
we
know? Aren't
you
the ones talking to service providers? Or maybe you're not and
that's
what you're letting on.)
Kamelian Ltd.
CEO Paul May had it right: What the industry needs is fewer companies, not more. Yet, somehow, components companies littered the ground like confetti on New Year's morning.
But they do get credit for trying. As the smoky-voiced Wendell Weeks, president of
Corning Inc.
's (NYSE: GLW) optical communications business, says, "The only people in telecom who look smart are those that didn't do anything – and that's not the way you win."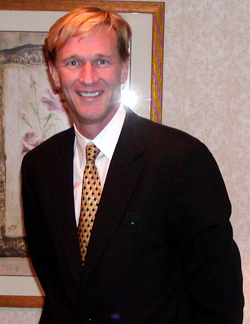 On the trade show floor, the companies were more subdued and the event much better organized than last year.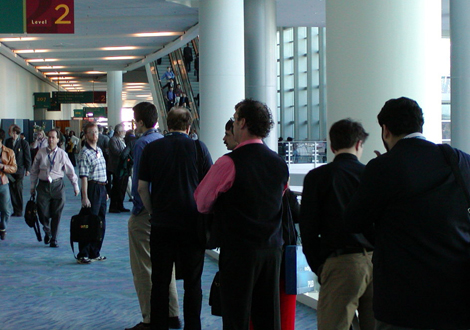 Like what we have to say? Click here to sign up to our daily newsletter
Cable Next-Gen Technologies & Strategies – Making cable faster, broader, deeper, better
If you want to know where the cable tech space is heading, we've got you covered. Join the biggest names in the industry in Denver, CO on March 14 & 15 for the latest edition of Light Reading's Cable Next-Gen Technologies & Strategies conference.
Back for a record 16th consecutive year, Cable Next-Gen is the premier independent conference covering the broadband technology market. This year's edition will tackle all the top tech topics, including 10G, DOCSIS 4.0, Distributed Access Architecture, next-gen PON, fixed wireless access, network virtualization, the Digital Divide and more
Get your free operator pass here.
PARTNER PERSPECTIVES
- content from our sponsors