Comcast Upskills U on Gigabit & DOCSIS 3.1
Comcast Upskills U on Gigabit & DOCSIS 3.1
Comcast's Ty Pearman and Saif Rahman tackle the challenges and benefits of DOCSIS 3.1 in a live session at Upskill U. As the cable industry ramps up to gigabit speeds with DOCSIS 3.1 deployments, cable providers continue to grapple with challenges to these deployments, including HFC network upgrades, splitting nodes, switching RF optics, OSS and lack of spectrum.
In the final course in Upskill U's Gigabit series, "Gigabit & DOCSIS 3.1," Upskill U will cover the benefits and challenges of DOCSIS 3.1 deployments in a live session today at 1:00 p.m. ET. Ty Pearman, director of access architecture for Comcast Corp. (Nasdaq: CMCSA, CMCSK); Saifur Rahman, distinguished engineer at Comcast Cable; and Alan Breznick, Cable/Video Practice Leader at Light Reading, will examine the pros and cons of DOCSIS 3.1, and address the impact of SDN/NFV and software-based networking on the cable industry. (Register for Gigabit & DOCSIS 3.1.) Figure 1: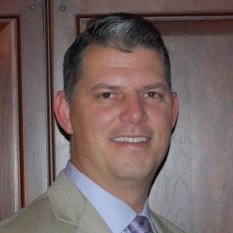 Ty Pearman, director of access architecture for Comcast, delivers the final course in Upskill U's Gigabit series with co-presenters Saifur Rahman, distinguished engineer at Comcast Cable, and Alan Breznick, cable/video practice leader at Light Reading (not pictured). On Wednesday, Joe Kochan, COO and co-founder of US Ignite , addressed the impact of advanced networks on the emergence of smart cities in the Upskill U course "Gigabit & Smart Cities." Kochan explained how advanced networks are fundamental to supporting growth in public and private arenas in smart communities by leveraging new technologies that advance power management, VR, transportation, academics and more. (Listen to Gigabit & Smart Cities.) "Underlying this whole thing, the cornerstone, the foundation of it all, is an advanced network. What we found at US Ignite is that without an advanced network it is very difficult to imagine that you could just go buy a bunch of sensors off a shelf, have an analytic engine and storage engine locally and get the data from those sensors to the storage and back again with the qualities that you need to really have a smart city." Kochan highlighted three key technologies or factors foundational to a smart city, which include ubiquitous, small sensors connected via local storage and compute, and supported by a low latency, highly reliable broadband network. These factors support "smart, adaptive, responsive systems" where data is rapidly gathered and analyzed for faster decision-making, said Kochan. Next week is the perfect opportunity to revisit favorite courses or check out sessions you missed during Upskill U's study week. Posting comments and catching up on courses goes a long way -- boost your bragging rights by working your way toward earning Upskill U learning module pins and the coveted Upskill U graduation certificate! (See Upskill U Curriculum Calendar.) Make the most of study week as it won't last long -- a new learning module on Security kicks off on Oct. 19 with "Securing a Virtual World," delivered by Rita Marty, executive director of mobility and cloud security at the chief security office at AT&T. Check out these exciting courses in Upskill U's series on Security: Securing a Virtual World (Wednesday, Oct. 19, 1:00 p.m. ET): Rita Marty, Executive Director, Mobility & Cloud Security, Chief Security Office, AT&T Inc. (NYSE: T) Security: Evolving the Data Center (Friday, Oct. 21, 1:00 p.m. ET): Rasool Kareem Irfan, Head, Telecom & Infrastructure Security Practice, Tata Communications Ltd. Transformation Services Ltd Security: Tackling DDoS (Wednesday, Oct. 26, 1:00 p.m. ET): Gary Sockrider, Principal Security Technologist, Arbor Networks Security: The Plusses and Minuses of Open Source Software (Friday, Oct. 28, 1:00 p.m. ET): Nick Feamster, Acting Director, Center for Information Technology Policy, Princeton University I'll see you on the chat boards! — Kelsey Kusterer Ziser, editor, Upskill U
Subscribe and receive the latest news from the industry.
Join 62,000+ members. Yes it's completely free.
You May Also Like
---