Private wireless heats up at MWC
Private wireless heats up at MWC
Ericsson, T-Mobile and Verizon are among the companies chasing the private wireless networking opportunity. But others, like Samsung, are content to sit back and let the space mature.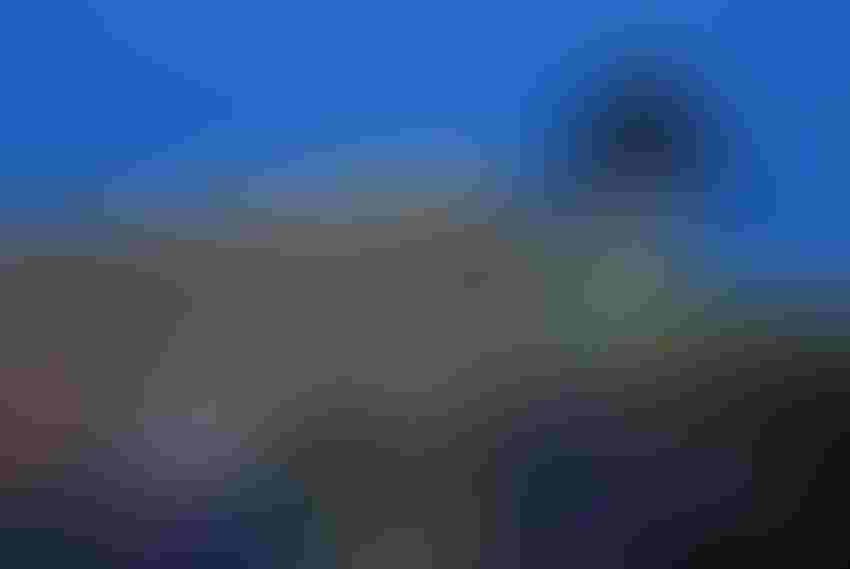 (Source: ames Kirkikis/Alamy Stock Photo)
LAS VEGAS – MWC23 – Players in the private wireless networking industry continue to argue that the space is poised to take off. And the emergence of new business models – including those involving neutral host networks – would appear to pave the way to new opportunities.
But some are content to sit on the sidelines.
"We haven't been heavily pursuing it," said Alok Shah, the head of Samsung's wireless networking equipment business in the US, here on the sidelines of the MWC Vegas trade show. "It's still early days."
Others, meanwhile, are touting some early gains in the sector. 
"We are still learning," said Mishka Dehghan, SVP of strategy, product and solutions engineering for T-Mobile's Business Group. Dehghan pointed to T-Mobile's new private wireless network for Boston Children's Hospital as evidence of the operator's interest in the space. But she declined to discuss how T-Mobile might approach the nascent but blooming market for neutral host networks. Such networks – offered by the likes of Celona and InfiniG – would be built and paid for by venue owners and then potentially supported by public network operators like AT&T and T-Mobile.
Other players in the space though were louder in their interest in private wireless networking in general.
"The move into the enterprise is important for us," said Paul Challoner, a top executive in Ericsson's North American equipment business. Ericsson roughly two years ago decided to follow rival Nokia and sell its equipment directly to enterprise customers, instead of doing so only through wireless network operators. Challoner touted "good growth" in Ericsson's private wireless networking business, but he declined to provide specifics in terms of the number of Ericsson's customers or the revenues it generates from the effort.
A diversity of players
Although the industry has not developed as quickly as some had initially expected, a wide range of companies – both big and small – remain very interested in the private wireless networking opportunity. The topic received plenty of noise here at the MWC Vegas show, with companies ranging from Verizon to Globalstar to Celona boasting new customers and new strategies. The market is noteworthy in that it has attracted a wide range of companies from a variety of different sectors, including satellite network operators, equipment vendors, cloud computing providers and startups.
Ericsson, for its part, sees the opportunity as important enough to warrant its 2020 acquisition of Cradlepoint. In 2021, the company expanded sales through partners and via a direct channel.
This week, Ericsson's Challoner boasted of customers ranging from a Hitachi factory to a shipping port in Virginia to a potash mine operator.
"We think we have a good, flexible strategy," he said, explaining that Ericsson is selling private wireless networking services through partners and resellers, through its wireless carrier customers, and through its own, direct channels.
That's not the route Samsung is taking. Shah said Samsung is instead relying on its partners, resellers and wireless carrier customers to put its equipment into private wireless networks. He said the company does not have a strategy in place to tackle the market with its own sales force.
Nokia, meanwhile, continues to position private wireless as a core strategy for the company. The vendor boasts of hundreds of private wireless networking deployments around the globe.
"This is still a fairly small business for us," said Nokia CEO Pekka Lundmark at a recent investor event, but Nokia is looking to grow it. "We want to make non-CSP [communication service provider] revenues to be as quickly as possible, 10% of our sales. And then after that, it needs to go to 20% and then to 30%."
The neutral host component
Challoner, of Ericsson, acknowledged that a new and potentially significant dynamic to hit the market involves the concept of a "coverage extender."
Betacom, Celona, SOLiD, JMA Wireless and InfiniG – which recently announced a partnership with cable company Cox – are among those that have made recent announcements on the topic. Neutral host networks in the US generally allow a venue to purchase and install its own 3.5GHz CBRS network and then connect that network to a big, public wireless network operator through the MOCN standard. By doing so, the venue can offer indoor cellular coverage – an important stipulation for venues with lots of foot traffic like hotels and hospitals.
Joel Lindholm, with InfiniG, explained that DAS networks have historically supplied indoor connections, but those can be very expensive to install and operate. Now, with neutral host networks, vendors can afford to purchase their own indoor networks. And network operators like AT&T and T-Mobile have agreed to plug into those networks – essentially shifting the network buildout expense from wireless carriers to venue owners.
So far Verizon has been absent from such neutral host deployments, but executives in the space believe it's only a matter of time before Verizon starts to support such deployments because they represent a cheap way to extend the operator's signals inside participating venues. One factor standing in the way: Verizon has an extensive DAS business, which could be impacted by a big shift to neutral host networks.
As for InfiniG's private wireless networking strategy, Lindholm explained that the company doesn't really have one. Instead, he said, the company is working to support neutral host deployments with the goal of allowing other players – including wireless network operators – to sell a private wireless networking component to its venue customers. That way, he explained, InfiniG won't step on the toes of the network operators it needs to work with for neutral host networks.
Subscribe and receive the latest news from the industry.
Join 62,000+ members. Yes it's completely free.
You May Also Like
---