Apigee Aims to Provide IoT's Missing Link
Apigee Aims to Provide IoT's Missing Link
IPO-bound vendor wants to use open-source APIs to make IoT devices talk to each other and the cloud.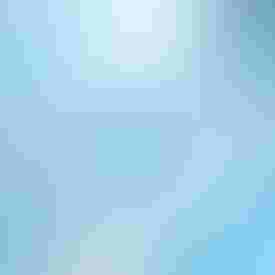 As the Internet of Things (IoT) continues to receive a lot of attention, a big concern is that device makers are building millions of devices that have no ability to "talk" to each other or the networks they are on.
Application programming interface (API) provider Apigee Corp. is hoping to at least solve part of that problem by bringing open-source APIs to the IoT. The IPO-bound vendor introduced Apigee Link on Tuesday, software that securely connects IoT devices to the Internet.
Link uses built-in REST (Representational State Transfer) APIs to access any device and WebSockets to stream data between devices, apps and the cloud. Through a partnership with open-source platform provider Zetta, it also takes care of the protocol mediation so that it doesn't matter if a device is connecting over cellular, WiFi or a standard like Zigbee or Bluetooth. (See Poll: Standardization Biggest Challenge in IoT.)
Apigee says it's aiming to alleviate challenges device makers face in building digital businesses, including reliably and securely connecting to the Internet, letting partners build services that touch multiple devices, working with developers, and collecting and analyzing IoT data. Apigee Link also takes care of data ingestion, security and identity, rules and applications and provides developers with an IoT software development kit.
Apigee Vice President Brian Mulloy likens Apigee Link to a smartphone app that lets a user post pictures to Instagram, Twitter and other social media sites. The way it does so is through APIs that let data flows between the apps, but with authorization and security models in place. In the IoT, Apigee provides the same automated "translation" capabilities, connecting devices with the cloud and other devices, regardless of what protocol they support. "It's APIs on top and free open-source software on the bottom to make it work," Mulloy says.
An early Link customer is CentraLite, which provides the control and energy management devices that make up home automation services from cable companies such as Comcast Corp. (Nasdaq: CMCSA, CMCSK), Time Warner Cable Inc. (NYSE: TWC) and Lowe's Iris platform. CentraLite is using Link to grow its ecosystem of devices and get them to speak to one another and be accessible through partners, customers and apps.
"These guys are really good hardware engineers and protocol engineers but they don't have expertise in how to go beyond the device," Mulloy says.
Catch up on operators' use of APIs on the dedicated mobile apps and services channel here on Light Reading.
While the API vendor is targeting Link at device makers and solutions providers, Mulloy says there's a reason network operators should care too. Many of the device makers Apigee talks to want to buy this kind of IoT management from their connectivity providers rather than directly from Apigee, and service providers are eager to be the solutions provider as well. (See Telcos Target a Piece of the M2M Action.)
"The opportunity for them is to grab this technology and try to label it and make it part of their offering," Mulloy says. "They can increase their revenue by selling an adjacent service offering. They're selling SIM and service; we can also provide IoT mobile services."
Apigee already has a relationship with many service providers, including AT&T Inc. (NYSE: T) and Vodafone Group plc (NYSE: VOD), for its API management and analytics offerings, so this should be a relatively easy upsell for those looking to do more in the IoT. Apigee remains the largest standalone API company as its competitors like Mashery and Layer 7 have been acquired in recent years. It also filed for a long-awaited initial public offering (IPO) last week, at a time when APIs are hotter than ever. (See Apigee VP: Mobile Ads Are Ops' Next API Push, Equinix Unifies the Cloud With Apigee APIs, Apigee: APIs Enable the Hybrid Cloud , Apigee Aims to Help Operators Monetize APIs and Apigee Banks $60M for APIs, Analytics.)
Mulloy sees IoT as the next space Apigee can shake up with its open-source, API-centric approach. He also believes it's relatively competition-free at this point, but doesn't expect it stay that way for long.
"A lot of the guys in M2M, they are bringing a lot of great expertise to bear, but they didn't come to it from the perspective of 'we know about smartphone apps and the Internet,' but more so through device management," Mulloy says. "Our perspective and wisdom is we have much more true Internet DNA in how we approach problems. It's the difference between BlackBerry and iPhone between traditional M2M and us."
— Sarah Thomas,

, Editorial Operations Director, Light Reading
Subscribe and receive the latest news from the industry.
Join 62,000+ members. Yes it's completely free.
You May Also Like
---