Moffett: Watch for Telco 'Wounded Animals'

Comment (0)
NEW YORK -- Future of Cable Business Services -- For all that Wall Street remains hyper-focused on the cable video market, financial analyst Craig Moffett says he rarely gets a question from investors about how cable operators are doing in the business services sector. That's no small oversight. The top four US cable companies will rake in more than $16 billion in commercial services revenue this year, according to Heavy Reading's latest projections.
And, according to Moffett, the business services sector is now virtually entirely responsible for offsetting cable's continuing residential video market declines.
Here's how the numbers break down. Using Comcast Corp. (Nasdaq: CMCSA, CMCSK) and Charter Communications Inc. as proxies (largest cable companies, therefore largest impact), if you multiply the decline in the cable video business with its diminishing share of importance to the cable bottom line, the overall loss for cable companies amounts to about one percentage point of business per year. At the same time, if you combine the growth rate in business services with that sector's share of the total cable financial pie, that amounts to an increase of about one percentage point per year.
"They are like matter and anti-matter," says Moffett, "that will cancel each other out."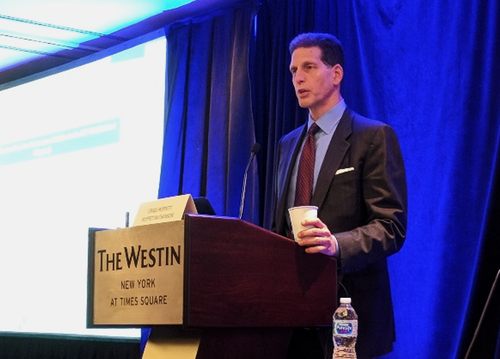 The good news is that since Moffett projected the importance of cable business services two years ago -- saying at the time "there will be more and more and more pressure going forward on business services to deliver the goods" -- the sector has held its own. (See Moffett: Business Services Critical to Cable Growth.)
The bad news is that as cable companies lean on telcos in the business market, there's an unintended negative consequence. Not only are cablecos eating away at telcos' market share, but they're also contributing to serious price deflation. Price declines are bad for cable companies, but they're far worse for telecom operators that have relied on steady business services revenue for years.
"[The] incumbents are increasingly wounded animals," says Moffett. "And that is a very dangerous position. It means that they will have to be much more aggressive in trying to moderate the rate of decline. It is ... less than a zero sum game now that the market has started to secularly decline."
In other words, cable companies may be rejoicing in their business services growth now. But with shrinking financials in the sector as a whole, there's likely to be all-out war as telcos grow desperate in the future to protect their profits.
— Mari Silbey, Senior Editor, Cable/Video, Light Reading
PARTNER PERSPECTIVES
- content from our sponsors
GUEST PERSPECTIVES
- curated contributions