Arris, in case you hadn't noticed, is not a company that shies away from major acquisitions.
After buying Motorola Home in 2013 for $2.35 billion and closing on the acquisition of Pace for $2.1 billion just over a year ago, Arris Group Inc. (Nasdaq: ARRS) announced this week that it intends to buy Ruckus Wireless (and the ICX Switch business) from Brocade Communications Systems Inc. (Nasdaq: BRCD), the current owner, pending the successful sale of the rest of Brocade to Broadcom Corp. (Nasdaq: BRCM) in late spring or early summer. Arris will pay $800 million in cash for the assets plus some additional money for the payout of employee stock awards. (See Arris Bags Ruckus Assets in $800M Deal.)
So far, reactions to the acquisition have been mixed. Arris's stock price took a dive immediately after the announcement, but the company had also just released a weaker-than-expected forecast for the coming quarter.
More telling of the market's reaction may be the concern that Jeffries analyst George Notter articulated in a research note following the news release. Notter points out that Arris is taking a risk with the purchase on two fronts.
"We think this might be an example of an M&A deal that moves a business into a new technology area and into a new customer base. In our experience, this isn't usually a recipe for a successful M&A deal," says Notter.
Arris is also still barely over the hump of integrating its Pace acquisition, meaning that just as the company is settling down after that culture shock, there's a new integration challenge to contend with.
However, despite some pessimism from industry observers, there are also plenty of reasons why the deal with Brocade makes strategic sense. As Arris CEO Bruce McClelland points out, the service provider industry is evolving, and Arris has to move quickly if it wants to keep up.
"[It's] our view that the industry's going to evolve a lot and transform over the next three to five years, and ultimately everyone becomes a wireless or mobile operator in some form or fashion," says McClelland. "And while we're greatly positioned from a residential, in-home perspective for WiFi, we have not invested in the broader macro or small cell technology and outdoor venue WiFi, etcetera."
McClelland is nothing if not enthusiastic about Ruckus and its global potential: "I think they just have the best wireless products on the planet, so it was a very a logical move for us, as we see the shift in our core customer base in this direction, to find a path to work together."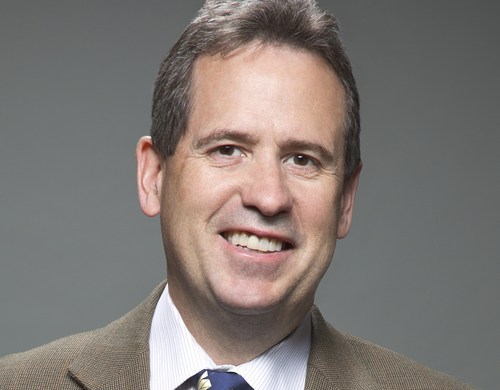 The Ruckus product portfolio
Ruckus brings a number of products to the table. These include WiFi software and services offerings, wireless LAN controllers and numerous wireless access points; all alongside the ICX switching business Arris is also picking up in the deal. Arris is also adding about 1,600 new employees to its roster, many of whom have expertise in areas Arris currently lacks.
Particularly interesting from a technology perspective is the development work Ruckus has done around neutral host LTE infrastructure. In short, Ruckus is creating small cells that operate across multiple spectrum bands. A single piece of hardware can extend indoor cellular connectivity for customers getting service from all of the major wireless carriers. It's a cost-effective approach for improving connectivity in shared indoor spaces -- office buildings, hotels, malls, etc. -- and Ruckus, of course, claims to be a pioneer in the area. Even better, the Ruckus solution works with its existing cloud-based management platform for WiFi infrastructure, meaning the new small cell technology is designed to be an easy add-on for anyone using Ruckus's WiFi tech.
Alongside the company's technology, Ruckus also brings with it new access to the enterprise market. Ruckus already has major enterprise customers in the hospitality, education, sports and entertainment, retail, warehousing, transportation and smart cities arenas. This is new territory for Arris and should prove useful not only for the continued sale of WiFi solutions, but also as a channel for future wireless products.
Next page: Execution is everything