Looking to ride the wave of growing interest in cryptocurrencies, startup Telcoin is hoping to raise funds from an initial coin offering (ICO) as it courts mobile operators interested in blockchain-based mobile finance platforms.
Tokyo-based Telcoin has developed a digital currency based on the Ethereum blockchain that, it hopes, will be distributed (sold) by mobile operators to their customers, which can then use the currency to transfer money. Importantly, participating mobile operators would also accept the Telcoin cryptocurrency for remittances.
To enable this, Telcoin, which has a number of experienced mobile industry executives on its team -- including co-founder and Chairman Paul Neuner (he founded fraud management firm Mobius) and former Vodafone fraud management specialist David Morrow, who is acting as an advisor -- has developed a platform specifically for mobile operator interaction. That platform includes a pricing and exchange API that can work with existing mobile operator billing, mobile money and pre-paid charging systems via a number of protocols (Diameter, REST, USSD, SMS) and the ability for an operator to set up a white label mobile money wallet based on the currency.
The next step for Telcoin is to raise further funds -- it arranged seed funding in September this year -- and secure telco partners to give it credibility.
For the fund-raising, the company has opted for an ICO, a somewhat controversial crowdfunding method of raising cash (and tainted by alleged scams) that bypasses the traditional venture capital/private equity fundraising model. The Telcoin team recognizes that many ICOs have legal complexities, particularly in terms of securities compliance, but believes its ICO has an advantage in that it is selling the actual currency rather than a token sale that grants specific rights to the buyer.
So Telcoin is issuing 100 billion digital coins, of which 25% will be made available to initial investors: The sale process began on December 11. The coins are available to buy during the next two months: The maximum value to be raised will be US$25 million and the minimum $10 million. If the minimum isn't achieved, the ICO process will be void.
If the ICO is successful, Telcoin will use the funds to accelerate its efforts to build relationships with mobile operators and gain a foothold in the mobile commerce sector. It claims to have already arranged a proof of concept with Telecom Tunisie, which "entails integrating the Telcoin technology into Telcom Tunisie's mobile money infrastructure." Telcoin also says it has "proof of concept partnerships confirmed" with other telcos, including Etisalat and VEON Group (formerly known as Vimpelcom). (Note: Both Etisalat and VEON were customers of Mobius, the fraud management company founded by Telcoin chairman Paul Neuner, so he is clearly tapping into his telco contact list.)
Mobile operators that sign up to use the currency will then be issued with coins, with up to 5 billion coins in total distributed via the operators each year for up to 10 years.
Telcoin also notes that, if all goes to plan, it may seek to raise further funds by tapping the private equity market for a Series A round and, if necessary, become an MVNO (mobile virtual network operator) in some markets, engage in strategic M&A activity to enter key markets and/or broker joint ventures with mobile operators.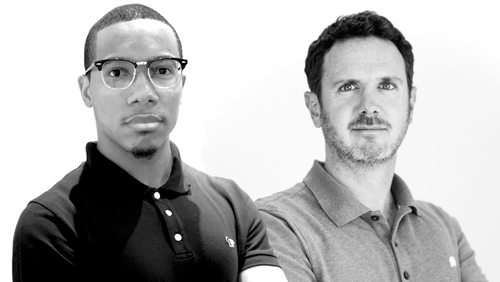 So is Telcoin to be taken seriously? Well, there's little doubt that there could be demand for such a mobile finance system: According to figures cited by Telcoin, there are more than 3 billion people in the world who do not have traditional bank accounts but who have mobile devices and the number of people in developing markets that have access to increasingly affordable smartphones is growing. That situation has already led to the success of mobile money platforms such as M-Pesa, primarily in African markets such as Kenya, and ongoing investment in many other mobile finance services and applications. (See M-Pesa Reaches the Big One-O, WorldRemit Raises $40M, Targets 5M Customers in Africa, Huawei, WorldRemit Team on Mobile Money in Africa and One Global Pitches Mobile Finance App at Africa, Middle East.)
And as you would expect, other cryptocurrency startups targeting the unbanked masses are not hard to find. (See Bitcoin Specialist BitPesa Hits $10M in Funding.)
And it does have some names that can open doors. Gaining the public support of some major network operators will be crucial, of course, and that means helping the communications market, particularly regulators, to trust the cryptocurrency model and put its faith in blockchain-based technology. That, rather than technical capability and end user acceptance, looks to be the Telcoin team's greatest challenge.
But the potential wariness of operators should dissipate in time -- in fact, it's vital that it does. Communications network operators are being disrupted like never before and need adapt to, and adopt, emerging applications and tools that Heavy Reading analyst Steve Bell calls "frontier technologies." Telcoin, naturally, will be hoping it's one of the startups that helps the telcos adapt to new ways of working. (See Telcos' Futures Depend on Catching 'Frontier' Technologies.)
— Ray Le Maistre, International Group Editor, Light Reading