Also in today's EMEA regional roundup: Telecom Italia beefs up TV sports offer; Bearing Point/Beyond scores at Altibox; Ericsson's crystal balls; Boris bites back at the BBC.
A group of London-based tech movers and shakers have raised the alarm about what they see as the UK capital's readiness -- or lack thereof -- for the successful deployment of 5G. Tech London Advocates, a private-sector-led coalition of over 8,000 tech workers, say they have discovered that 31 out of 33 London boroughs "have no specific strategy" for facilitating the rollout of 5G networks, with not one of the boroughs having dedicated any budget to implementing 5G in 2019. Personnel-wise, 30 boroughs said they had no staff specifically responsible for actually implementing 5G, though six do have a councillor responsible for 5G or broadband. Tech London Advocates used a freedom of information (FOI) request to unearth the figures. (See A User Review of EE's 5G Network in London.)
Telecom Italia (TIM) is tapping into the nation's love of soccer by signing a deal with DAZN that brings three live matches from each round of Serie A, the top division of Italian soccer, and every match from Serie B, plus action from a range of other sporting events, to those ADSL and fiber customers willing to pay €29.99 (US$33) a month for the package, which includes access to NOW TV.
Altibox, a Norwegian broadband provider, has gone with the fussily named Bearing Point/Beyond for its BSS needs. Altibox will use the Infonova platform to connect its 40-strong ecosystem of regional service providers across Norway and Denmark.
Nokia has hit the pause button on its legal action against German carmaker Daimler in the hope that mediation might help settle their differences. As Reuters reports, their dispute centers on technology licensing fees Nokia feels it is owed, specifically in relation to advanced navigation systems. Daimler has apparently reacted coolly to the offer of mediation, stating that the two companies have different legal opinions on the matter.
Have you ever wished there was a digital device that you pop in your mouth to make your food "taste like your favorite treat"? No, me neither. But such wonders could be on their way, according to Ericsson's latest wacko consumer-trends predictions. As well as the aforementioned battery-operated snack enhancer, brace yourself for virtual reality glasses that bring up a map when you merely think about your chosen destination and a microphone that will allow you to mimic anyone's voice realistically enough to fool family members. It's the Internet of Senses, guys, and it'll be here by 2030. Fact.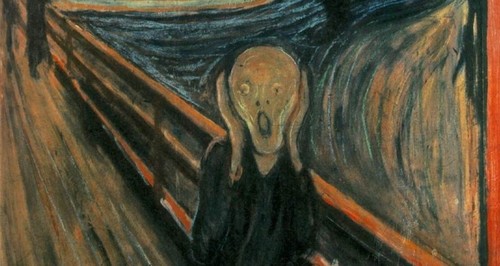 He may have only said it to divert attention away from his surreal and possibly career-crushing encounter with a phone-touting journalist on Monday, but UK Prime Minister Boris Johnson has more or less threatened to scrap the BBC license fee, the compulsory charge that everyone under the age of 75 with a TV in Britain has to pay and which supports the blessedly advertising-free public service broadcaster. As the Guardian reports, Johnson told workers at a haulage firm in the northern English town of Washington: "You have to ask yourself whether that kind of approach to funding a TV media organisation still makes sense in the long term given the way other media organisations manage to fund themselves … How long can you justify a system whereby everybody who has a TV has to pay to fund a particular set of TV and radio channels?"

— Paul Rainford, Assistant Editor, Europe, Light Reading