5:20 PM -- At the 2010 International CES last week, I overheard two people trying to figure out why there was such a crowd at the Marvell Technology Group Ltd. (Nasdaq: MRVL) booth. Two people with badges from a Disney subsidiary, not exactly the chip cognoscenti. Something about "Marvel comics," one of them concluded, and they moved on.

Idiots, I thought.

But a minute later, talking with Marvell's PR team, it turned out the Disney people were exactly right. Stan Lee, who helped create many a Marvel comic-book character, was at the Marvell exhibit signing autographs. Hence, the line.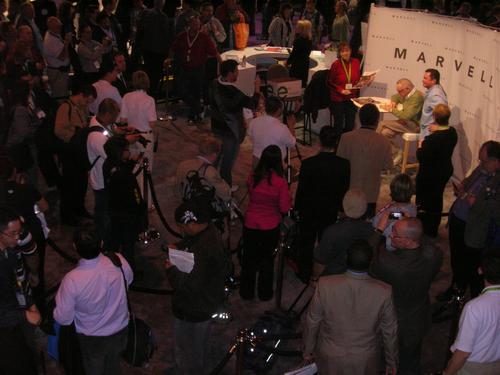 Marvell was kind enough to let me up on the second floor of its exhibit -- where the top secret customer meetings were being held -- to capture the scene with my low-powered camera.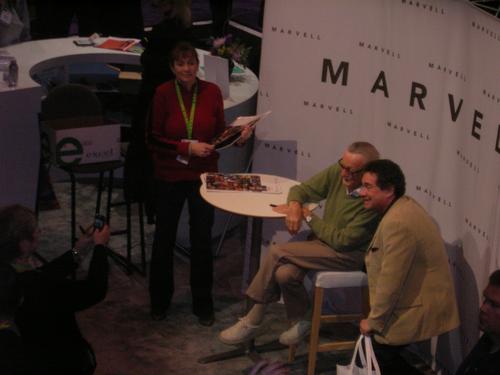 The Disney thing is total coincidence, but comic geeks will be quick to note that Walt Disney Co. (NYSE: DIS) has acquired a stake in POW! Entertainment, Lee's current company. The Disney folks didn't get in line for an autograph, by the way.

— Craig Matsumoto, West Coast Editor, Light Reading