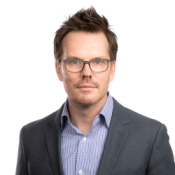 12/1/2005

Comment (2)

11:45 AM -- Juniper Networks Inc. (Nasdaq: JNPR) has no M&A strategy.

How do I know? They told me. The routing vendor's Leading Lights entry for Best M&A Strategy contains a gem that definitely sets them apart from other companies in the space:


Juniper doesn't have an acquisition strategy. It is a tactic to capitalize on our opportunities. Organic innovation is our primary focus... Juniper doesn't necessarily NEED anything that we don't currently have. That said, we watch the markets and if there are opportunities in the market to realize the potential our traffic processing strategy we will make acquisitions.


Here's a company that has spent more than $660 million in cash and stock
this year alone
on acquisitions. Here's a company that
we
nominated for best M&A strategy for two years in a row for our Leading Lights awards (See
LR M&A Strategy Finalists Step Up
.) And yet, it has no strategy -- no need for anything it doesn't already possess.
Is Juniper using the same guy who draws the
wacky cartoons
to do the strategic marketing?
— Phil Harvey, Memorable Proclamations Editor,
Light Reading

(2) |