IoT isn't a single technology, but an interwoven, non-exclusive group of technologies, networks and systems that have opened doors in multiple markets.
In Upskill U's IoT 101 course last week, Martin Zander, Vice President, Ericsson AB (Nasdaq: ERIC) Group Function Strategy called the Internet of Things (IoT) "a megatrend that will affect all industries."
---
Upskill yourself on the Internet of Things with our new Upskill U online university! Sign up for our free courses today.
---
Companies investing in this "megatrend" are banking on improved machine-to-machine communication and increased automation of business processes. Yet as the number of connected devices and IoT applications grows, so do concerns about the establishment of IoT standards, integration with existing hardware, safeguards for security and privacy, and network capacity.
To address these challenges and more, today at 1 p.m. ET, Timothy Winters, Senior Executive, Software and IP Networking, University of New Hampshire InterOperability Laboratory (UNH-IOL), will examine how operators' networks will need to evolve in order to address this diverse IoT opportunity, realizing that the solutions that need to be delivered will draw on all parts of the network but will require complex interactions not previously anticipated. (Register now: IoT: Evolving Networks to Meet the Opportunity .)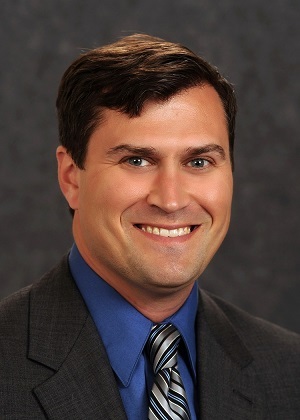 Winters will also address key questions as to how accelerating network functions virtualization (NFV) and software-defined networking (SDN) will enable IoT configuration agility and smart service flexibility for vertical industries, as well as challenges in the transition to virtualization.
Then come back and join us on Friday for the final course in our IoT series at Upskill U:
Friday, May 13, 1:00 p.m. ET: IoT: The Impact of Industrial IoT taught by Anna Bailey and Ray Underwood, Verizon Enterprise Solutions . CIOs will become the essential linchpin to ensuring secure connectivity and the management of data to provide the insights necessary for product and service development and delivery. This course covers how service providers can work most effectively as partners in this process to be vital players in this landscape.
Starting May 18, Upskill U will kick off a new four-part learning module on cloud services and technologies with Cloud Platforms & Services: 101 taught by Jim Hodges, Senior Analyst, Core Network Evolution & Analytics, Heavy Reading. This introductory course will cover all the important aspects of transforming to cloud-based networks and services, including what it means for service providers, why it's important, how it's affecting the industry, the challenges and benefits and more. Hodges' lecture sets the stage for subsequent courses on the interconnection of cloud networks, assuring security in a cloud-based NFVi, and Ethernet and the cloud.
Service provider and enterprise decision-makers are well aware of the changing climate in the communications industry, and Upskill U is here to help industry leaders reskill in order to excel in this changing marketplace. Register today and attend three courses to receive an Upskill U headlamp… because hands-free is the only way to lead! I look forward to hearing from you on the chat boards!
— Kelsey Kusterer Ziser, editor, Upskill U