Huawei Completes First Commercial Use of Its Butterfly Site, a Rural Mobile Network Solution
Butterfly site solution, a part of Huawei's rural network offering, have seen its first commercial deployment completed in Bangladesh. This solution is ideal for extending network services to vast rural areas where previously no networks were available. The deployment results show that butterfly sites reduced the total cost of ownership (TCO) by approximately 30% compared to traditional three-sector sites, which makes more rural areas afford profits for network coverage.
To improve investment returns in rural areas, Huawei rural network solution addresses a whole set of network construction issues, including equipment, transmission, construction and power supply. The butterfly site downsizes three sectors to two sectors and saves the equipment and power. Using high-gain antennas with a 90-degree horizontal beam width, a butterfly site can achieve 360-degree coverage with only two sectors, which can change hexagonal networking structure of a three-sector site to square networking structure and retain the same coverage. Butterfly sites bring antennas and RRUs reduction by one third, representing a significant decrease in deployment costs and power consumption. In particular, lower power consumption allows a butterfly site to run on solar energy, ensuring further capital expenditures (CAPEX) and operating expense (OPEX) saving.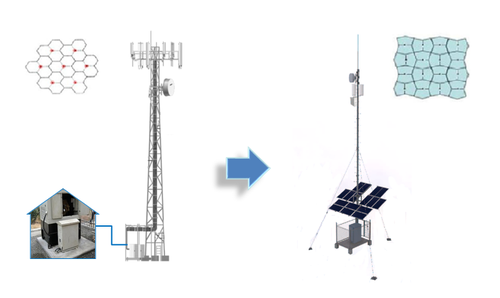 Butterfly sites are highly versatile. They can be deployed for spot coverage in isolated villages, continuous coverage in multiple contiguous villages, and hybrid networking with three-sector sites in suburban. A butterfly site supports GSM, UMTS, and concurrent GSM and UMTS services and allows for smooth evolution to LTE.
The biggest issue facing rural mobile network construction lies in low investment return. Both the population density and expenditure on communication services are low in rural areas, meaning that per-site revenues are far lower for operators in rural markets. Weak infrastructure in rural areas, such as unstable power supply and inconvenient transportation, requires additional network construction and maintenance costs. Operators are desperate for innovative rural network solutions to reduce network construction costs and improve investment returns.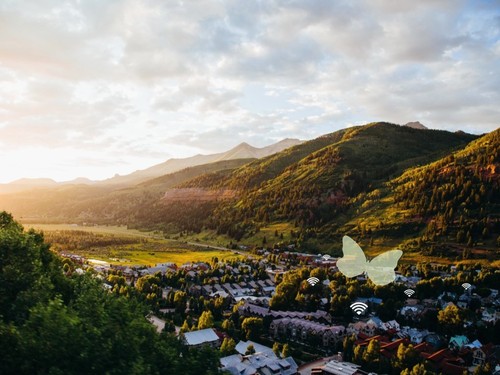 The mobile broadband business of Bangladesh is still in its infancy, but both the number of users and traffic volumes are increasing rapidly. Operators are poised to accelerate MMB development in this country to enable mobile broadband (MBB) coverage for the Bangladeshi people. Currently, approximately 70% of the 163 million population lives in rural areas, representing a massive demand for rural network coverage. Huawei provides the butterfly site solution in place of traditional 3-sector site, which brought 30% TCO saving and expanded the profitable coverage area by 40% in Dhaka suburban.
"We are pleased that butterfly sites can provide a better economic solution for the construction of rural informatization in Bangladesh." Yu Xiao, President of Huawei Wireless Network UMTS Product Line said, "To provide mobile network for everyone and MBB for everyone, we will continue to innovate with operators through comprehensive rural network solutions to improve the return on investment (ROI) on rural networks and help operators to provide universal MBB networks for rural areas."
Mobile World Congress 2017 will be held in Barcelona, Spain from February 27 to March 2 this year. The Huawei exhibition area will be in area 1J50 in Hall 1, area 3I30 in Hall 3, and the Innovative City exhibition area in Hall 4 in Fira Gran Via. For more details, see:
http://www.huawei.com/cn/events/mwc/2017/