With all the layoffs happening in telecom, and service providers under financial strain, perhaps you've been sitting in your bedroom, staring at the wall, listening to The Who with the bass turned all the way down, and wondering if it isn't high time people just started building their own optical networking gear, dammit!

That's what at least one person posted -- amid a predictable amount of derision and mockery -- on Slashdot, a technology discussion board owned by a subsidiary of VA Software.

"Lately I've been obscessed [sic] with grassroots community network projects, and the hardware that enables them," writes the poster using the handle Graham Wheeler. (Graham Wheeler, incidentally, is the author of "Brew Classic European Beers at Home" and other home brewing books. Light Reading was unable to confirm that the Graham Wheeler posting was indeed that Graham Wheeler -- though the research was fun.)

"Most sites I have seen focus on wireless RF networking, but I have noticed a few projects revolving around free space optical transceivers," the poster continues. "Twibright Labs' RONJA [Reasonable Optical Near Joint Access] is a good example of what I'm talking about."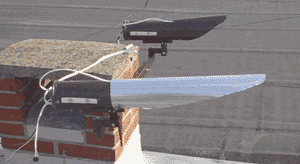 Twibright Labs is a handful of undergraduate students studying "Informatics" in Prague. Their RONJA program encourages folk to "Build your own optical data link from common elementary parts." These include: "old toothbrush," "ceramic capacitors," and a "multimeter with transistor amplification coefficient measurement (not mandatory)." Damn! Where we gonna find an old toothbrush?

Besides making homemade optical networking gear, Twibright's other projects include a "lighting system with rechargeable batteries" for bicycles.

"Not being an electronics hobbyist, however, makes the various plans for building a comm laser from scratch look rather daunting," the poster frets.

"It seems to me that it would be easier to just make a lens and housing system into which would go one of the many cheaply available copper-to-fiber media converters. Then you could simply modify it so that the laser ports were optically connected to the TX [transmission] and RX [receive] lens assemblies instead of the standard fiber interface." (Yeah, definitely that Graham Wheeler... or at least a dedicated follower.)

"So, what factor(s) am I overlooking that would explain why nobody seems to be doing this?" the poster asks in conclusion.

Whether a hoax or not, the poster got several replies, only a few of which were combative. One respondent gently pointed out that perhaps buying an 802.11-enabled gadget would be better for around-the-house data transfer than, say, constructing one's own telecom lasers out of spare parts.

Another respondent interpreted the post to be about why a commercial fiber laser could be modified to work in point-to-point applications. "Most freespace [laser] projects involve something a bit more powerful, which allows the laser to punch through smoke and fog a little better," the respondent writes. "I guess if you made the laser powerful enough, it could punch through interference such as pigeons, too."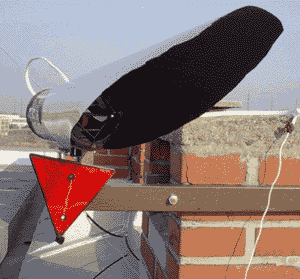 Alas, yet another sincere discussion about saving a few bucks by building your own optical networking gear has devolved into blasting birds with deadly data.

PETA officials did not immediately return calls seeking comment.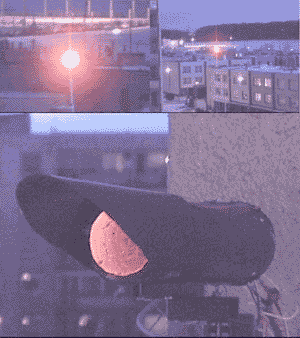 — Phil Harvey, Senior Editor, Light Reading
http://www.lightreading.com