BARCELONA -- Mobile World Congress 2009 -- Verizon Wireless has picked Alcatel-Lucent (NYSE: ALU) and Ericsson AB (Nasdaq: ERIC) as its two initial suppliers of Long-Term Evolution (LTE) infrastructure equipment and is now plotting a fourth phase of trials before a commercial launch in 2010 of the proto-4G wireless broadband service.

The vendors Verizon picked its top two from three initial trials that ran in total for roughly a year -- with its part-owner Vodafone Group plc (NYSE: VOD) -- of LTE equipment from a total of six vendors: Alcatel-Lucent, Ericsson, Huawei Technologies Co. Ltd. , Motorola Inc. (NYSE: MOT), Nortel Networks Ltd. , and Nokia Networks . (See Verizon to Name LTE Vendors at MWC.)

Verizon CTO Dick Lynch told Unstrung that the operator picked the final two because they offered good pricing and terms and could hang with Verizon's tough LTE deadline for a 2010 rollout. "These particular two vendors gave us the confidence that they could be ready by our very early date," he explained in an interview here on Wednesday afternoon.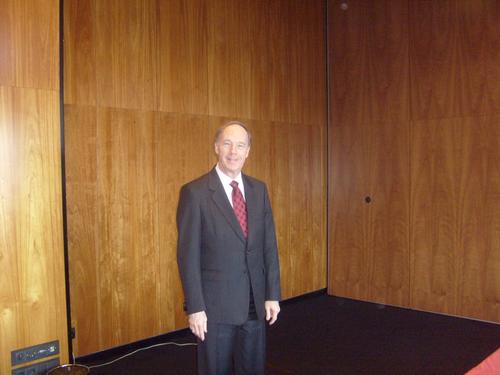 "On one level, it may surprise people," Lynch said of vendor choices. On a second level, "with reflection," Lynch added, people may understand why Verizon has made these moves.

In addition to the LTE contracts, Verizon Wireless has selected Starent Networks Corp. (Nasdaq: STAR) as a packet core vendor and says that Nokia Siemens Networks and Alcatel-Lucent will be key suppliers for its IP Multimedia Subsystem (IMS) network.

The markets The next phase of trials will be the first on the 700 MHz spectrum that Verizon won at auction last year. Lynch says Verizon will start the tests in two unnamed markets and these will become its first actual deployments.

"We have technical facilities near those locations... We may do more [markets] if I get optimistic."

Verizon and Vodafone have so far been field testing LTE networks in Minneapolis, Columbus, and Northern New Jersey in the United States, as well as in Budapest, Düsseldorf, and Madrid in Europe.

Nonetheless, the as-yet unnamed areas will be the first real LTE markets for Verizon "By the end of the year these two markets will be up."

To Page 2