There's no shortage of fun stuff online, as anyone who has seen Pinky the Cat in action will testify.
But while videos of "loveable pets" can be an amusing distraction, they don't hit the mark quite like Senator Ted Cruz, who appears to be auditioning for a slot on Saturday Night Live.
His latest jape is to insist that the Obama administration is proposing to "give away control of the Internet" to ICANN (Internet Corporation for the Assignment of Names and Numbers), which, according the Texas senator, "includes 162 foreign countries," including "enemies" such as Russia, China and Iran. (See Don't Let Obama Give Away the Internet and Congress Has 22 Days to Protect Freedom on the Internet.)
That's a problem for Cruz and his supporters, such as the National Religious Broadcasters group, because currently -- and until Obama's planned "giveaway" at the end of September -- the US is in charge and shouldn't relinquish that responsibility. "From the very first days of the Internet, when it was developed here in America, the United States Government has maintained its core functions to ensure equal access for everyone with no censorship," he states. And if Obama has his way, "it will empower countries like Russia, like China, like Iran to be able to censor speech on the Internet."
Really? Damn right, says Cruz. And those foreigners "are not our friends, and their interests are not our interests."
So what will actually change if Obama gets his beastly way? Well, ICANN, which was set up by the US Dept. of Commerce, is currently responsible for the coordination of its IANA (Internet Assigned Numbers Authority) functions, including the distribution of IP addresses and Domain Name System (DNS) root zone management. (You can find out more here.)
It currently does this under contract from the Dept. of Commerce, but after September 30 it will continue to do exactly what it does now but just not under contract from the US government.
So, not really much to worry about, it seems.
But I'd be wrong to assume that, according to Cruz. He's so concerned he has set up a countdown clock to note how long it is until Obama gives the Internet away. You can see that clock right here.
And he has proposed the Protecting Internet Freedom Act, which demands that the contractual arrangement with ICANN/IANA should not be allowed to lapse "unless specifically authorized to do so by an Act of Congress."
Cruz also has some inside gossip to share. Once October comes, according to the Senator, "there are serious indications that ICANN intends to seek to flee U.S. jurisdiction and flee U.S. laws."
Holy sh*t -- ICANN is planning to go on the run!? Could someone strap on a GoPro, follow ICANN and stream its adventures live on the Internet? Or would the Iranians block that stream?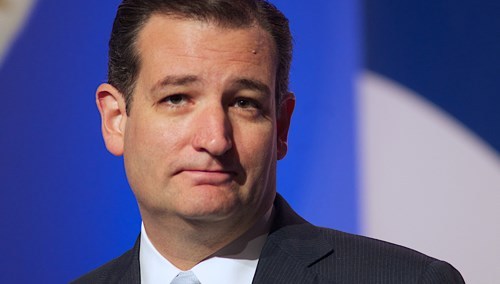 All of a sudden, wild cats seem funnier.
As an outsider (as in, I am not based in the US and so caught up in the Clinton/Trump noise) it seems pretty obvious that this is nothing more than scaremongering designed to foster anti-Democratic sentiment. Though, to be fair, from what I have seen Cruz doesn't namecheck Clinton in his rants.
And maybe I am wrong, naïve. Maybe Cruz and the Christian broadcast clan are right and our online rights are going to be trampled as ICANN flees to Tehran and hands over controls to the IPv6 party bag.
Let me know below if I'm wrong…
— Ray Le Maistre,

, Editor-in-Chief, Light Reading