Despite all the buzz about cloud computing as the future of IT, a new report finds that most business applications reside in the same place: the traditional enterprise data center.
Although the vast majority of businesses and their IT departments are using cloud in one form or another, about 65% of applications still reside within traditional data centers that are overseen by the enterprises themselves, according to the Uptime Institute, which released its annual data center report on May 1.
The amount of business apps running on-premises has not changed in the last years, according to the report. While about two thirds of business apps still run in-house, the report found 22% of apps are run in co-location or multi-tenant data centers. Only about 13% are deployed only in the public cloud.
While the report found that many enterprises still run apps in-house, the market is seeing the cloud market grow. In the last week, Amazon Web Services, Microsoft and Google all reported that their first quarter 2017 financial results were buoyed by their various public cloud offerings. (See AWS Public Cloud Dominance Continues – Report.)
Even with that growth and the pressure to move to cloud, businesses seem cautious.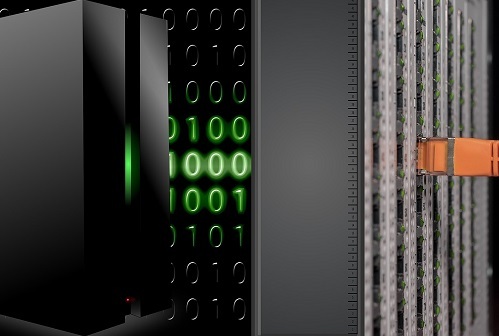 "Through this change, enterprise-owned data centers have remained a central component," Matt Stansberry, senior director of content and publications at Uptime, wrote in a statement. "We urge data center and IT professionals to focus on the business aspects of running their IT foundation, creating sets of repeatable processes to make it work efficiently and adopting new technologies and solutions when the business demands it."
The Uptime report, "Data Center Industry Survey," is based on the responses of 1,000 data center professionals and IT practitioners. The survey was conducted earlier this year.
---
M&A activity is turning the cloud upside down. Find out what you need to know in our special report: Mergers, Acquisitions & IPOs are Rocking the Cloud.
---
The survey noted that whether apps are in-house or in the cloud, budgets of data centers remain robust, with about 75% of respondents reporting that their budget stayed the same or actually increased this year compared to 2016.
The Uptime report also found:
About seven out of ten companies rely on IT-based resiliency, specifically using an infrastructure architecture that uses multiple, geographically distributed data centers to keep apps running in case of an outage.
Nearly 90% of respondents reported that their corporate management are more concerned about downtime this year compared to last year.
While 90% of those surveyed conduct a root cause analysis of an outage, only 60% calculate the cost of these downtimes.
Related posts:
— Scott Ferguson, Editor, Enterprise Cloud News. Follow him on Twitter @sferguson_LR.