Nutanix Buddies With Google, Tackles Hybrid Cloud
WASHINGTON DC -- Nutanix .NEXT -- Nutanix is looking to carve out a larger role for itself within enterprise data centers by bringing its know-how of hyperconverged to a new hybrid cloud platform that looks to control and manage public and private clouds, as well as applications.
It's also partnering with Google to give Nutanix access to one of the world's biggest public cloud players and break it out of the private cloud space.
Taken together, Nutanix is targeting much of the same markets dominated by Dell EMC, Hewlett-Packard Enterprise and Cisco -- creating a new rivalry in the hybrid cloud market.
At its annual user show here, .NEXT, Nutanix detailed how it plans to manage and help enterprises operate multi-cloud environments, which combine elements of public and private cloud platforms with applications and workloads moving between on-premises data centers and services such as Amazon Web Services, Microsoft Azure and Google Cloud Platform.
For enterprises, managing various clouds -- public and private -- as well as the apps that have to move between them, is increasingly complex even as the whole notion of cloud is predicated on making infrastructure easier to manage and making it more efficient.
This is where Nutanix sees a role for itself as a management platform within hybrid cloud.
Many businesses want their internal, private cloud to function in the same way as AWS, and Nutanix is aiming to help enterprises control the capacity that they need from these clouds, as well as the resources they pull from public cloud platforms, said Sunil Potti, the chief product and development officer for Nutanix, in an interview.
Potti noted that the company is progressing from its roots in software-defined storage, to hyperconverged -- where the compute, storage and virtualization is combined into one fabric -- to true enterprise cloud, where enterprises use a combination of private and public clouds to support legacy applications, as well as developing cloud-native applications needed for the business to grow.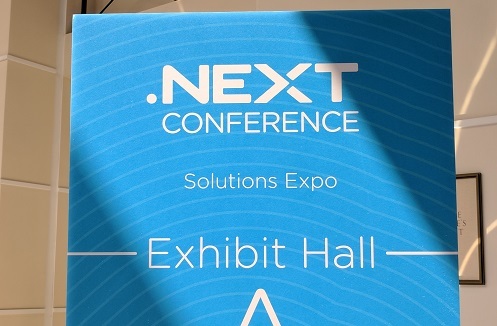 "We think of enterprise cloud as giving you an Amazon-like offering within your data center to run your traditional applications," said Potti. "No enterprise is going all in on one cloud. They might increase the adoption of public cloud, which we think is happening … it's about having AWS inside."
As enterprises re-architect their infrastructure to look more like an AWS, Potti said the CIO is moving toward a new role as "chief cloud officer," where he or she can spin-up infrastructure to support applications, or create a test and development environment by simply clicking a button. In this version of hybrid cloud, the IT department controls cloud consumption and Nutanix manages it through its hyperconverged infrastructure and its software.
For Nutanix, the company wants to be infrastructure, hypervisor and cloud agnostic, since these parts are all needed for enterprises, but it does want to control all these elements through a single interface and platform that looks and behaves somewhat like a traditional operating system. (The company also has its own hypervisor called AVH.)
To get it closer to that vision, Nutanix is offering three updates:
Updates to its Enterprise Cloud OS software that help manage different hardware within the data center through a single fabric. This update is available as of this week.
Nutanix Calm, which is based on the technology the company acquired when it bought Calm.io in 2016. This helps manage applications within a hybrid cloud and can recommend different clouds for different workloads. Calm will be incorporated within Prism, the company's management plane. Calm will also have a marketplace where IT can buy various services it needs to build apps. The company plans to release this in the fourth quarter of this year.
Xi Cloud Service, which give enterprises the ability to consume cloud resources on demand and functions much like a public cloud, with businesses able to draw resources when needed. Nutanix plans to offers various services to enterprise through Xi, the first being disaster recovery. This will be available in the first quarter of 2018.
In addition to these product updates, Nutanix and Google announced a new partnership on Wednesday, June 28, that will offer a hybrid cloud platform to enterprises. The Google Cloud Platform is considered the third most popular public cloud platform but is behind Azure and AWS. Google has been trying to gain enterprise customers for its cloud, and the deal offers it new leverage to pick up more businesses customers. (See Google's Pichai: Cloud's One of Our 'Biggest Bets'.)
---
M&A activity is turning the cloud upside down. Find out what you need to know in our special report: Mergers, Acquisitions & IPOs Are Rocking the Cloud.
---
In the interview, Potti said the deal will allow users to consume Nutanix's cloud offers as a service.
"Google and Nutanix are working together to deliver Nutanix as an individual service inside GCP," said Potti. "Now, customers can colocate between a public and private cloud, and they can consume enterprise apps, as well as cloud-native apps."
Related posts:
— Scott Ferguson, Editor, Enterprise Cloud News. Follow him on Twitter @sferguson_LR.