SANTA CLARA, Calif. -- Open Networking Summit 2017 -- LinkedIn has no plans to migrate its infrastructure to Microsoft Azure, even though the professional social network was acquired by the cloud provider in late December.
LinkedIn was two years into upgrading its infrastructure to private cloud platform-as-a-service (PaaS) when Microsoft announced plans to acquire the professional social network in June. (See Under Microsoft, LinkedIn's Big Cloud Plans Face Uncertain Future.)
The deal closed in December, with infrastructure plans still up in the air. (See Microsoft Closes LinkedIn Acquisition. What's Next?.)
Microsoft has mingled the two organizations' executive suites, with LinkedIn CEO Jeff Weiner staying on to run LinkedIn, reporting directly to Microsoft CEO Satya Nadella. Kevin Scott, LinkedIn's infrastructure boss, was named CTO of Microsoft in January. (See Microsoft Names LinkedIn's Kevin Scott CTO.)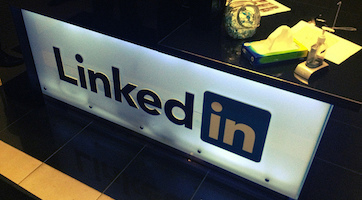 And the two companies' services are mingling too, with LinkedIn's professional directory and training offerings combining with Microsoft Office 365 and Dynamics 365 CRM. (See Microsoft & LinkedIn: Marriage Made in the Cloud.)
What's not mingling is the two companies' cloud infrastructure -- at least for now, said Zaid Ali Kahn, LinkedIn senior director for infrastructure engineering, at a keynote here Wednesday.
"LinkedIn will continue to manage and control its own infrastructure," Kahn said. "We are doing this for our member base. At this point we will continue to do what we are doing. At the future time, things may change, but that has yet to be decided."
---
Can Google make the grade as an enterprise cloud provider? Find out on our special report: Google's Big Enterprise Cloud Bet.
---
LinkedIn and Azure do have elements in common. Both support open networking -- Kahn spoke here for LinkedIn on Wednesday, and Microsoft spoke here Monday about container networking. (See Microsoft Azure Catches Up With Container Networking.)
And Microsoft is one of the biggest customers of Arista's high-performance data center networking switches. (See Arista Passes $1B in Sales.)
We've got a query into Microsoft for more details. We'll let you know what we hear back.
— Mitch Wagner
Editor, Enterprise Cloud News