I Skipped Google's Cloud Conference to Ride the Hotel Elevator All Day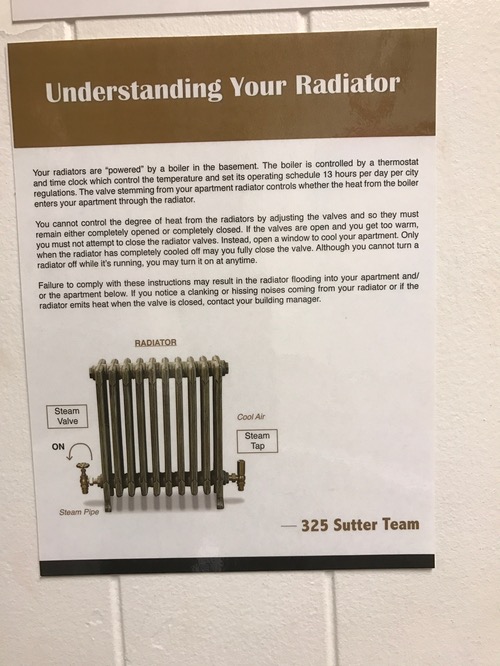 (13) |




kq4ym

4/7/2017 | 10:06:45 AM
Re: Charming

Funny and scary at the same time. "Understanding Your Radiator" might make a fine title for a book or film. But, if I saw that notice tacked to a wall, I'd be heading for another place quick, although I'd read it just for the curiosity factor.

Re: Knowing what you are getiing...

There are safety concerns many overlook. I feel safer in a reputable hotel chain with adequate insurance! I am personally surprised companies are using Air BnB for their employees since the liability could be significant.

Re: Knowing what you are getiing...

[email protected] - I respect your decision and I prefer to go the normal hotel route when I can.

Re: Radiators

@Joe sounds really really awful! Radiators are so charming otherwise...

I hoped for a different ending to this story. I was sure Mitch encountered some underworldly villians in those dark hallways. :)

Knowing what you are getiing...

I faced a similar ridiculous hotel rate issue for Dreamforce in SF, but I did not go the Airbnb route because I worked in the hotel industry and had to go through risk management training. I learned first hand all the things that can happen in a rental for short term accidents, robberies malfunctions, video recording and of course the dirt factor. I began to fully understand reasonable hotel rates that provided security; sheets washed at specific temperatures, cleaning protocol, insurance for accidents, swimming pool maintenance, cameras, etc. I still will not pay a ridiculous rate, but I won't use Air BnB or the other competitors, there is a lot to loose beyond the money.


ak22

3/31/2017 | 2:58:40 AM
Re: brilliant

There are definitely some undesirable tenants out there looking to use Airbnb, but they're a small minority. If the ratio was 1 wild partier for every conference attendee on the site, I don't think the building management would need to be that discouraging - the flat owners would be put off as they're the ones who would lose out most.

Charming

That was a charming video. The elevator was right out of a film noir. Thank you for the lovely ride!

Re: brilliant

@ak22: Well, think of it this way. Fly-by-night short-term renters are extremely undesirable, in general, to condo associations and apartment-community landlords. For every person who just wants a place to sleep it off in between conference sessions, it seems there's another person who wants to have a wild party and/or film a porno. (True story!)

Re: brilliant

@danielcawrey: This is one of the primary reasons I generally stick to local conferences -- especially because they can be so hit-or-miss in terms of value.

Radiators

This reminds me of a terrible apartment I once lived in. The radiator was heinously awful. We had to keep the windows wide open in the dead on winter when it was below 0 outside. And the noise -- ugh!