Trying to get a handle on the global cloud computing market is not a simple task, especially as technology changes all the time and the needs of enterprise customers shift from one priority to another over the course of a year.
Cisco, however, is trying to make sense of what it's seeing. (See Cisco Faces Up to Public Cloud Threat.)
In a blog post published April 27 titled "Managing the Complexities of Multicloud," Kip Compton, vice president of Cisco's Cloud Platform and Services Group, attempts to explain some of the changes in the cloud market over the past 12 months.
In a conversation with Enterprise Cloud News, Compton explained that many enterprises have moved to a multicloud model, meaning they use services from several of the major suppliers -- Amazon Web Services, Google, Microsoft -- or employ some in-house cloud services through their own data center. (See Hybrid Cloud Adoption: 5 Keys to Success.)
This has created two different trends within the cloud market.
The first is that enterprises, their IT departments and the CIOs who run them are not interested as much in the cost savings that clouds provide. What they are interested in, is how the cloud allows them to grow business, especially when developers create more apps in the cloud.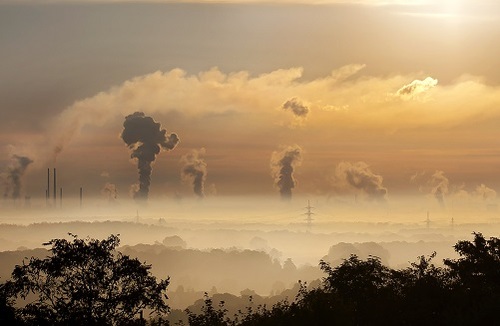 "People are starting to think about cloud in terms of the benefits it brings beyond cost savings and really the role it plays in helping them digitize their business, and looking at it through the lens of what kinds of benefits in terms of the speed they can get, developer productivity, or how they can use it to enhance their employee or customer experience," Compton said. "Costs matter but the primary motivation for their cloud strategy is not necessarily costs savings."
One of the reasons for this change is that the big public providers have changed their offerings. Compton pointed to AWS, which keeps releasing dozens of developer features every few months to help it add value to its platform. That type of innovation is changing the way enterprises see the cloud. (See AWS CTO Unleashes Torrent of Developer Features.)
However, this change has contributed to the second trend, namely multicloud management complexity.
While cloud has reduced some complexity, such as eliminating the need to manage and run multiple data centers, other issues have crept in.
There's managing different multiple cloud platforms, which includes different tools, APIs, service-level agreements (SLAs) and configuration requirements. There's a security component, since data is flowing in and out of different clouds, as well as between on-premises and off-premises data centers. Finally, there's balancing between which apps move to the cloud and which ones should remain within the enterprise.
"It simplified a bunch a bunch of problems but now there's some new sources of complexity that are cropping up," Compton said. "I think that's what driving customers to look for common solutions … If I'm going to use three or four clouds to get access to the innovation that's great, but I don't want to think about three or four different ways of networking, or three or four ways of thinking about security, or three or four ways of thinking of analytics."
It should be noted that Cisco is not a neutral observer as these changes take place. The company is facing competition from other suppliers, namely Hewlett Packard Enterprise and Dell EMC to supply the cloud providers, and it's also undergoing its own transformation to focus more on software. (See Dell, HPE, Cisco Top Cloud Infrastructure Market – Analysts .)
---
M&A activity is turning the cloud upside down. Find out what you need to know in our special report: Mergers, Acquisitions & IPOs Are Rocking the Cloud.
---
The company is also in a position to offer products for these issues, which is one reason it's talking about them. For instance, when Cisco acquired AppDynamics earlier this year, it gave the Cisco tools to provide customers with analytics to measure application performance across multiple clouds. This would go to address one of the complexity issues Compton writes about. (See Cisco's AppDynamics Deal Goes Beyond Cloud.)
However, Compton does see this complexity continuing through the year and into 2018. He suspects that of all the issues, security will remain high on the list.
"Given the world we live in and the constantly evolving nature of security threats as well as the implications of more enterprise software running in the cloud, I think that's going to be a really big topic going forward," Compton said.
Related posts:
— Scott Ferguson, Editor, Enterprise Cloud News. Follow him on Twitter @sferguson_LR.