The cloud is disrupting almost everything these days -- ask Canonical.
The creator of the Ubuntu operating system for desktops, Canonical is planning to double down on its enterprise cloud bets, as well as the Internet of Things, after walking away from Unity8, its smartphone and tablet convergence platform.
The end of the Unity8 project, along with the focus on IoT and cloud, comes at a time when Mark Shuttleworth will return as Canonical's CEO after Jane Silber announced she was stepping down from the top post. (See Canonical Founder Mark Shuttleworth Returns as CEO.)
Changes are also happening as the company's on-again, off-again IPO is now moving ahead, according to ZDNet, and a number of layoffs have happened after the shuttering of different projects and as the company focuses on the IPO. A spokeswoman declined to discuss specific layoff numbers.
As these issues swirl, Anand Krishnan sees an opportunity for Canonical to grow into a $1 billion business.
"We're growing up," Krishnan, Canonical's executive vice president and general manager of Cloud, told Enterprise Cloud News at the recent OpenStack Summit in Boston.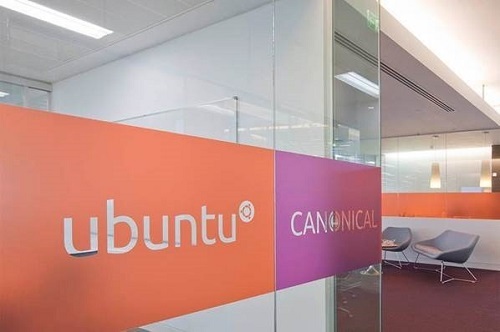 "Mark has never been shy and Canonical has never been shy in trying out things," Krishnan added. "We started out with desktop. We tried out cloud and that stuck. We are trying out IoT and we think that is going to stick. We tried phone and tablet. And the goal of all of these is to build something and to try and give it some runway."

(Check out our interview with Canonical CEO Mark Shuttleworth.)

In Krishnan's telling, the tablet and smartphone market has stabilized around Apple's iOS and Google's Android, which leaves little room for a third platform without a major disruption. However, the cloud is a greenfield for Ubuntu.

Canonical's enterprise business has grown 70% year-over-year with its public cloud business growing by "almost 2X," said Krishnan. At the same time, the company has an impressive list of enterprise customers, including Wal-Mart, Tesla and eBay, as well as several telecoms.

"As every customer looks at their data center they see all the old stuff and then they see a whole bunch of new stuff," Krishnan said. "The new stuff is cloud, containers, big data. The new stuff is what they are running on Ubuntu and as that side of the data center grows, there's absolutely an operating system opportunity that we can ride. We have a chance to disrupt just as Linux disrupted ten years ago in the classic enterprise workload space."

In the cloud market, Krishnan made the case that there's a strong move toward hybrid models, where some workloads run on Amazon Web Services or another service provider, and others remain on-premises, whether that's running on OpenStack, VMware or Microsoft. The bigger challenge, is how to run all these apps across different substrates as clouds get larger and more complex.

At the same time, how do you increase your cloud capacity as an enterprise without adding to the headcount?

"The hard problem is how do you operate it? How do you get it up and running? How do you upgrade it? How do you patch it, deploy apps to it? … For us those are the problems that define what is next for IT," Krishnan said.
---
What are the hottest jobs in the cloud? Get our special report to find out:
Cloud Skills: What's Hot?
---
One big answer for this, according to Krishnan, is JuJu, the company's application modeling service, which he believes can duplicate much of the effort and can help build multiple hybrid cloud deployments. This and other tools to help manage cloud complexity are keys to the company's strategy and a way to build up enterprise revenue.
"It's about letting IT do much more in software than they are used to," Krishnan said.
IoT is the other big Canonical bet, although its full potential for the company is not clear yet. There's the Ubuntu Core operating system, which has found a home with devices such as drones, as well as IoT gateways.
Krishnan views each of these IoT devices as a mini Linux server with Ubuntu Core running as the OS and building applications on top of these devices. For Canonical, it's about working with developers and creating a platform where they can add value to the apps and monetize it. It's also working with the embedded community, which Krishnan said is already happening.
"We feel just as optimistic about IoT. It's not as far along in terms of the market, but, given the space, all the signs are there," Krishnan said.
Related posts:
— Scott Ferguson, Editor, Enterprise Cloud News. Follow him on Twitter @sferguson_LR.