BOSTON – OpenStack Summit – It's certainly been a year of change for Rackspace, and 2017 is not even halfway over yet.
After an investment group took the company private in a $4.3 billion deal at the end of 2016, Rackspace announced it would lay off about 6% of its workforce at the beginning of this year. Earlier this month, CEO Taylor Rhodes announced he would be stepping down to take a role at another company. (See Rackspace CEO Rhodes Hits the Road.)
Coupled with that, Rackspace has been out in the market defending OpenStack, calling its death "#FakeNews" even though Intel walked away from a joint development project earlier this year. (See Intel Pulls Funding From OpenStack Development Group.)
As Rackspace CTO John Engates sees it, there is change, but that's not necessarily bad. So far, he said the company's employees have handled all this fairly well. (See Rackspace CTO Talks Cloud, OpenStack & the Power of Small Groups.)
"I think the reality is that we need to change, the company needs to change," Engates told Enterprise Cloud News during an interview at the summit. "We got opportunities that we have to go after and we want to be very bold and aggressive, and to do some of those things you have to be willing to change. I don't think it's a bad thing that they have gotten used to change because it makes them ready for what's thrown at them."
One of the benefits of being a private company, Engates said, is that the leadership change is not receiving the same level of scrutiny that it would if Rackspace was still publicly traded.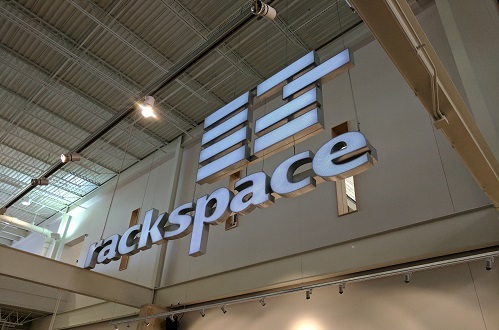 At the same time, Jeff Cotten, Rackspace's president and now interim CEO, had worked closely with Rhodes through the years, which has also helped during this period. The company's private equity owners, Apollo Global Management, have not announced when it would name a permanent CEO.
Rhodes, who oversaw Rackspace going private, as well as its transition from building clouds to a cloud services provider, has not officially announced the new company he's going to.
"Taylor has been CEO for a few years through this really, really stressful transition and I think he wants to go to a company that is better suited to his skills and his capabilities," Engates said, adding that his CTO role is not changing at the company.
At this week's OpenStack Summit, Rackspace also got some good news when GE publicly announced it was using the company's hosting services for its private healthcare cloud. (See GE Gets Healthy With OpenStack, Remote Managed Private Cloud.)
---
M&A activity is turning the cloud upside down. Find out what you need to know in our special report: Mergers, Acquisitions & IPOs are Rocking the Cloud.
---
The OpenStack Foundation, which oversees and promotes OpenStack, also gave a defense of the platform, noting that year-over-year deployments are up by about 44%. It was the type of boost Rackspace, which created OpenStack with NASA seven years ago, needed.(See OpenStack Foundation Fires Back at Critics.)
As for Intel and the chip maker's leaving the OpenStack Innovation Center (OSIC) project early, Engates and Bryan Thompson, general manager of the company's OpenStack Private Cloud, said they couldn't comment on another company but noted that Intel ended its own Developer Forum at about the same time.
Even though the co-development project ended a year early, Engates noted that it had accomplished much of its goals, and that Intel still supports the OpenStack platform.
"It was a way for Intel to accelerate the enterprise adoption of OpenStack. We are seeing enterprise adoption of OpenStack doing just fine," Engates said.
Related posts:
— Scott Ferguson, Editor, Enterprise Cloud News. Follow him on Twitter @sferguson_LR.