Microsoft, Oracle Layoffs Loom as Companies Pursue Cloud Plans
The shift to cloud computing is disrupting businesses across the board, including the software vendors that are pushing the technology into the mainstream. In the past week, reports have surfaced that Microsoft and Oracle are laying off workers as they push further into offering more cloud services for their customers.
While not massive numbers, the reports show that these companies are in the midst of a significant change.
On Jan. 20, Business Insider reported that Microsoft is planning to eliminate about 700 positions, which is part of 2,850 layoffs that Redmond had previously detailed in its annual report filed with the US Securities and Exchange Commission (SEC).
The layoffs are not targeted at one division, but spread out across the company, which has about 113,000 employees globally.
Under CEO Satya Nadella, Microsoft has made moving to the cloud, and away from its traditional software and hardware businesses, its top priority. This includes not only its Azure public cloud offering, but converting traditional on-premise software, such as Office, to an on-demand, software-as-a-service (SaaS) offering. (See Microsoft Office 365 Tops Pops for Cloud Apps.)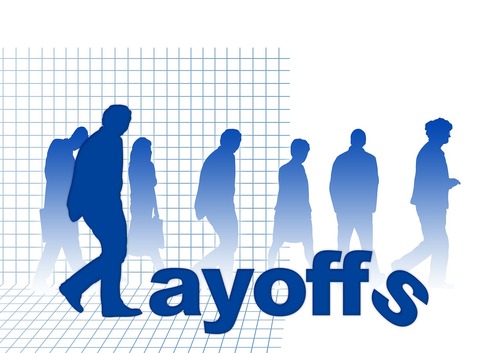 Many of the Microsoft layoffs have targeted its mobile hardware division, which has been a drag on the company as cloud services take off.
For Oracle, the numbers were smaller -- 450 layoffs reported, according to the San Jose Mercury News -- but the motivation was the same. The company is moving away from its traditional business toward offering more cloud services, an issue Co-CEO Mark Hurd hammered home last week, and evident in the company's latest acquisition. (See Oracle Acquires Apiary to Bolster Cloud APIs.)
The Oracle layoffs are hitting the company's hardware division in Santa Clara, although a company spokesperson denied that the entire facility is closing.
The layoffs are affecting hardware and software developers, as well as managers and other personnel. The facility is home to some of Oracle's hardware offerings, including the assets that the company inherited during the Sun Microsystems acquisition, including its SPARC microprocessors.
While the cloud is offering plenty of opportunities to the largest IT companies, the challenges with changing over tried-and-true business models is proving difficult even for the most experienced companies.
It's not only the likes of Oracle and Microsoft.
IBM, another traditional tech company trying to pursue a path of cloud computing, analytics and artificial intelligence, has also struggled, meaning that workers are being eliminated as the company makes promises of more hiring in the President Trump era. (See IBM's Rometty Announces 25,000 'New Collar' US Jobs Ahead of Trump Meeting.)
In its latest financial report, which was released Jan. 19, IBM reported its 19th straight quarterly decline in revenue. Microsoft is planning to release its latest quarterly numbers on Jan. 26, although it's not clear if the company will address the layoffs.
— Scott Ferguson, Editor, Enterprise Cloud. Follow him on Twitter @zdeferguson.
---
CALLING ALL CLOUD, NFV AND SDN COMPANIES: Make sure your company and services are listed free of charge at Virtuapedia, the comprehensive set of searchable databases covering the companies, products, industry organizations and people that are directly involved in defining and shaping the virtualization industry.
---
PARTNER PERSPECTIVES
- content from our sponsors