Huawei Takes On AWS, Google in Public Cloud

Comment (1)
Chinese telecom equipment titan Huawei is getting into public cloud services, going up against hyperscale incumbents such as Amazon and Google.
Huawei Technologies Co. Ltd. will work with service provider partners on cloud services, as well as possibly launching its own public cloud platform, according to plans revealed at an analyst conference on Tuesday at the Chinese company's Shenzhen headquarters.
Huawei Technologies Co. Ltd. will "invest heavily in building an open and trusted public cloud platform, which will be the foundation of a Huawei cloud family," Huawei rotating CEO Eric Xu said in a statement.
Huawei is reportedly setting up a new business unit to manage cloud activities. That would be a fourth business unit for Huawei, alongside existing carrier, consumer and enterprise divisions.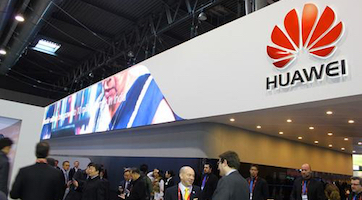 My colleague Iain Morris has details at Light Reading: Huawei Takes Aim at AWS, Google With Public Cloud Move.
If Huawei launches its own public cloud platform, it would be going down a path that others have trod -- and fallen. Cisco, VMware Inc. and Hewlett Packard Enterprise have all launched their own public cloud platforms, only to decide it made more sense to get out of that business and partner with telecoms and cloud providers instead. VMware sold its public cloud platform to telecom OVH this month. (See OVH Looks to Invade US, Buys VMware vCloud Air.)
Huawei's latest cloud announcement comes a year almost to the day after it announced an "All Cloud" strategy uniting equipment, networks, services and operations across its service provider, enterprise and consumer lines. (See Huawei Goes 'All Cloud'.)
— Mitch Wagner
Editor, Enterprise Cloud News