Comcast has named Amazon Web Services as the cable company's "preferred" cloud provider, according to a statement from the two companies Tuesday.
Comcast Corp. (Nasdaq: CMCSA, CMCSK) will expand use of Amazon Web Services Inc. by migrating workloads and building new applications on the Amazon cloud, according to the two companies' statement.
Comcast is using the cloud to build products and services including its X1 Platform voice control and Xfinity xFi personalized WiFi to help customers control home networks. And Comcast's primary businesses, Comcast Cable and NBCUniversal, are running workloads on AWS for greater agility, the companies say. (See Comcast Unlocks xFi-Powered Smart Home.)
The pay-TV industry is getting hit hard by the cord-cutting trend, and Comcast is feeling the pain. Comcast lost 118,000 customers through the first nine months of 2017, and was predicted to lose an additional 40,000 customers in the fourth quarter. Traditional pay-TV services are losing ground to over-the-top (OTT) providers such as Netflix (another marquee Amazon customer), Hulu, and Sling TV. (See Cord-Cutting: How Far Will It Go? .)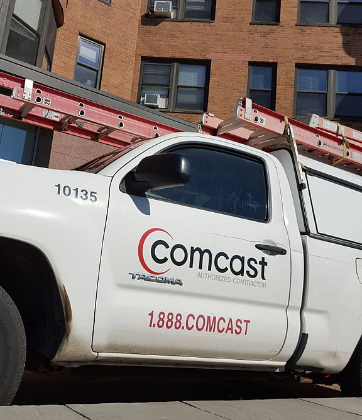 ---
Keep up with the latest enterprise cloud news and insights. Sign up for the weekly Enterprise Cloud News newsletter.
---
To build out its business, Comcast is branching out into broadband, smart TV offerings like its X1 Platform, as well as business services.
In addition to cord-cutting, Comcast cited pressure from traditional rivals as significant reasons for losing 134,000 residential subscribers in the third quarter last year, its biggest quarterly loss in recent memory. But revenue grew 4.2% to $5.8 billion, due to higher prices, income from a major pay-per-view boxing event, and customers adding new video services. Overall cable revenue was up 5.1% to $13.2 billion. (See Comcast Not Immune to Pay-TV Declines.)
On the third-quarter earnings call, Comcast executives said the cable company looks to broadband and pay-TV to build relationships with consumers, and then add to that foundation with new offerings, including home security, mobile access and more. Bundling and adding new options is the strategy that Comcast believes will make it resilient and profitable over the long term.
In other words, Comcast is looking to transform its business -- an ideal situation for cloud migration, as the cloud frees up IT resources to reduce hassling with operations and maintenance and focus again on innovation.
But getting back to Comcast's AWS deal: Big question here is what the heck does "preferred" mean? Is Comcast actually giving AWS special treatment, or is this just like winning a participation trophy in Little League? We've got queries out to both companies.
Related posts:
— Mitch Wagner




Editor, Enterprise Cloud News